Being a lighting designer requires a mix of skills and competences in art and science and technique and aesthetics.
In fact, creating a lighting project goes far beyond the choice of lighting fixtures.
A lighting designer is called on to find the perfect balance between the aesthetic and technical aspects of light, to create a project capable of integrating better with the architecture, spaces, and the functional needs, as well as the owner's taste.
Therefore, the success of a lighting design project derives from a combination of the professional's skills in design, know-how, and creative flair.
However, although indispensable, professionals in this field can't work without the help of programs for the realization of decorative lighting projects for private and contract contexts.
So, every lighting designer, architect, and project manager (i.e. any professional who is assigned the fundamental and delicate task of illuminating an environment) should have suitable tools to better plan their project.
The software for lighting design, each with its specific characteristics, allow you to create two- or three-dimensional simulations and representations of the environments and realistically simulate the effect of light in the specific context, allowing you to even "predict" the emotional impact.
The aim of this article is to provide a complete and exhaustive list of the best lighting design software, analyzing their performance and functionality.
In particular, we will take a look at: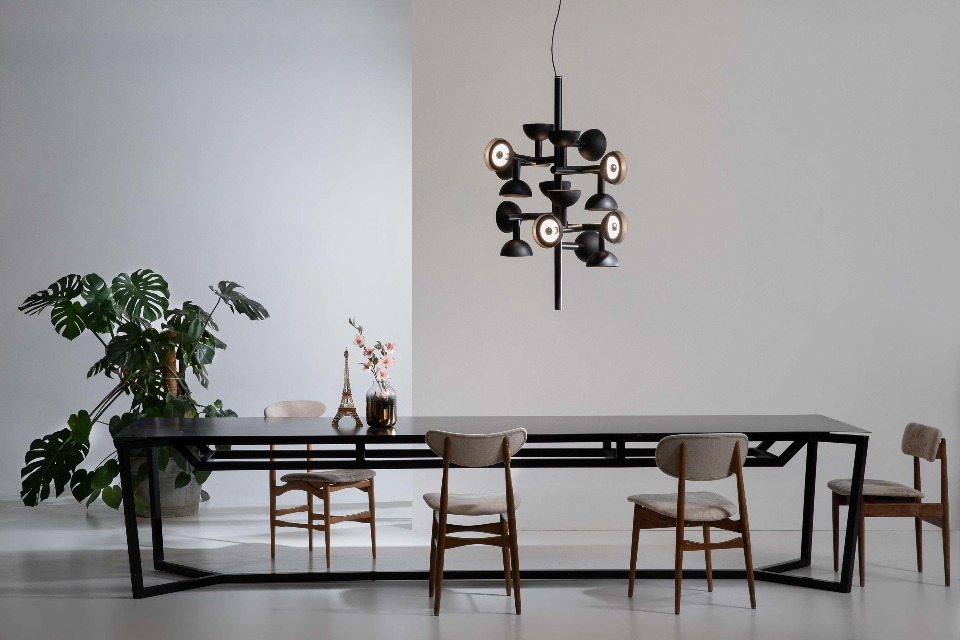 Sibilla
The objectives of a lighting design project
Whether it is a private home or a contract environment, the role of lighting is crucial to create the right atmosphere.
Indeed, light has the ability to profoundly influence emotions and moods, as well as define the atmosphere of the location from an aesthetic point of view.
For this reason, a lighting designer, in addition to knowing the technical characteristics of the different materials used in lighting and the rules to match lighting with the furnishing style, will have to be capable of also clearly identifying the type of emotional impact you want to evoke through the light.
A successful lighting project must guarantee a perfect balance between aesthetics and functionality, taking into account that every room has specific lighting needs and each lighting fixture will perform a specific function (general lighting, task lighting and accent lighting).
Therefore, there are many variables to take into consideration, and they do not allow them to leave their choices to chance or to rely on imagination alone, despite the experience and skills of the designer in the field.
In this context, the role of the best lighting design software is fundamental to:
Determine the right level of illumination, uniformity, and UGR (i.e. the unified glare rating);
Design, calculate, and visualize light indoors e outdoors;
Create highly realistic simulations to give a project presentation to your customers. This point is crucial to be certain that the lighting design project really satisfies the client's requests.
Indeed, we must not forget that the client is not an insider and that it will be very difficult for them to truly understand what the designer intends to achieve.
So showing them a realistic, clear, and understandable simulation will help you avoid errors or discontent when you start executing the project.
Let's now go into detail about the best lighting design software, which can be divided into 3 main categories: modeling and rendering software, lighting design software, and graphic resource software.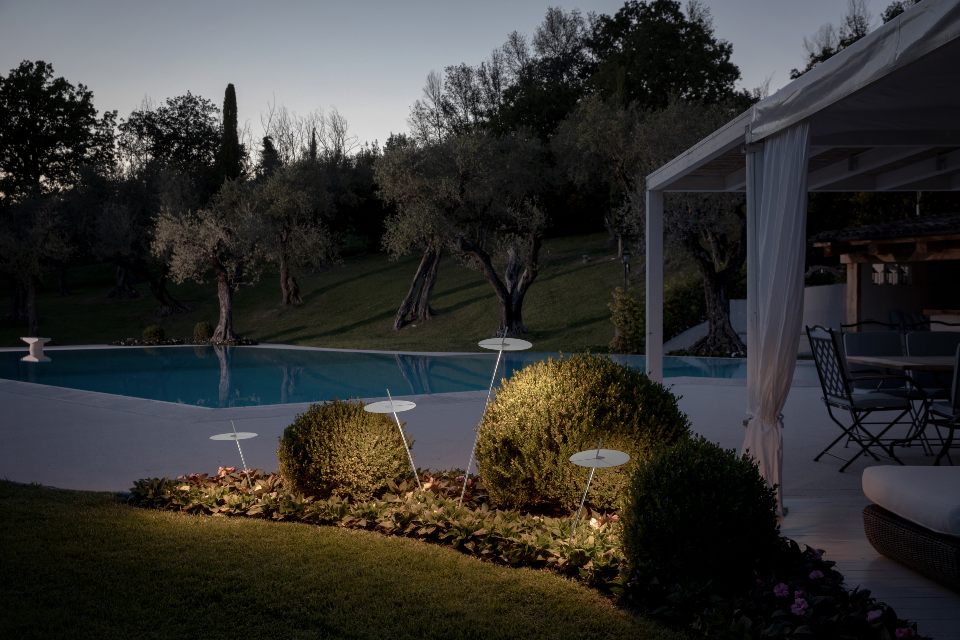 Xana
3D modeling and rendering software
As any industry professional knows, rendering is the process that allows you to acquire a realistic representation of an architectural project starting with a 3D model.
In practice, starting with a three-dimensional modeling based on the data of a project, an image very similar to reality can be obtained, in the colors, perspectives, textures of the materials, as well as in both natural and artificial light sources. And you'll be able to virtually explore the entire environment.
The advantages of rendering are obvious:
For the lighting designer it means being able to verify in advance that the project works;
For the client, it means being able to "really" see what their home or the environment will be like and will, as a result, be able to propose changes where they deem appropriate.
This way the designer will be able to surprise the client with the right lighting choreography while avoiding "ugly" surprises.
Now let's take a look at the best lighting design software for 3D modeling and rendering.
1. Autodesk Maya
Autodesk Maya is, for many professionals, the best 3D modeling software and one of the most used in design studios, animation, and VFX.
It's a really great efficiency kit, even though it is one of the most complex to manage.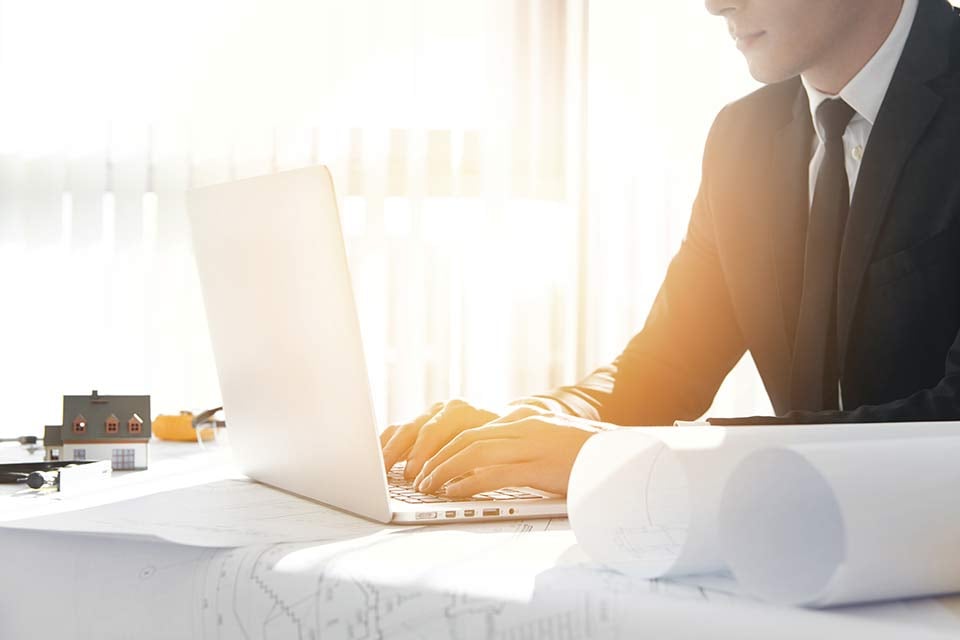 2. ZBrush
ZBrush is a top-notch computer graphics software among project managers and designers for sculpting, modeling, and 3D printing that stores information about the lighting, color, material, and intensity of all displayed objects.
3. Houdini
Houdini, SideFX's software, is widely used in the visual effects industry for creating 3D show-stoppers. It is a powerful, efficient tool that offers maximum flexibility and control.
4. Way
Way is an excellent toolset for 3D modeling, texturing, and rendering. This software has become one of the most used in the graphic and digital field. It offers user-friendly, well-implemented, and intuitive tools.
5. Blender
Blender is a 3D modeling software that features professional quality, a powerful toolset of modeling and rendering tools and is considered by users easy to use and extremely intuitive.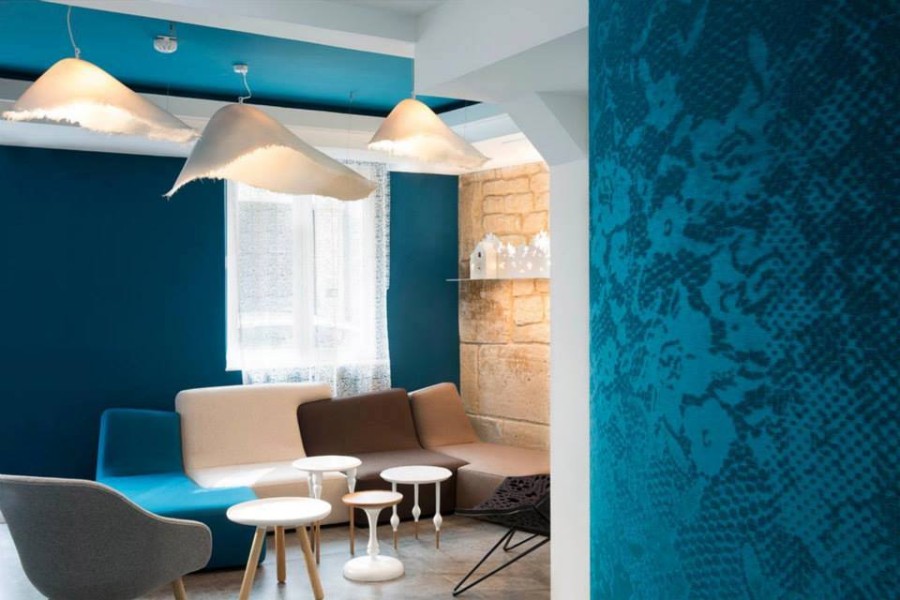 Moby Dick
Software for lighting design
While the software seen so far is used in the most diverse design contexts, the best lighting design software is specifically dedicated to professional lighting design.
Let's look at the most used.
6. AGi32
AGi32 was one of the first lighting design software for the PC available commercially, designed to perform interior calculations with irregularly shaped rooms and inclined ceiling configurations.
Even if it's first and foremost a calculation tool for accurate photometric predictions (being able to calculate the illuminance in any situation and assist in the positioning and direction of the lighting fixtures), it also allows you to visualize changes in luminance for different materials and surface properties and predict the effect of different lamp designs in the real environment.
The latter is a huge added value, both for the lighting designer and the customer, who will be able, for example, to evaluate the effect generated by two or more different lamps and therefore to choose accordingly.
7. CalcuLuX
CalcuLux, developed at the Philips Lighting Design and Application Center, is a PC-based lighting design software that can help professionals to select and evaluate lighting systems.
It consists of three lighting design applications: Indoor, Area and Road and a luminaire database management program.
8. DIALux
Among the best software for lighting design, DIALux is a complete software developed for lighting planning in lighting design projects and plans, used by hundreds of thousands of lighting designers and project managers around the world.
This program allows you to plan, calculate, and visualize lighting for indoor and outdoor areas, for entire buildings and individual rooms.
It also allows you to look at how indoor lighting affects the outdoors and vice versa, or combine artificial and natural light to create different lighting settings and a unique atmosphere and get information about the light distribution.
9. Radiance
Radiance is a suite of programs for the analysis and visualization of designer lighting.
The main advantage of this lighting design software over other similar tools is that there are very few limitations on the geometry or materials that can be simulated.
For this reason, it is used by architects and engineers to predict the lighting, visual quality, and appearance of innovatively designed spaces and by researchers to evaluate new lighting technologies.
10. Microlux
Microlux has the tools you need to create 2D and 3D lighting designs and organize, test, and share your own ideas with plans and programs.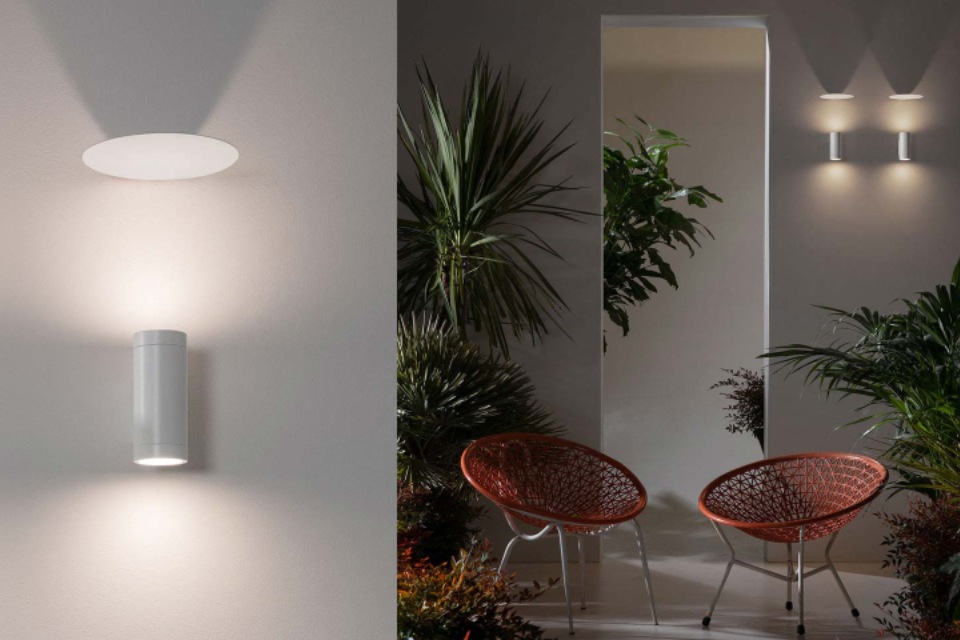 Movida
11. LightCalc
As we have already said, carrying out a lighting design project requires very specific technical skills.
However, often a lighting designer isn't called on for this job. Instead, different professional figures such as architects or interior designers are called on, and, although extremely competent in design in general, they may not be specialized in lighting.
LightCalc allows you to create lighting design projects by simply entering the information to which the designer has immediate access such as, the height of the ceiling, the width and length of the room, the height of the counter, the colors used, etc…
After entering this type of information, LightCalc allows you to locate, visualize, and show the arrangement of the lighting fixtures, the necessary lumens, and the right levels of general, task, and accent lighting realistically, just to name a few.
12. Visual 3D
Visual 3D is a set of visual design tools that allow the designer to analyze different indoor and outdoor lighting scenarios.
It has an advanced 3D interface to provide an efficient and highly accurate analysis of complex architectural spaces. A unique approach in 3D modeling environment design results in an intuitive and powerful design experience.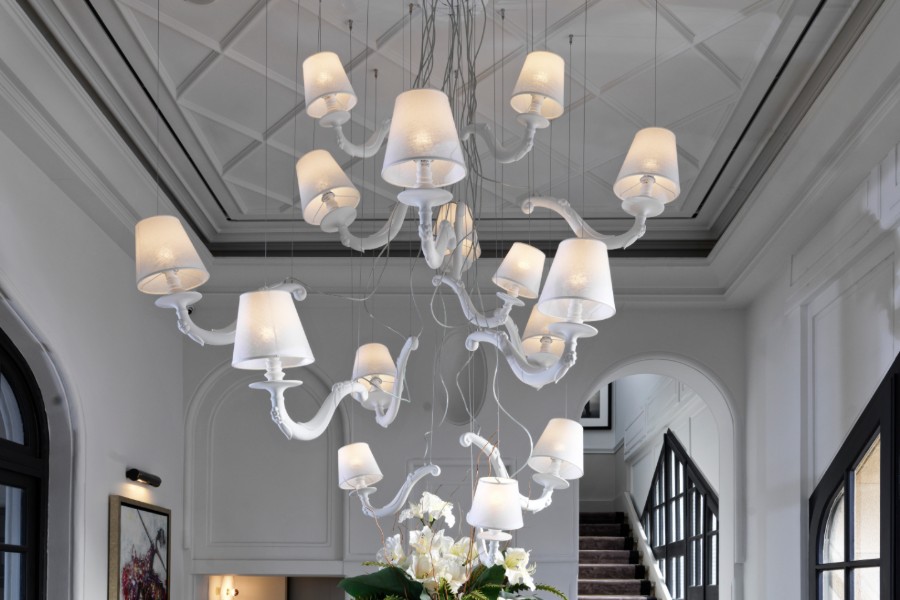 Deja-Vu
Graphic resource software
The professional must be able to explain the project as a whole to his client, not only as regards the lighting aspect.
Therefore, they will need specific software to process graphic resources.
Let's look at the main ones.
13. Adobe Photoshop
Adobe Photoshop is the ideal software for designing websites, illustrations, 3D images, icons, posters, banners, paintings, and mobile apps, and it is one of the best graphic design tools for graphic designers and architects.
Brush smoothing, access to Lightroom photos,the luminance masking controls, filters, layer management, and many other tools make it an effective editing solution for photos, images, and graphics.
14. Adobe Illustrator
Adobe Illustrator features an intuitive interface, is easy to use, and is the choice of the majority of graphic designers and illustrators for creating vector graphics.
The large arsenal of tools allows you to create accurate drawings, sketches, illustrations, and topography.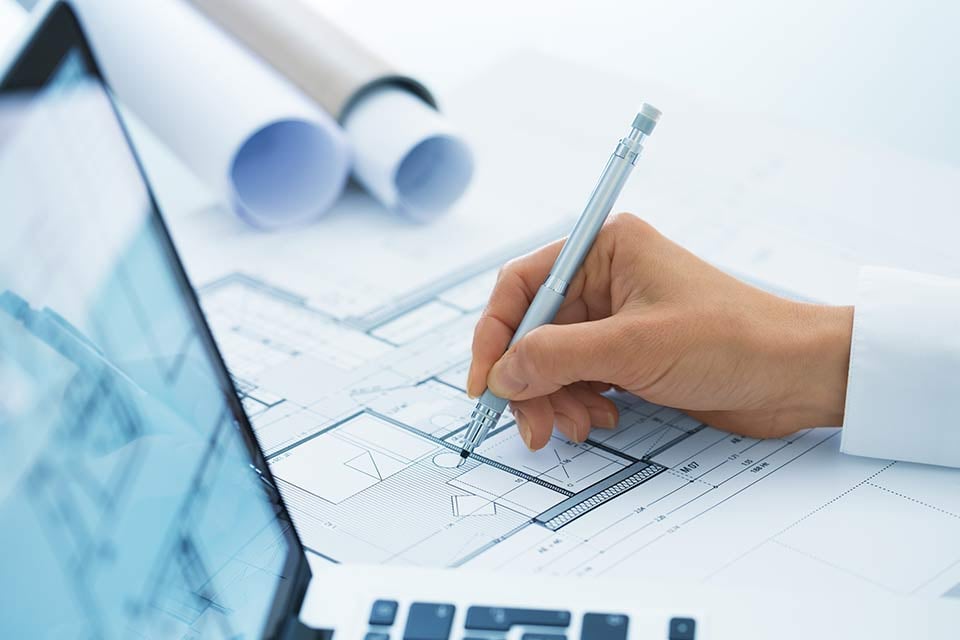 15. Adobe Indesign
Adobe InDesign is used to create and publish documents for print and digital media. It is used to create eBooks, digital magazines, interactive PDFs, posters, and flyers.
It provides tools that help project managers and designers collaborate with writers and editors. They can share text, colors, graphics, shapes, and more, making your workflow easier.
16. Affinity Designer
Affinity Designer is one graphic design platform specifically for project managers and designers.
It is an efficient software that does a wide range of tasks including branding, typography, and templates. Architects and interior designers use it to create repeated patterns that can be applied to ceramic tiles, wallpapers, furnishings, etc…
17. Xara Designer PRO X
This graphic design solution is ideal for working with bitmaps and vectors.
It is a complete software for DTP, illustration, image editing, and graphic design. Its functions allow the designers to set colors and textures in the images.
18. Cinema 4D
Cinema 4D is software for digital animation, modeling, simulation, and 3D rendering. An easy and intuitive tool, it is known for its efficiency and speed in 3D production and for the interface that makes lighting, texturing, and other 3D rendering processes easier.
19. Paintshop PRO
Paintshop Pro is an editing software with numerous image editing, drawing, and correction features. The tools in this graphic design software make the entire editing process easy and intuitive.
21. Autodesk 3ds MAX
Autodesk 3ds Max is used as a 3D modeling, animation, and rendering tool for architecture and interior design projects.
In addition, 3ds MAX is very popular in film and television as it is very useful for creating TV and film visual effects, especially for its simulation of real photographic effects.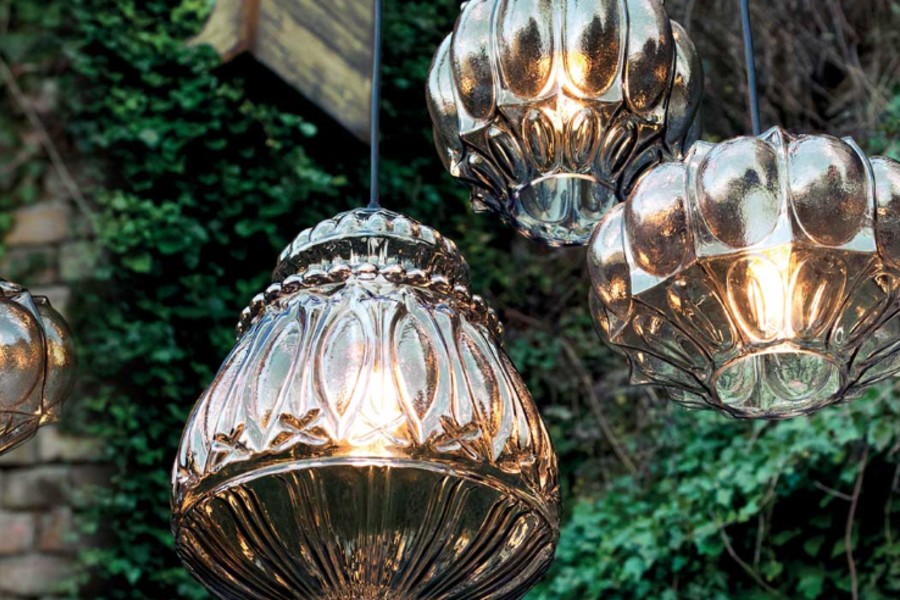 Ginger
22. PaintTool SAI
PaintTool UNTIL is a tool that helps in creating illustrations.
The user interface and tools available are simple and easy to use. This software also offers a wide range of shades to choose from, including primary and secondary colors, as well as different saturation levels to modify the image.
Lighting design software: the necessary tools for a professional in the sector
Lighting plays a fundamental role in the design of an environment for its ability to decisively determine the atmosphere and the right comfort.
For this reason, professionals cannot afford to make mistakes, neither regarding style nor functionality.
In addition to using their creative and technical skills, the designer needs to be able to count on the right tools that not only facilitate their work but also allow them to have a realistic idea of what the final result will be of their choices.
Having an exact lighting simulation is equally crucial for the client who will have the opportunity to see exactly what the finished project will look like.
This will allow them to actively intervene, suggesting any changes they wish to make to the lighting designer.
In this article, we have seen the best lighting design software lighting professionals can choose from. They are essential resources that are extremely useful and effective, and they are studied specially to make the work more structured and to satisfy every kind of need during each design phase, be it technical or aesthetic.
Do you want to always have the most useful resources and tools for architects and lighting designers at hand? Download the complete list below!
For more information, support, and assistance in carrying out your lighting project, do not hesitate to contact us at this link. We are at your complete disposal.