In every self-respecting decorative lighting project for the home, creative design solutions and functional brightness levels are always introduced, namely: ambient lighting, task lighting, and accent lighting. All this to make the furnishing scenario more charismatic and captivating and ensure maximum visual comfort.
Each level of light plays a fundamental role in the context of lighting design created in the rooms of the home you are dealing with, especially accent lighting, specifically designed to emphasize architectural details and decoration elements in the interior design.
In this article, we will give you some strategic tips for selecting and making the best use of accent lighting lamps and, as a result, create a unique atmosphere.
7 tips for creating the perfect accent lighting complex
In order to achieve a technically complete and aesthetically satisfying design, we will illustrate 7 key tips for making the best use of accent lighting, selecting the most suitable solutions:
Let's proceed by analyzing each point.
1. Only illuminate what you want to be seen
Accent lighting, if positioned well, has the power to highlight furnishings and furnishing details that otherwise would not have a prominent role in the eyes of the observer.
Make sure you only illuminate the elements that the client wishes to emphasize, therefore, take care to position each lamp carefully, once selected, at the most appropriate point.
2. Introduce standard lamps and floor lamps into your project
To disseminate the right doses of functional light and, at the same time, introduce additional furnishing elements, we recommend choosing standard lamps and/or floor lamps for your decorative lighting project.
Both ideal for giving excellent lighting alongside chairs, reading armchairs, and sofas, these models are capable of adding a decorative touch to the furniture in its entirety.
For example, Bag, a light source of excellent functionality with a glossy white ceramic structure, is capable of infusing directional and uniform brightness in the chosen points of interest.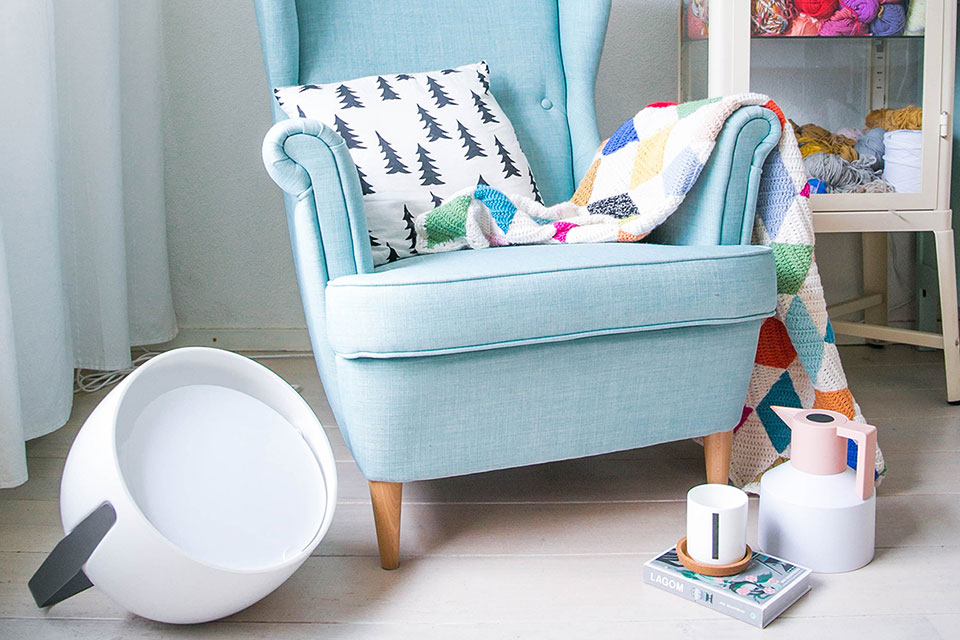 Bag
If your client is looking for a floor lamp that is out of the ordinary and has a strong evocative character, you could choose Ululì-Ululà: a warm and light globe, made of fiberglass with lace inserts, able to softly illuminate the spaces that it occupies.
If, on the other hand, the client prefers to opt for standard lamps, you could select between different options, also based on their taste.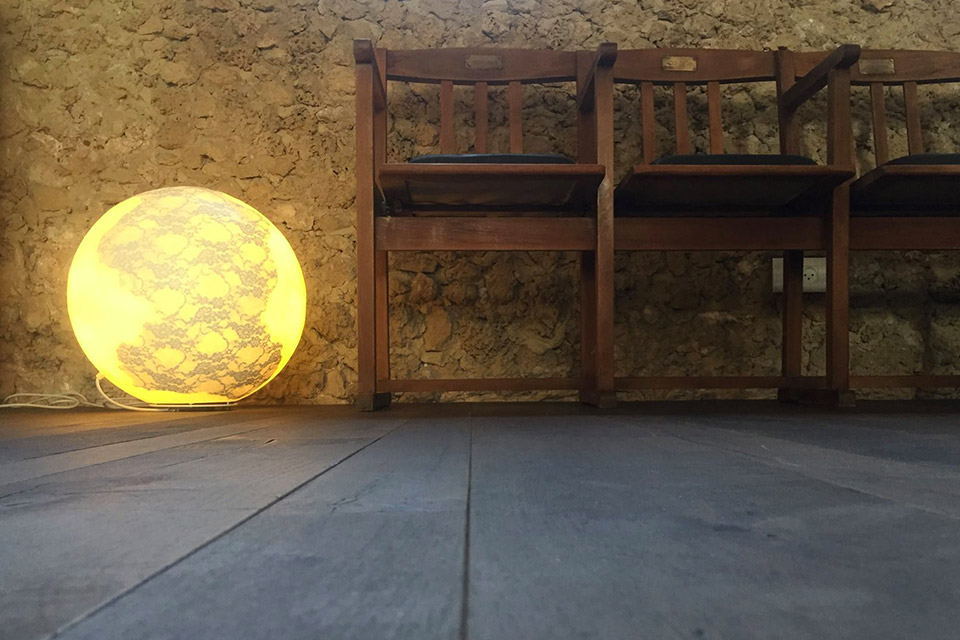 Ululì-Ululà
The Atelier standard lamp, for example, with its hand-decorated fabric shade, recalls in all respects the vintage aesthetic, always current and appreciated by most.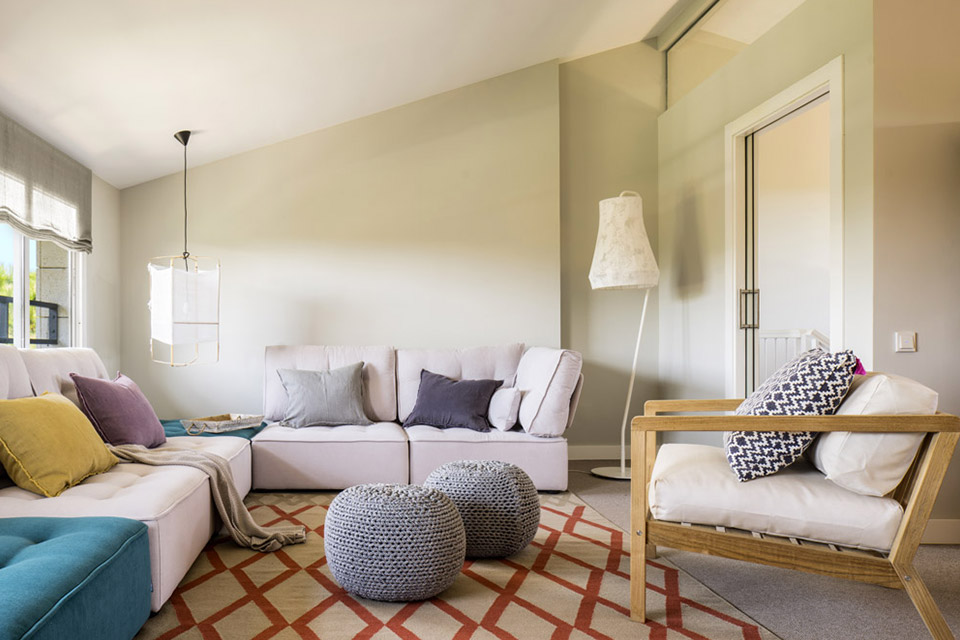 Atelier
Or Alfred, a double-function standard lamp: with its solid black lacquered metal structure, it is excellent as a luminous fixture and ideal as a shelf and for storage.
Or you could choose Sisma: another standard lamp in the industrial style with a great visual appeal. It is a ribbed metal rod structure, painted in a natural color, suitable for any furnishing context.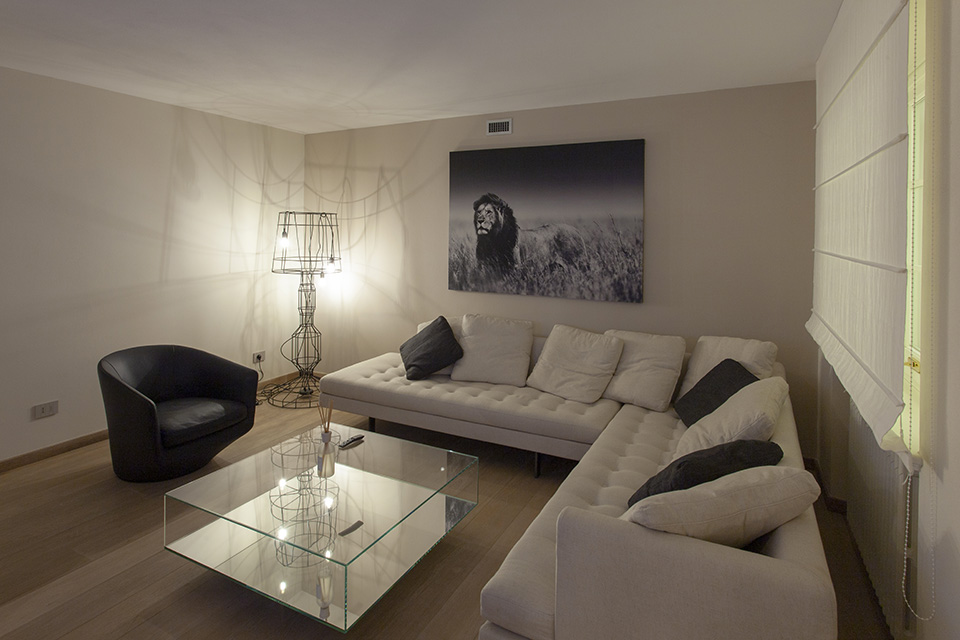 Sisma
3. Use backlight sources
The perfection of your project lies in attention to detail. Give proper importance to even the most hidden corners of the room.
Does your client want to illuminate shelves, bookcases, and display cabinets? In this case, it would be advisable to use backlight sources (such as LED strips, for example). The effect of this light source always ensures visual comfort and functionality, as it clearly highlights even the most hidden places.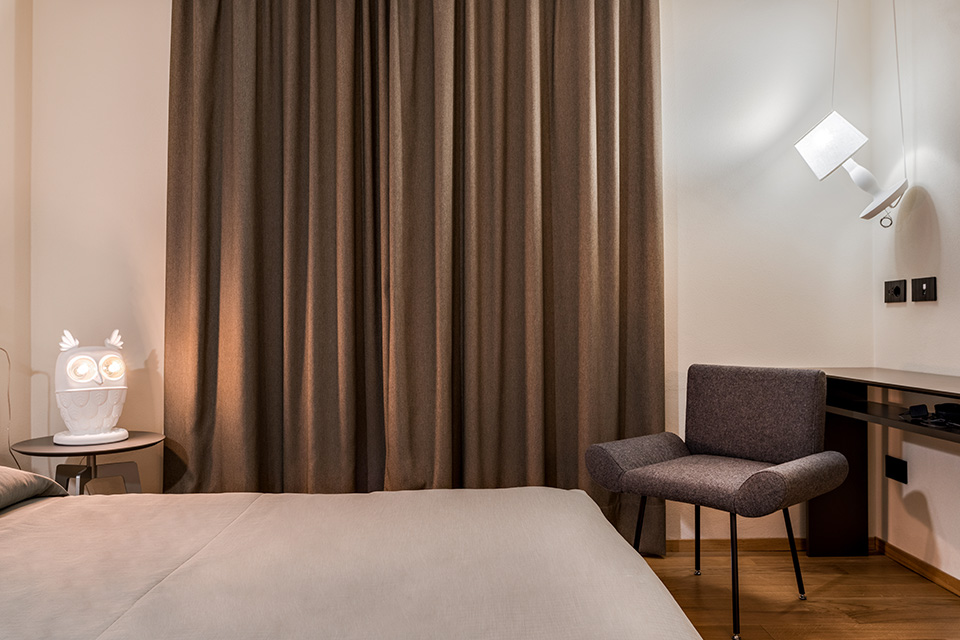 Ti Vedo and Alì e Babà
4. Opt for lights of different colors
Accent lighting is not only used for visual purposes. If used in a diversified way, this degree of functional brightness can make the aura of the whole house more energetic and vibrant.
Light can influence our emotional sphere and our sensory perception of the places we visit. For this reason, we suggest you choose accent lights of different colors, following the client's requests and tastes. The personal space must be illuminated according to their lifestyle and the way they use each area of the home.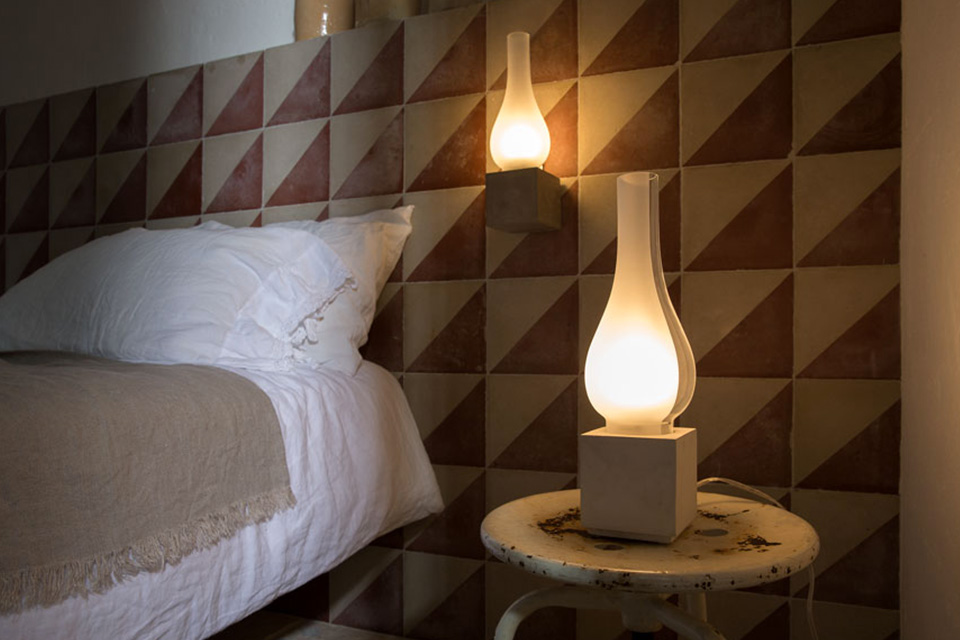 Amarcord
5. Choose table lamps to ensure maximum functionality
Introducing table lamps will allow you to add a touch of decor to the interior design complex and, at the same time, add brightness to certain areas of the room by highlighting details and objects.
But not only: accent lights make the atmosphere more pleasant and favorable even for different activities, such as reading and studying in some cases, for example.
The directional lighting of the lamps will concentrate the gaze of the observer on specific points of the environment without straining the eye, indeed guaranteeing maximum comfort and visibility.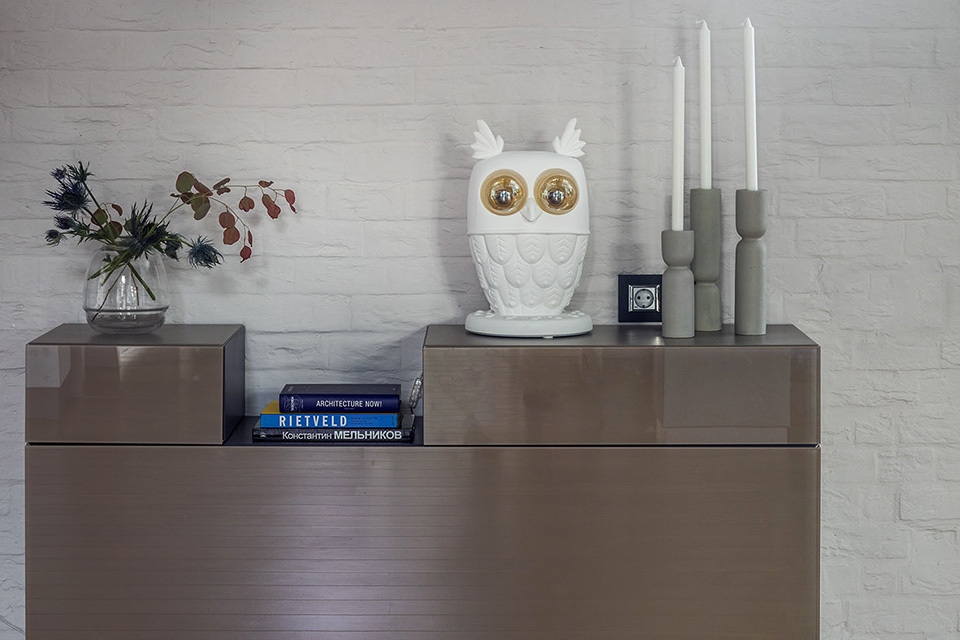 Ti Vedo
Alì e Babà is capable of ensuring both requirements:with its white linen lampshade, in the table version, the light is free to spread bright and energetic light, illuminating the task areas it occupies.
If the client does not particularly like the vintage style, choose a retro style solution such as Amarcord: a white cement base and smoked glass diffuser, suitable for any workstation, ideal as a table lamp to accompany reading activities and relaxing hours without being bothersome.
A lamp with minimal charm? Choose Cell: a lamp reminiscent of ancient Chinese lanterns but renewed in aesthetics, therefore, more modern and totally oriented towards total cleanliness. It is a structure in shiny bronze metal wire with a lampshade in white linen: the light is free to spread softly throughout the space.
To illuminate and, at the same time, add a furnishing accessory with a strong evocative spirit, choose Ti Vedo: it is a table solution with a white ceramic structure whose shape echoes the stylized features of a curious perched owl, intent on observing and illuminating its surroundings.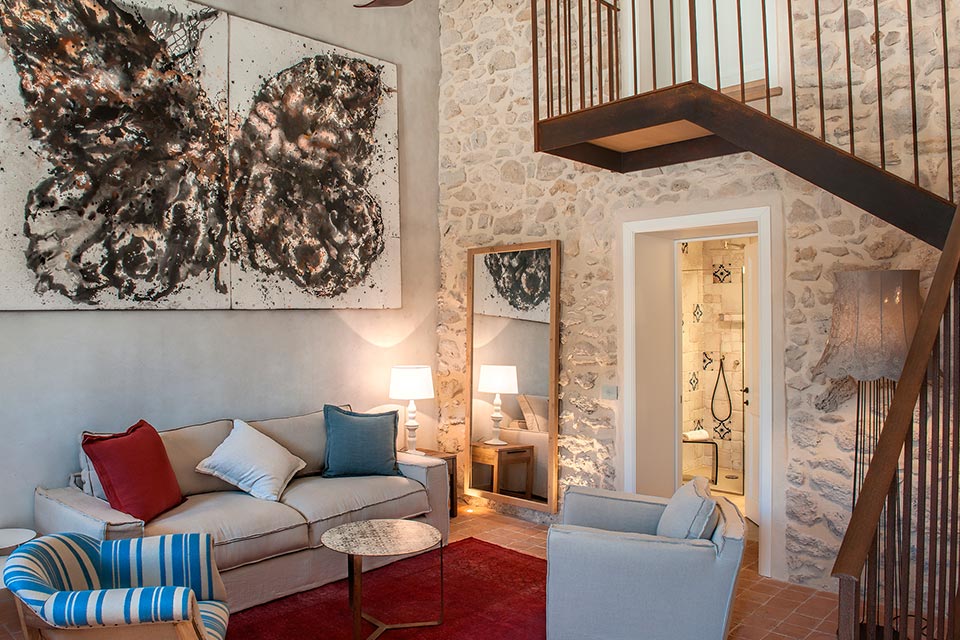 Alì e Babà
6. Use low voltage LED lights
The use of sources of about 12 V could be extremely useful if you plan to reduce energy costs. Using low voltage LED bulbs as decorative accent lights can be considered a valid alternative to energy-efficient lights.
This does not imply a lower technical-aesthetic yield; indeed, the client will save on installation, maintenance, and consumption costs.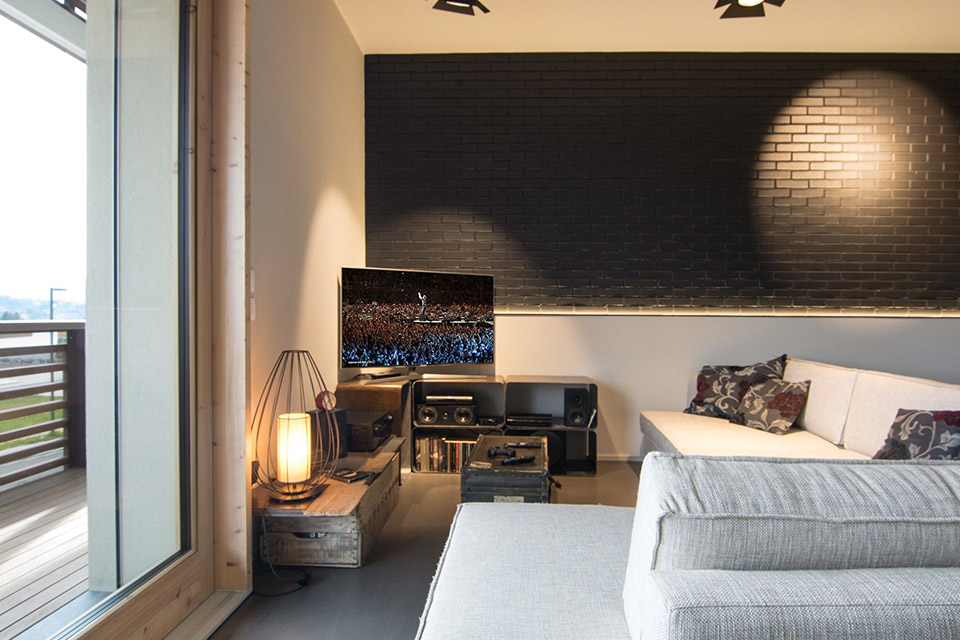 Cell
7. Introduce recessed lamps
When speaking of accent lighting, we mean directional and easily adjustable brightness. Recessed lamps meet these characteristics, that's why you should introduce them into your design.
In addition to requiring very little maintenance, recessed solutions ensure excellent visibility given the concentration of bright and uniform light in well-defined areas.
Accent lighting: the additional touch of light that cannot be missing from your project
Introducing suitable accent lighting solutions into your project will give a new image to every room in the home and will complete the lighting design complex you are dealing with.
Without accent lighting, each room would lack ideal functional light points to provide more brightness to the details that make the furniture composition unique.
Follow our advice and choose Karman designer lamps designed to give accent brightness. You will get a final result of great visual impact with strong technical content!
For more information, support, and assistance choosing the right lamp models for your decorative lighting project, do not hesitate to contact us at this link. We are at your complete disposal.