Creating an interior design project means creating the mood of the location by playing on the interaction of two aesthetic-functional macro-factors: decor and lighting. The decor is a real style statement since it reflects the taste of those who live in a particular place, while lighting constitutes in itself the atmosphere of the whole environment.
Light plays a fundamental role in the perception of spaces since it influences our way of perceiving the degree of hospitality and comfort, but not only.
The combination of light and aesthetics, known as lighting design, has become a real decor tool, able to embellish any setting, both indoors and outdoors.
That's why when it comes to preparing decorative lighting projects for private homes, decorative lighting for hotels rooms and accommodation facilities, commercial and retail spaces, clubs and restaurants, it is important to take care of every detail and select the most appropriate lamps for the context.
In this article, we will offer you an overview of how to make lighting an entertainment element and how to surprise your client by creating the right lighting choreography.
Light has always been a source of attraction: it is able to amaze the observer if used wisely and with a touch of inspiration. Let's take a look at 5 useful tips for achieving a notable final result.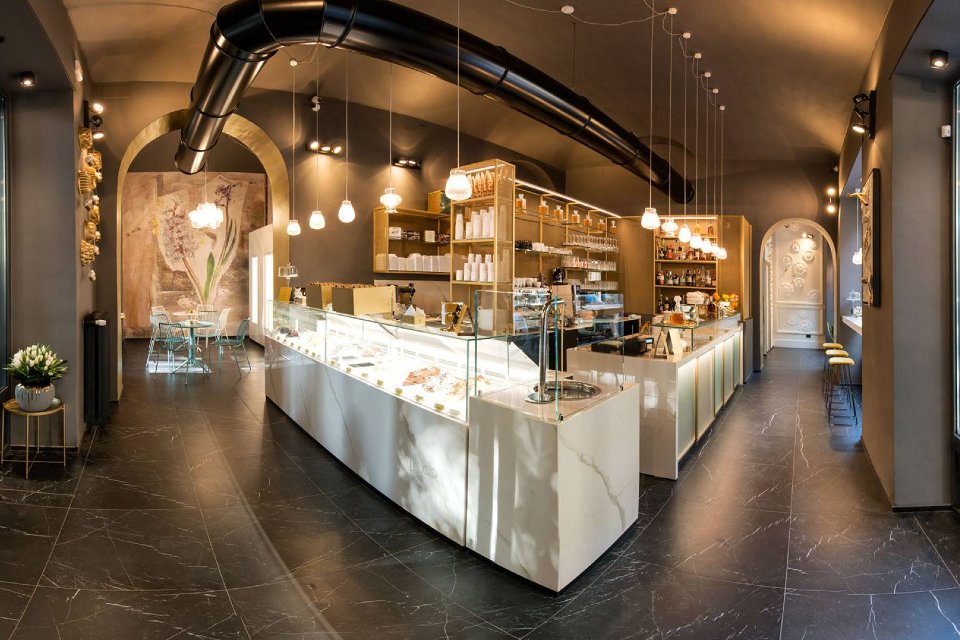 Ceraunavolta
5 tricks to surprise your client with the right lighting choreography
Here are some tips for creating an ideal lighting design project for the location that you have been commissioned to carry out that will amaze your client with a luminous composition with a great visual effect and strong technical content:


Let's continue by analyzing each point in detail.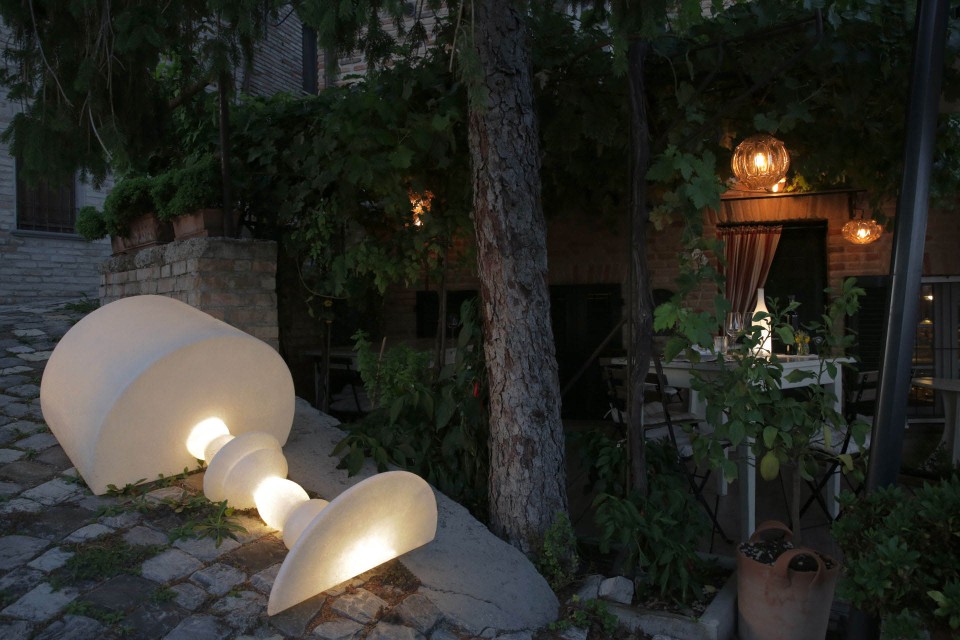 Alibabig
1. Consider natural light and the best way to integrate it with lamps
Every expert in the field of lighting design knows that to create a composition with a great effect, it is not enough to strategically install light sources around the location's various rooms.
In fact, at the base of the success of each decorative lighting project, there is a balanced combination of natural and artificial light.
Therefore, we advise you to start on the right foot, taking into consideration the various access points of sunlight (such as windows, doors, balconies, etc.) and decide where to place the designer lamps selected specifically for the project in question.
Creating a good synergy between light sources and natural light means giving a new aesthetic potential to the environment while maintaining a generally fresh and light atmosphere.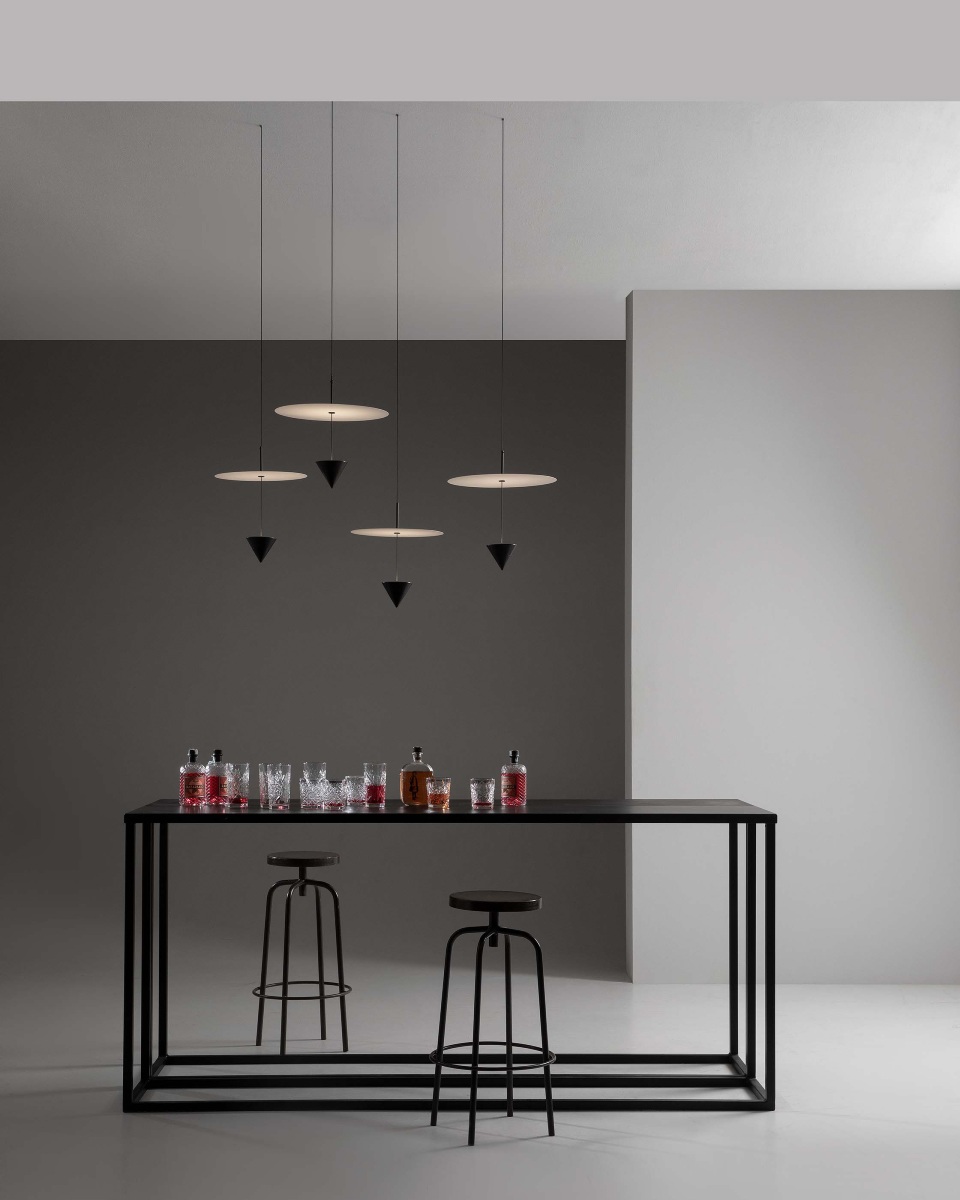 Stralunata
2. Select lamps in harmony with the location's interior design
As has already been said, the success of the best interior design projects lies in the correct integration between decor and lighting.
Precisely, for this reason, it is necessary to select lamps in total agreement with the interior design style you are dealing with.
In this way, the lighting sources will adapt to the furnishing scenario, enriching it with its decorative potential, at the same time, infusing a marked sense of coherence and aesthetic continuity.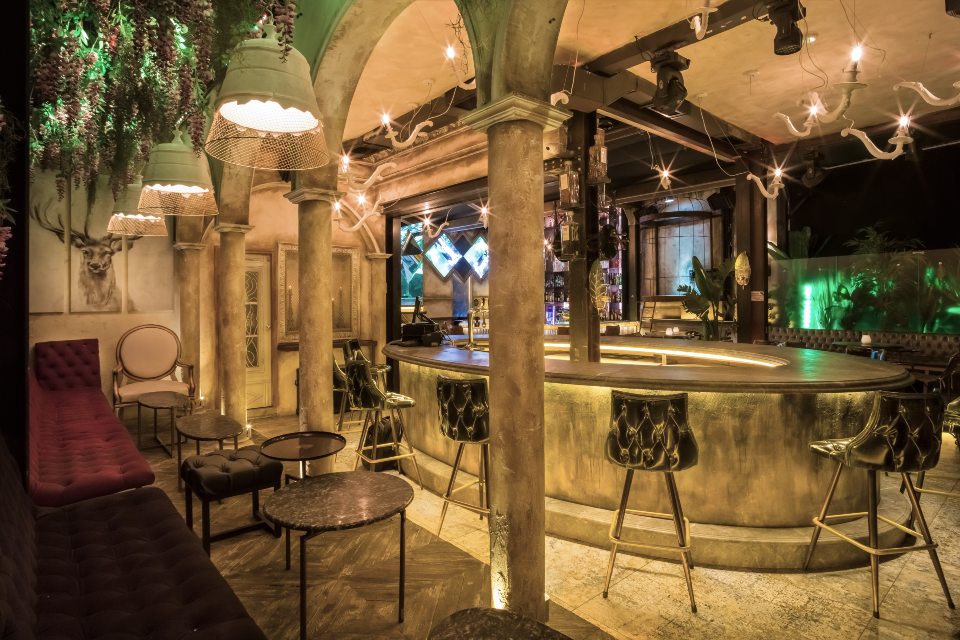 Domenica e Déjà-Vu Nu
3. To create aesthetic continuity, opt for solutions made with the same materials
If the client wants the same style of lighting for each room they should select creative designer lamps made with the same materials and the same color that can echo the style of the furniture.
In this way, you will create an elegant and refined setting, characterized by a strong chromatic and material balance.
However, remember to guarantee functional variety. Therefore, do not concentrate on a single type of lamp, but include more solutions (wall lamps, recessed spotlights, suspension lamps, etc.) because the functions of each model are specifically designed for specific uses and positioning.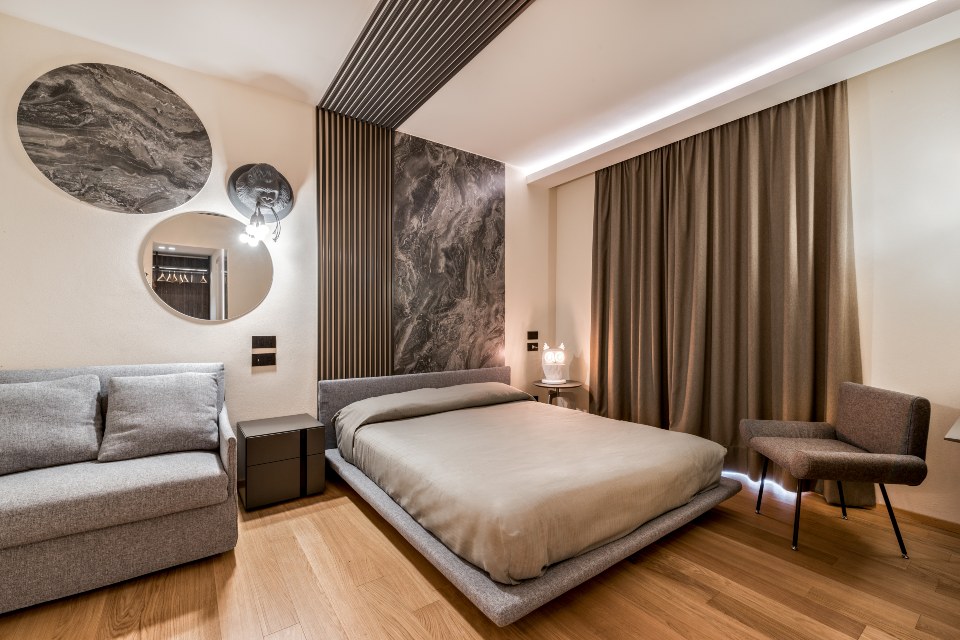 Ugo Rilla e Ti.Vedo
Example: you are working on the lighting for the corridors and passage areas of a large hotel, and you are looking for a solution that can combine functionality and design.
In this case, we advise you to opt for a wall lamp in dove gray concrete, equipped with numerical accessories in opaque white steel. In this way, you will be able to illuminate the spaces and at the same time, indicate the number of rooms or the floor within the accommodation.
Another example: you would like to introduce levels of functional lighting to a bedroom in an elegant private home, without sacrificing style. In this context, you could opt for two solutions.
A table lamp in white ceramic with a great evocative character, as well as a great decorative potential, to guarantee maximum comfort and visibility, and a suspension lamp with a white ceramic structure and a white linen shade to be placed above a reading armchair or on a small desk.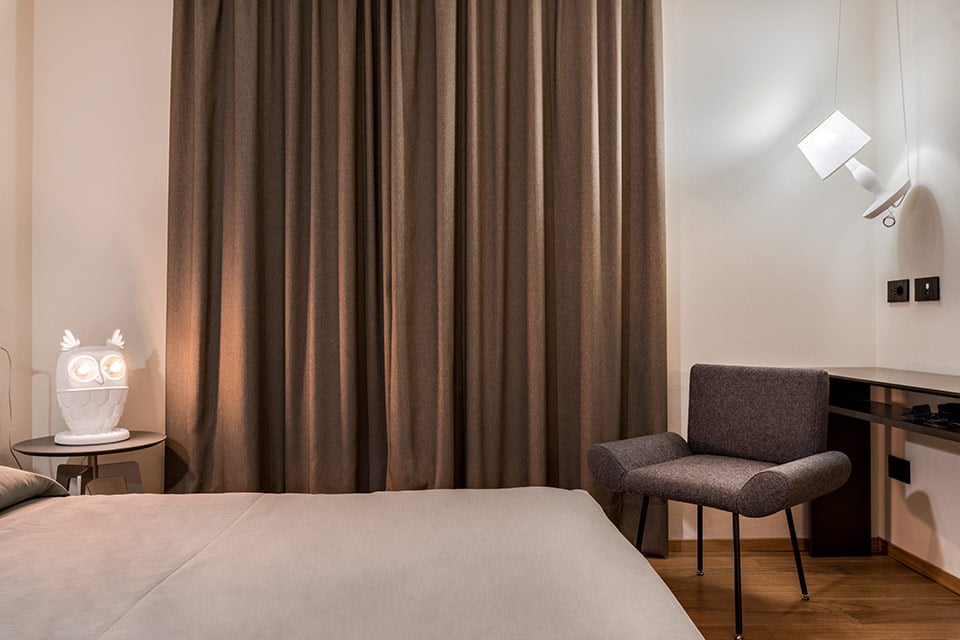 Ti Vedo and Norma M
4. To break the continuity, choose different but tastefully matching lamps
If, on the contrary, the client wants to soften the aesthetic continuity that reigns in the location, you could combine different lamp models also playing on the chromatic and material contrast generated by their combination.
Be careful not to deviate by selecting solutions that disagree with the kind of furnishings chosen for the location. For example, if the furniture expresses a typically vintage charm or, on the contrary, presents an industrial soul, choose lamps that are faithful to these styles.
In this way, you will create a composition with a great visual impact that can be integrated into the furnishing scenario and make the entire atmosphere unique.
If you want to illuminate the long table of a large living room with a modern and refined charm in a unique way, we suggest selecting suspension lamps with simple and well-defined lines, opting for solutions of the same model but with different shapes and features.
Match lamps with white linen and ceramic lampshades of different sizes; in this way, you will create an original composition with a remarkable visual impact.
Otherwise, if your client would like a lamp that can both illuminate and decorate the spaces of your home, choose an animal gray ceramic matte applique: a true design accessory that can provide light and give the environment a bold look.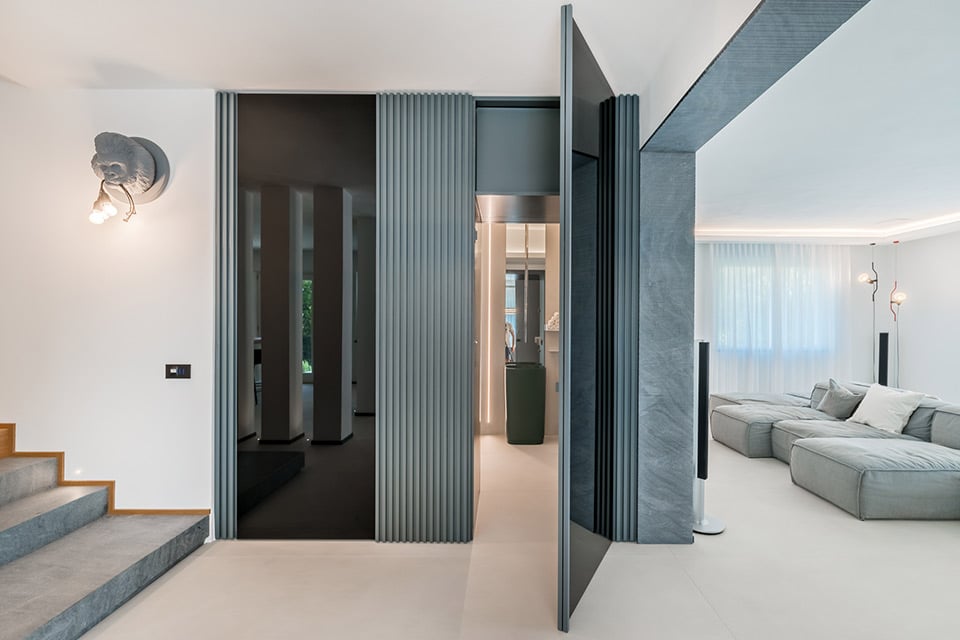 Ugo Rilla
5. Choose the sources based on the color temperature
Color temperature is a fundamental parameter in the selection of lighting sources in your project. In fact, the temperature of the light sources defines the climate of the environment and the degree of comfort.
To understand what kind of light to choose, we must base the choice on the client's needs and understand what kind of atmosphere they want to create.
Reddish or yellowish light, often called "hot" lighting, creates a comfortable or welcoming atmosphere. On the other hand, light with a dominant white or blue note is defined as "cold" and can create a more energetic mood.
If the client wants warm light, it is necessary to buy light sources with a color temperature below 3.300 K.
If, on the other hand, you want to opt for a more neutral type of lighting, choose lights with values between 3,300 and 5,300 K.
Finally, if the client prefers to infuse a stimulating and fresh climate, we advise you to choose cold light sources, with a value above 5,300 Kelvin.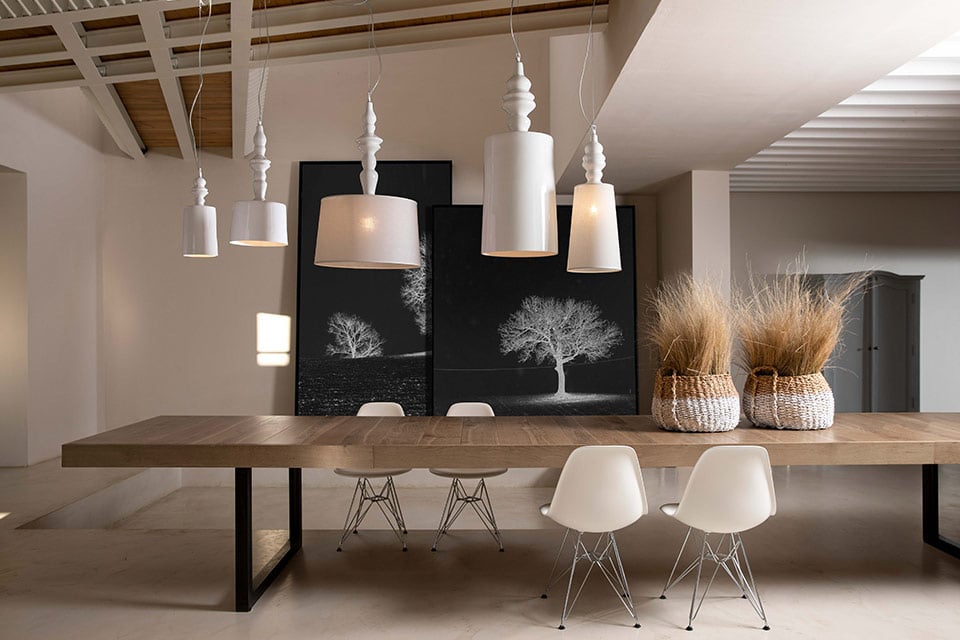 Alì e Babà
Light and design: the factors in creating the right luminous choreography and surprise your client
In this article, we have illustrated the main guidelines for creating a unique lighting design scenario.
Creating the right luminous choreography means surprising your client, but not only: it means, above all, painting a unique atmosphere able to amaze guests and observers and welcome them into a unique sensory and perceptive vortex.
Follow our directions for your decorative lighting project: you'll get a flawless result.


Do you want to know how to combine performance and aesthetics in your projects? Download our guide
For more information, support and assistance in choosing the right models of lamps for your decorative lighting project, do not hesitate to contact us at this link. We are at your complete disposal.