Lighting plays a decisive role in the perception of spaces and in defining the type of atmosphere you desire. Decorative lighting sources are the key to the success of the best interior design projects, whether in private homes and residential complexes, restaurants, clubs, hotels, or accommodation facilities.
In every context, the lamps' position, the sources' light intensity, and the light color will be fundamental and will actively contribute to the creation of the lighting design.
Illuminating environments means knowing how to identify where you should install each solution. It means making light the protagonist of every scenario, a real decorative element, and making the most of it to highlight every detail.
If you are looking for ideas and suggestions on how to outline the ideal atmosphere in your lighting project, we recommend reading this article. Here you will find some useful information about this.
7 tips on how to create the right atmosphere with lighting
After defining the lighting concept and style together with the client, you can let your creativity run wild and define the ideal atmosphere for your lighting design creation.
Below, you will find 7 key tips to create the perfect atmosphere for the location you are dealing with. In particular:
Let's analyze each point.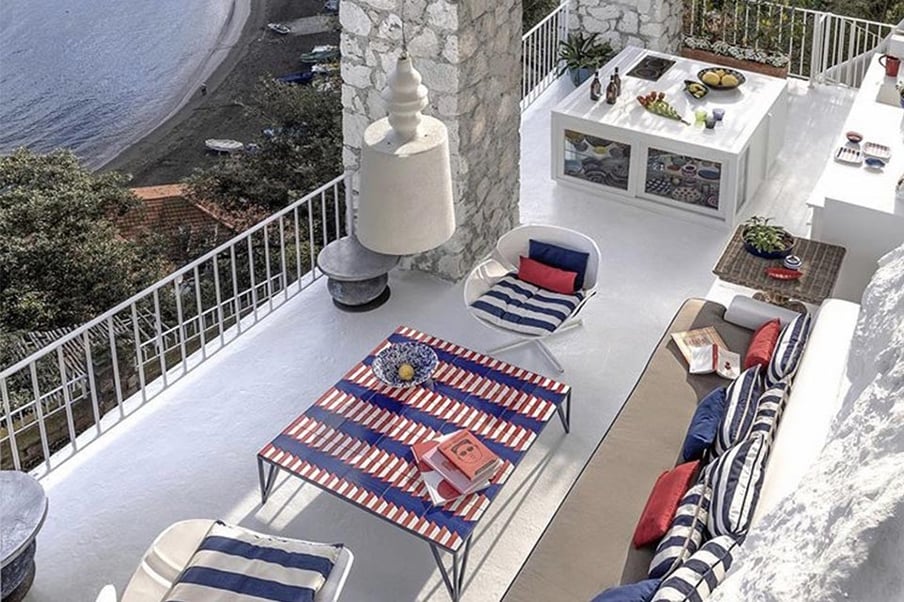 Alì e Babà
1. Evaluate and exploit potential access points of natural light
Lighting design is not limited to artificial light.
In fact, when possible, natural light should be exploited to the fullest and integrated with the designer lamps selected for the project in question.
When it comes to instilling the ideal atmosphere in various environments and locations, natural light has a strong potential, necessary to give the entire context a feeling of lightness and informality.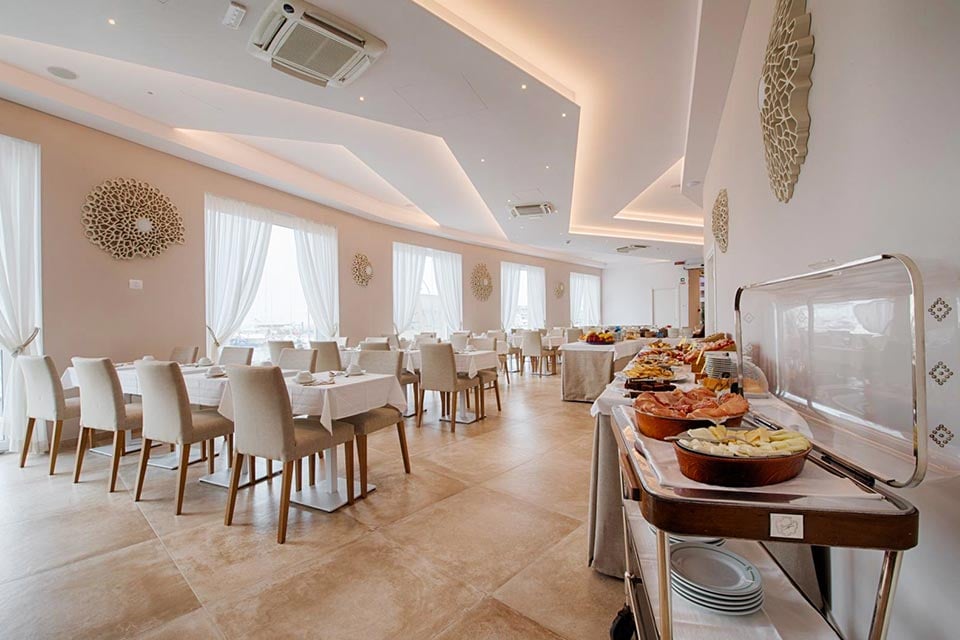 Notredame
2. Make a style statement through ambient lighting
To define the ideal atmosphere right away, it is necessary to introduce the main lighting levels.
First of all, you have ambient lighting, which you can use to make a style statement with a great aesthetic impact, obviously without neglecting the functional aspect.
For this type of lighting, we advise you to choose pendant lamps or ceiling lights, preferably for the center of the ceiling.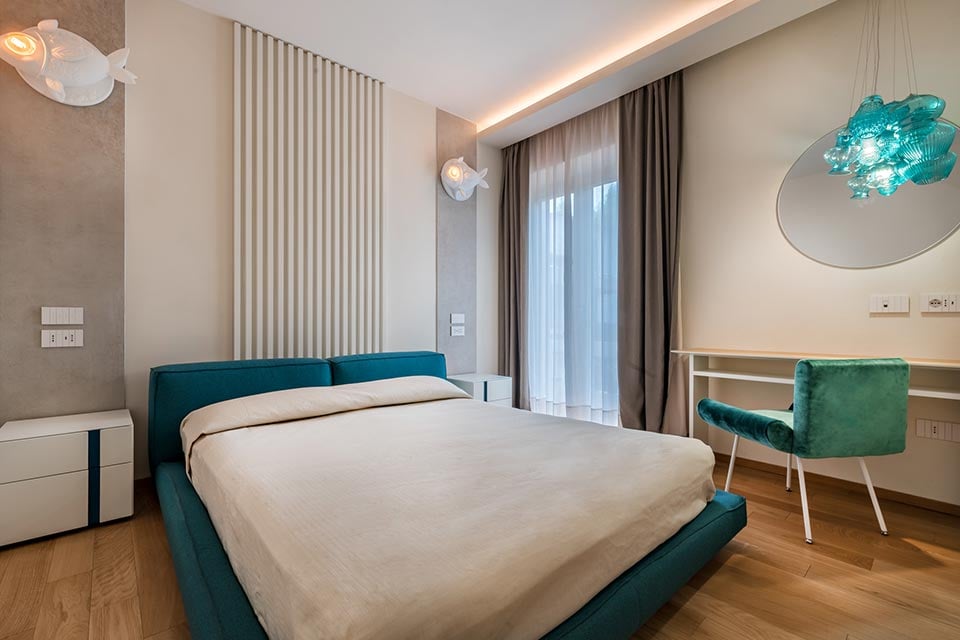 Aprile and Ceraunavolta
3. Task lighting: illuminates workstations and work areas
In every self-respecting decorative lighting project there is never a shortage of task lighting sources, which are useful for illuminating workstations and work areas.
You need to select the right solutions for this function, so we suggest you opt for table lamps or perhaps recessed solutions.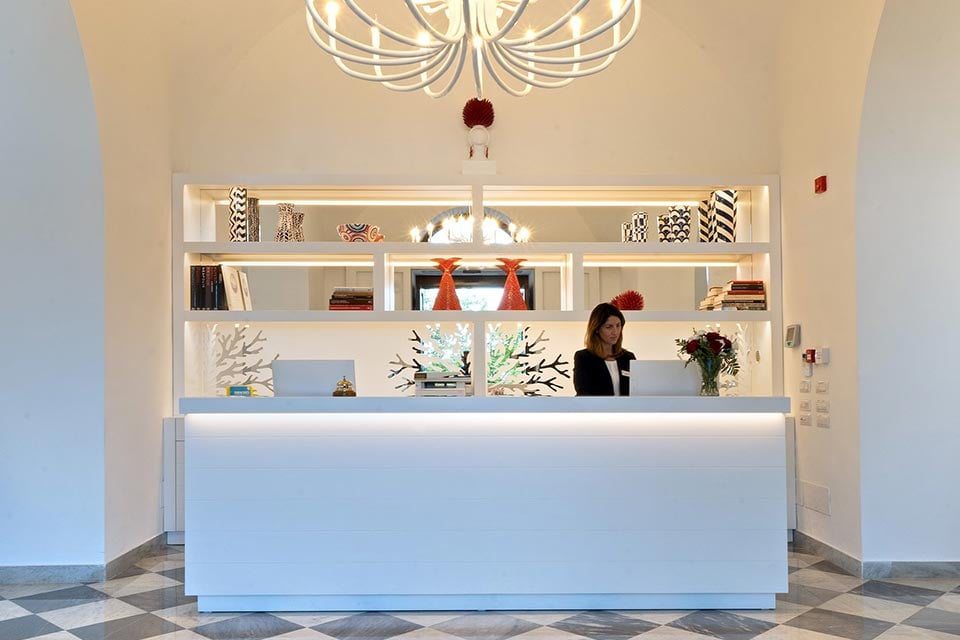 Snoob
4. Use accent lighting sources to highlight details
Finally, to highlight architectural details, furnishing elements, and ornamental details, we recommend installing accent lamps.
In this case, choose wall lamps or floor lamps: both solutions, in addition to providing brightness by creating scattered focal points, will act as elegant designer accessories.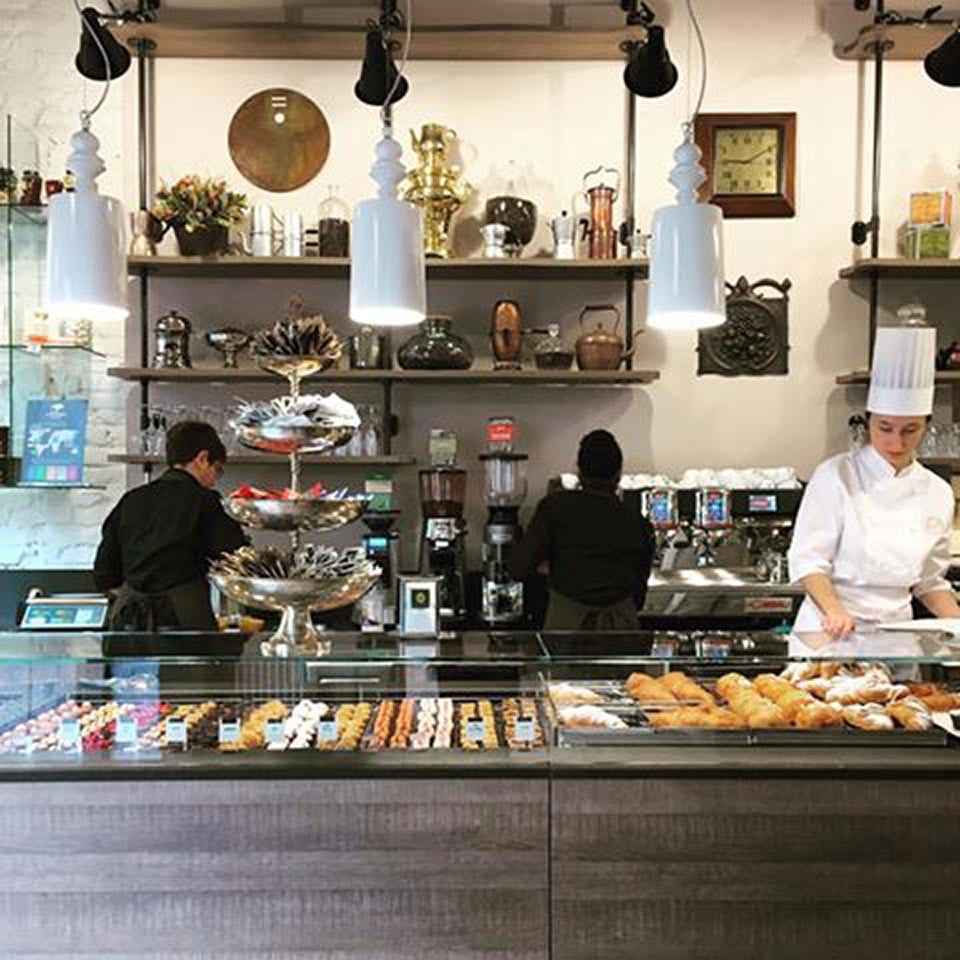 Alì e Babà
5. Choose the temperature and light intensity of the lighting sources carefully
The temperature of the lighting sources defines the location's atmosphere. That is why we recommend evaluating which light intensity is best for the location carefully.
Therefore, if the client wants warm light, you should purchase light sources with a color temperature below 3,300 K. Usually, the idea of a warm and welcoming atmosphere is associated with warm light.
For a more neutral brightness, on the contrary, you will have to opt for lights with values between 3,300 and 5,300 K. Finally, if the client prefers to instill a stimulating and cool climate, they should opt for cold light sources, such as LED bulbs with a value above the 5,300 Kelvin.
6. Choose dimmable lamps
To always enjoy excellent lighting and be able to adjust it to your liking in any situation, it is best to get dimmable lamps.
This is one of the many ways to play with the various light intensities and create the right atmosphere in every situation!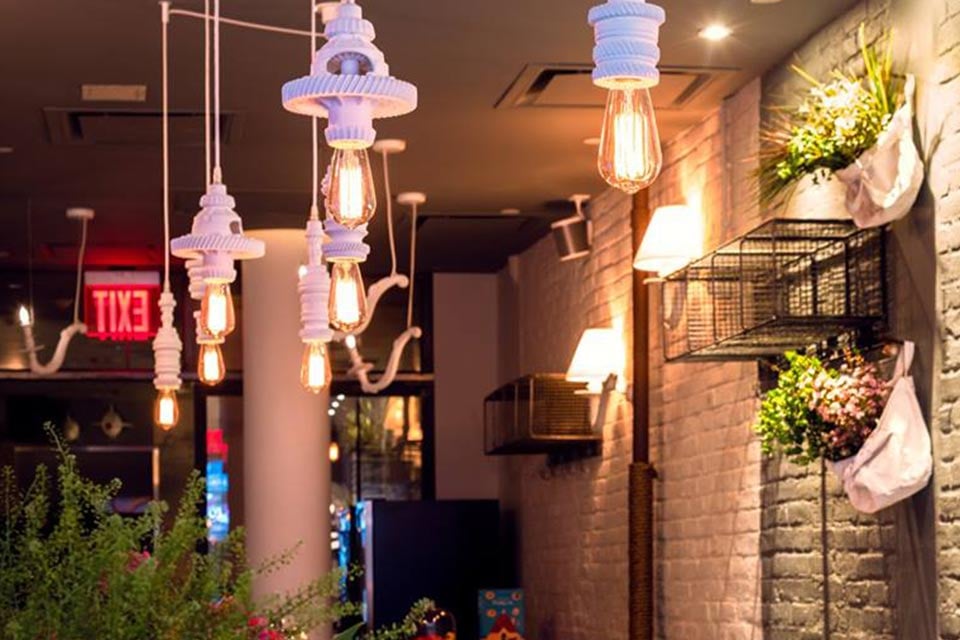 Mek
7. Opt for creative and decorative designer lamps
To complete your project with style, rely on the decorative potential of creative designer lamps.
These are lighting solutions that act as real decorative elements with great visual appeal, ideal for giving an additional note of aesthetics to your lighting design.
Suppose you are dealing with the bedroom lighting in homes or hospitality structures, and the client wants a type of decorative lighting with a remarkable stage presence and creativity. In that case, you could combine wall lamps in matte ceramic with an evocative character—with bas-relief on the surface—and a tiffany-colored blown glass chandelier.
If, on the other hand, you are designing the lighting for a restaurant or bar, you can give directional lighting to the counter and tables, choosing suspensions in glossy or matte white ceramic.
For the most eclectic and sophisticated lighting contexts, select white ceramic pendant lamps with an industrial flavor.
On the contrary, for more classic and sober scenarios, we suggest you choose large ceiling lights in technopolymer with a geometric design.
As for other workstations such as lobbies or reception areas: make a real style statement and opt for a minimal 12-arm chandelier in white lacquered aluminum.
To illuminate a large living room or lounge area, we recommend designer suspension solutions. You could choose a chandelier with a white fiberglass lampshade: soft light ideal for instilling a sense of warmth and welcome.
Select ad hoc designer lamps for your project and create the right atmosphere with lighting
This article has shown you how to create a wonderful atmosphere in various lighting contexts thanks to the correct selection and placement of creative designer lamps specially selected for your interior design project.
All you have to do is follow our advice and thus outline an impactful luminous choreography, the one that your client has always wanted for their location.
At the end of the job, you will get a one-of-a-kind product customized in detail according to the client's functional needs and aesthetic preferences.
For more information, support, and assistance in choosing the correct lamps for your project, do not hesitate to contact us at this link. We are at your complete disposal.