When planning the design for a structure's interior, you definitely need to take into account the personality that your client wants to convey through its environment. After determining which lighting is ideal for creating the desired atmosphere, it is time to choose if and how to customize the lamps to give your client exactly the design they want.
From the suspension lamp above the dining room table to the floor lamps that embellish specific corners, let's look at some tips to help you make your interior project unique with customized lamps.
Choose customized lamps with a color that suits the environment
In each project, the environment should be seen as a whole, considering each room or area as part of the whole, harmonizing the finishes of each lamp correctly.
The same applies to each room, within which the generic aspect of the design and the colors as a whole must guide you in choosing the most suitable finish.
If your client prefers the light to be the focal point of the room, it is good to choose strong, bold colors so that the lamps become the protagonists among the other decorations.
For a more delicate, softer approach that does not grab all the attention, you can choose colors with more neutral tones.
Choose a lampshade that matches its base and make it fit the interior
Among the various solutions, you can opt to customize both the lampshade and the structure where possible.
There are customized lamps that furnish and illuminate any environment scenographically, to give each environment its own flavor.
If you choose a lampshade to be customized ad hoc according to your client's various needs and personal tastes, then observe how the base of the lamp matches the lampshade.
Depending on whether you decide, based on the type of environment, to use lamps with tall and slender lines or, on the contrary, a wider figure, this choice will lead you to the right shade.
Before focusing on what the lampshade will look like, don't forget to pay attention to the space in which it will be integrated.
For example, a nightstand lampshade may need a smaller profile if the nightstand is not very large or if there isn't much room to get in and out of bed freely.
A floor lamp placed next to an armchair in an area such as the living room can easily have a wider profile.
A very suitable and always appreciated combination is the same lampshade for the wall lamp as the lampshades for the floor lamps.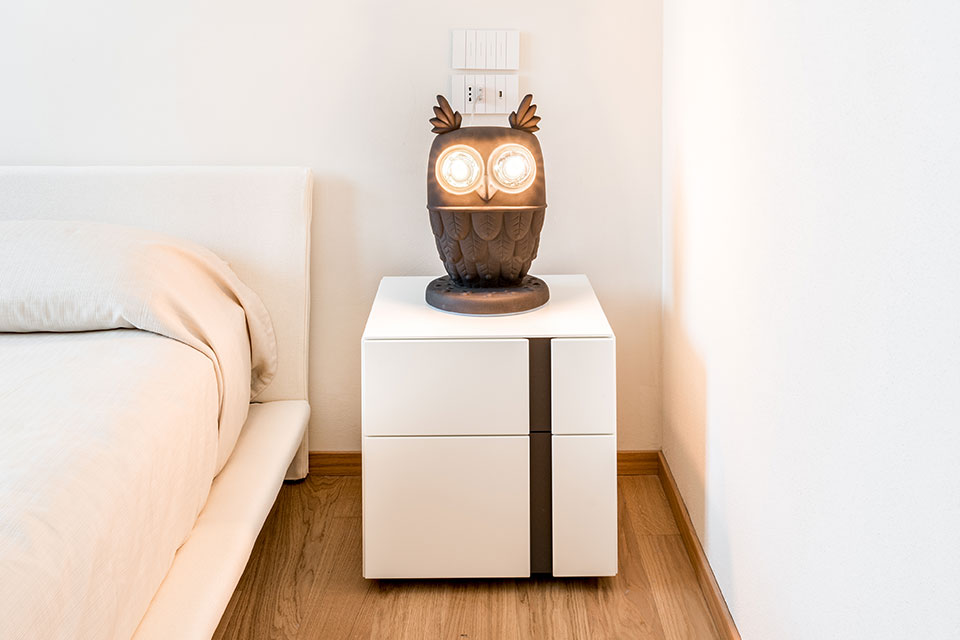 Ti Vedo
Determine if custom lamps are suitable for the design, whether functional or both
No matter the specific function of the lamp you have chosen, remember why you chose custom lamps: thinking about this, you will immediately realize that customization does not have to be only by virtue of its function.
If the goal is a greater diffusion of light in the environment, you should use light shades. Alternatively, you should opt for darker shades if you want to highlight certain spaces through the use of the infinite plays on light and shadows.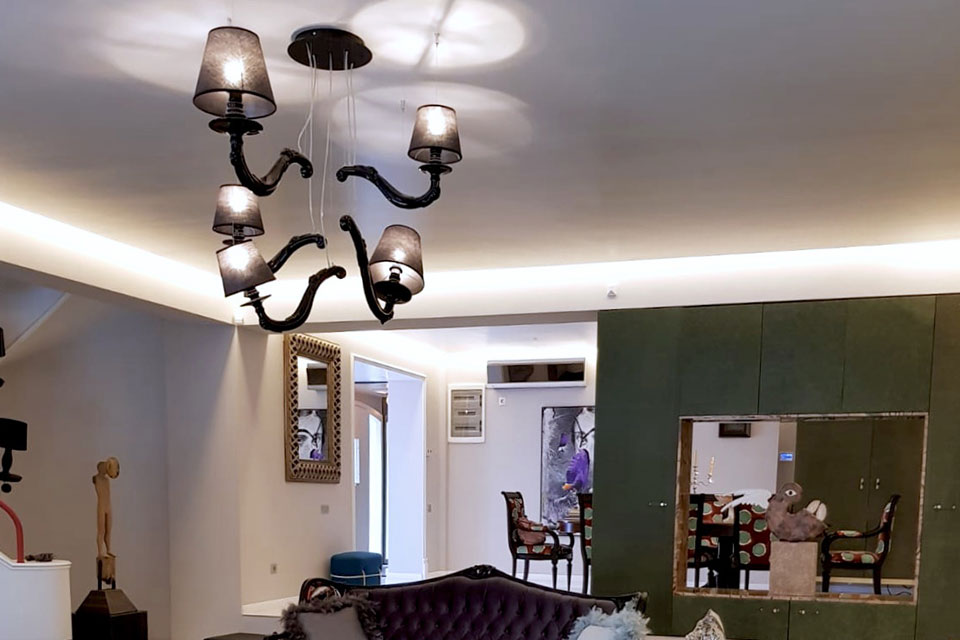 Déjà-Vu
Choose custom suspension lamps that cover the room and use unconventional solutions
In the golden years of design, suspension lamps guided the way. In recent years, there has been a return to large prints, whose dynamic colors and wide profile diffusers take us back to the 60s and 70s, when graphics and color were the protagonists.
These are the elements for the lampshade that you can adopt, for example, for the suspension lamp in the dining room, especially if the dining table has a similar style. In this way, you can make the combination consistent.
When looking for the right customization for your project, remember that the lamps must also be installed in "less noble" environments such as the bathroom, basement or laundry room, or in environments where no atmosphere was once sought.
In many modern homes, however, even in these spaces, designers use accent lighting to create a focal point on a specific space, such as a bathtub.
Another example could be arranging a workspace in the laundry room: to illuminate this space, an excellent idea is to install a personalized light source, which is very useful when the laundry room has little natural light or is even in a small, dark room.
The right lamp customization can make a difference in unconventional spaces.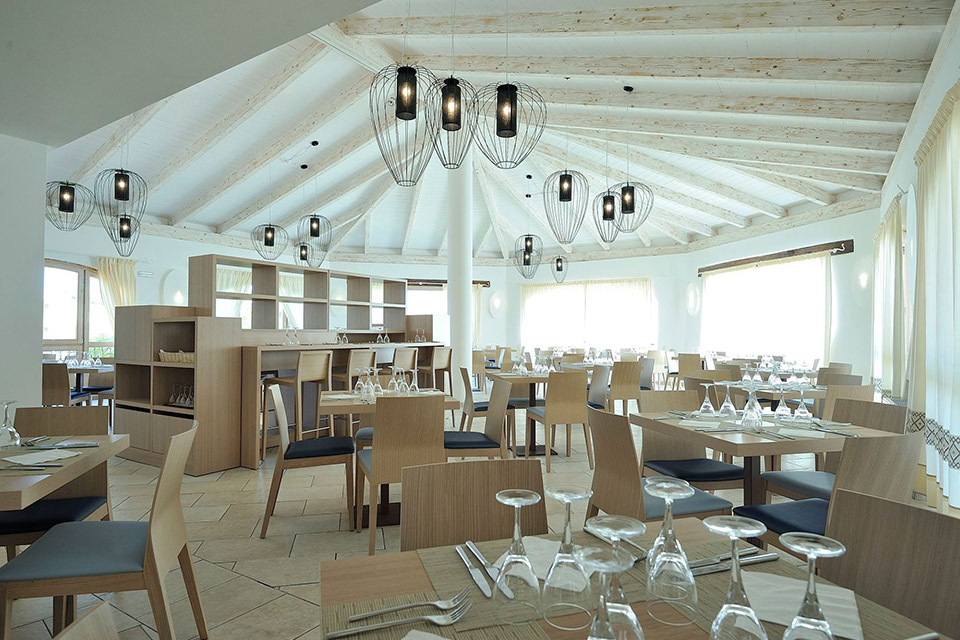 Cell
Choose the right style and shape for your custom lamp
When considering the style of your customized lamp, think about the design of the general environment you want to illuminate, to help you determine if you want to create lamps that can break up the space, or if you prefer to harmonize the area through the coherence of style with the surrounding furnishings.
The furniture, fabrics, and complementary colors used to furnish each space, such as color palettes of fabrics, wallpaper, accent rugs, and pillows, can inspire you and help you decide whether or not to follow the same style.
These guidelines are also very useful regarding the research of shapes since, even in the diffusers, you can decide whether to use shapes that are already present in the environment or different shapes not present, always safeguarding good taste and the right integration into the concept.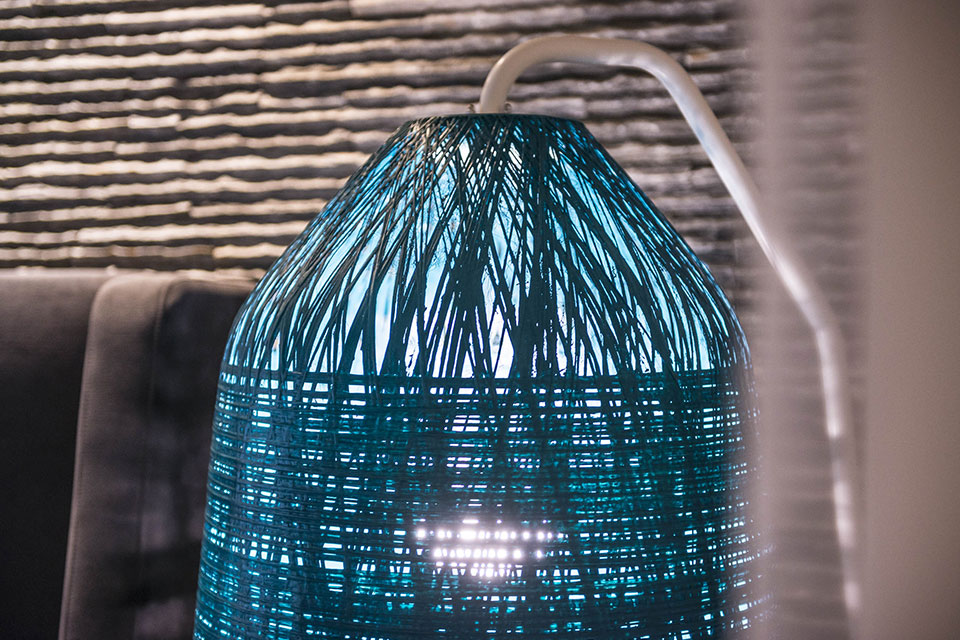 Blackout
How to customize the lamps to make your interior design project unique
In light of what we have seen so far, we have summarized the guiding questions you need to ask yourself to create customized lamps ad hoc for each of your projects:
1. In which environments do you intend to integrate the various types of customized lamps?
Make a note of the room's decor and which other lamps are already installed. Also, do you want your new shade to integrate and merge with what is already present or to stand out to break up the theme?
The position of the lamp will also determine its function: is it a reading lamp? Should it illuminate a workstation? Is the room not used very often or is it in a precious environment with important objects to highlight?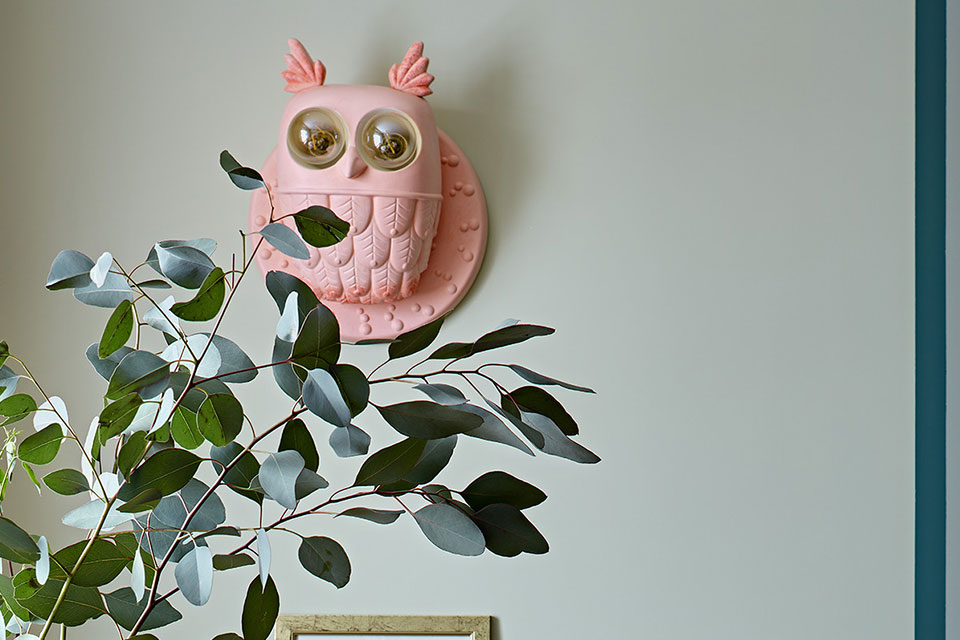 Ti Vedo
2. What is the atmosphere you intend to recreate?
Depending on the nature of your project, evaluate which type of atmosphere is best for each environment: the environment will give you excellent ideas on how to customize your lamps so that the atmosphere is suitable for the context in which you have decided to integrate them.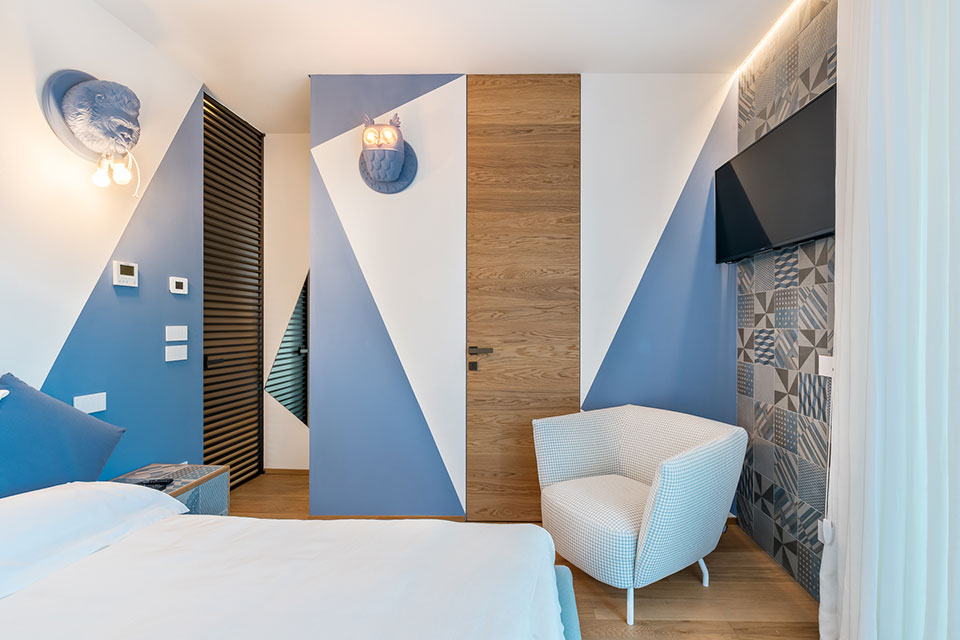 Ti Vedo e Ugo Rilla
3. What kind of lampshade do you intend to use, and what size?
If you want to customize a fabric diffuser, below is a small guide to the types of lampshades used:
The hardcover European shades add a contemporary look and are well suited to modern decor themes, but when upholstered in fabric they are also well suited to a more traditional style.
Drum tones are generally better with geometric bases. Due to its modern look, it can transform a simple lamp into a powerful display piece.
They work well on ovoid-shaped lamps or with wide bases.
Empire shades represent the classic motif. They fit well with virtually any base and style.
Try pairing an empire with an urn-shaped base to reproduce a soft vibe.
Usually, square or rectangular shades pair well with square or rectangular bases.
However, for a contrast effect, try pairing one with a round base.
Because oval shades are flatter than other lampshades, they are ideal in smaller rooms or high traffic areas.
Consider them on bedside tables or in a hallway; try pairing an oval lampshade with a flatter base for a pleasantly retro look.
Coolie shades can integrate into both a traditional and contemporary context, fitting well in both categories.
Coolie lampshades can be particularly useful in work or office environments.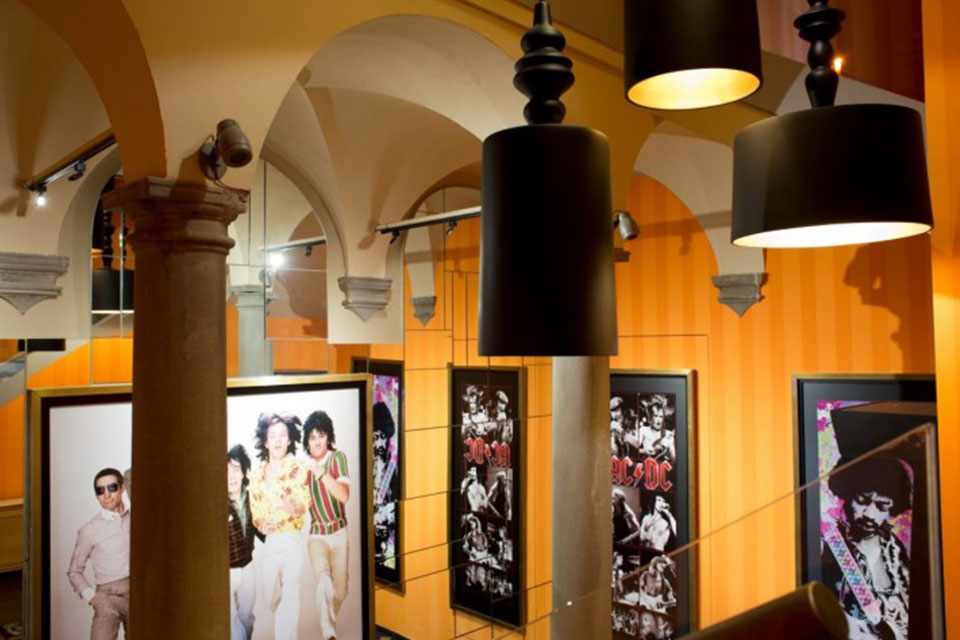 Alì Babà
Although bell shapes are traditional, they also fit well with more modern furnishings.
The bell shape also goes very well with oriental style lamps and are particularly effective when placed on a rounded base.
Bells also go well with small bases such as table lamps.
This shape gives rooms a geometric feel, so it's a good idea to contrast with rounder bases for added effect. They also pair well with corner bases, but be sure not to overload the lamp with too many edges and corners, so you don't disturb the visual effect.
These three questions will help you draw the guidelines on which to customize your project, without leaving any lamp to chance concerning the shape, colors, type and, naturally, the design.
By applying the information in this article, you will surely be able to make your interior design project unique, even customized lamps.
For more information, support, and assistance in choosing the right lamp models for your decorative lighting project, do not hesitate to contact us at this link. We are at your complete disposal.