Lighting is the key to the success of the best interior design projects. This is because light plays a decisive role in the perception of spaces and defining the type of atmosphere, be they private homes and residential complexes, restaurants, clubs, hotels or accommodation facilities.
In any context, factors such as lamp positioning, the light intensity of the sources and light colour will actively contribute to the realisation of the lighting plan.
When you have finished the project, you will get a unique, one-of-a-kind product as it is customised in detail according to the client's functional needs and aesthetic preferences.
Illuminating environments means knowing how to identify the right points in which to install each solution, making light a real decorative element and making the most of it to highlight every detail.
Are you looking for ideas and suggestions on how to play with light correctly? In this article, we will provide you withsome creative ideas designed specifically for your decorative lighting project.
How to create the right atmosphere: here are 7 ways to play with light in your project
After having defined the lighting concept and style with the client, you can express your creativity and define the ideal mood for your lighting design realisation.
Below, we will show you 7 tricks to create the perfect atmosphere for the location you're working on. In particular:
Let's analyse each point.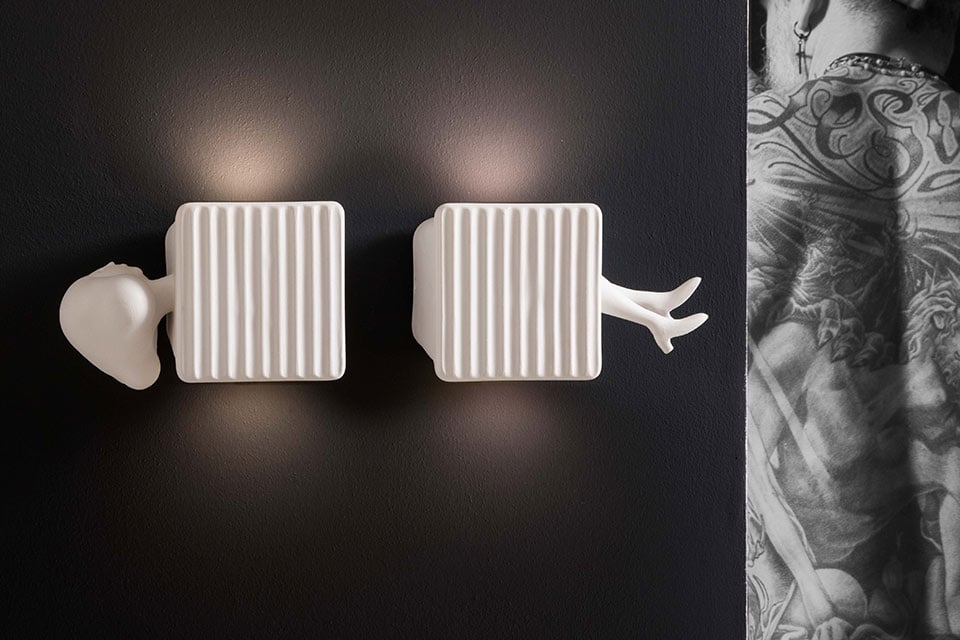 Binarell
1. Evaluate and exploit the potential access points of natural light
Lighting design is not limited to artificial light.
In fact, when possible, natural light should be exploited to the fullest and integrated with the designer lamps selected for the project in question.
When it comes to creating the perfect atmosphere for environments and locations, natural light has a strong potential, necessary to give the whole context a feeling of lightness and informality.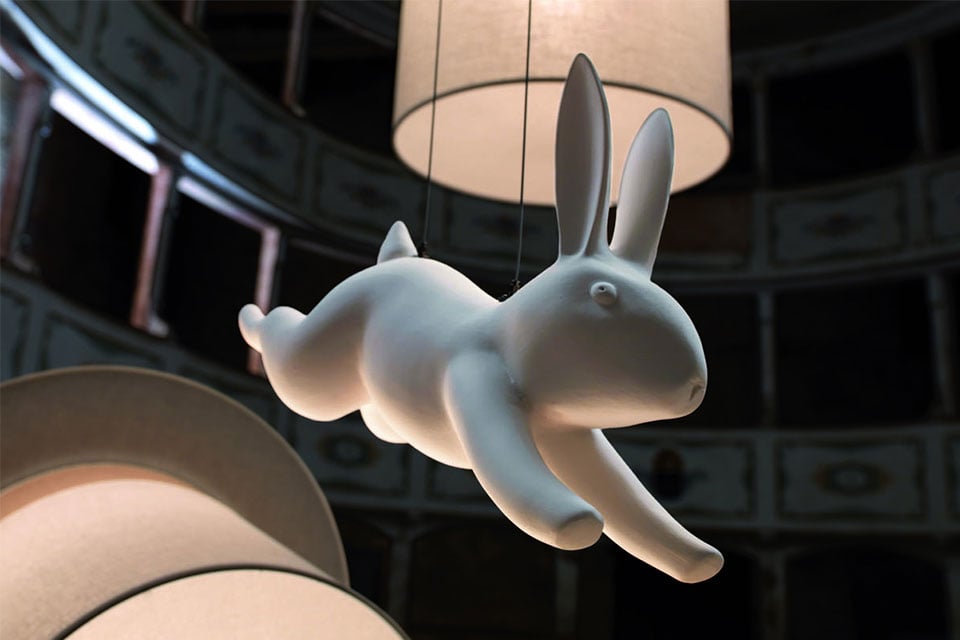 Wow
2. Make a style statement through ambient lighting
To play with the light in your project, it is necessary to introduce the main lighting levels.
First and foremost, ambient lighting can be used to make a style statement of great aesthetic impact, obviously without neglecting the functional aspect.
For this type of lighting, we recommend choosing suspension lamps or ceiling lights, preferably positioned in the centre of the room's ceiling.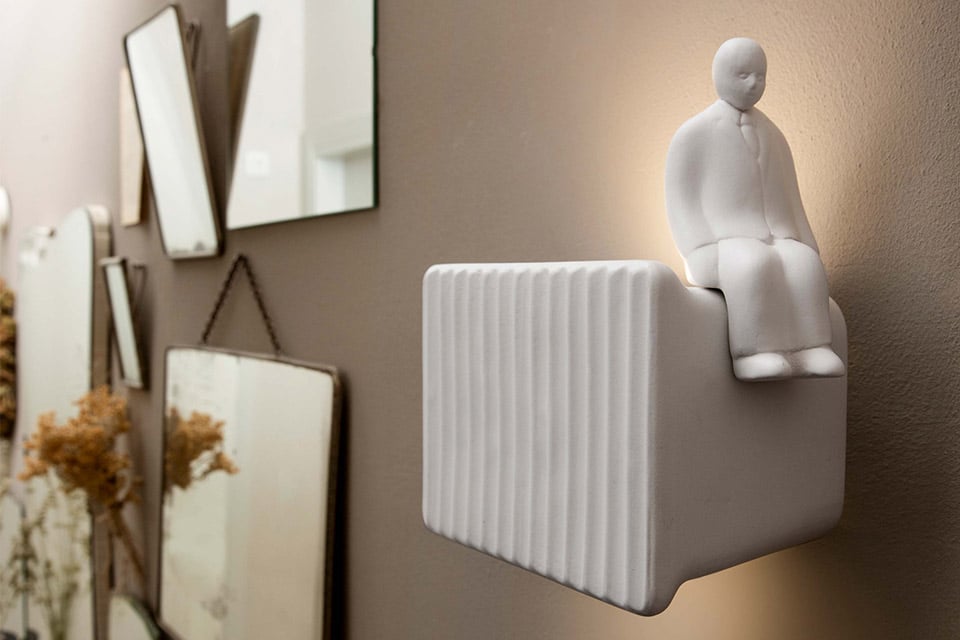 Umarell
3. Illuminate workstations and work areas: opt for valid task lighting solutions
In any self-respecting decorative lighting project, task lighting sources are never missing, useful for illuminating workstations and work areas.
For this role, it is necessary to select the right solutions. In this case, we suggest opting for table lamps or perhaps built-in solutions.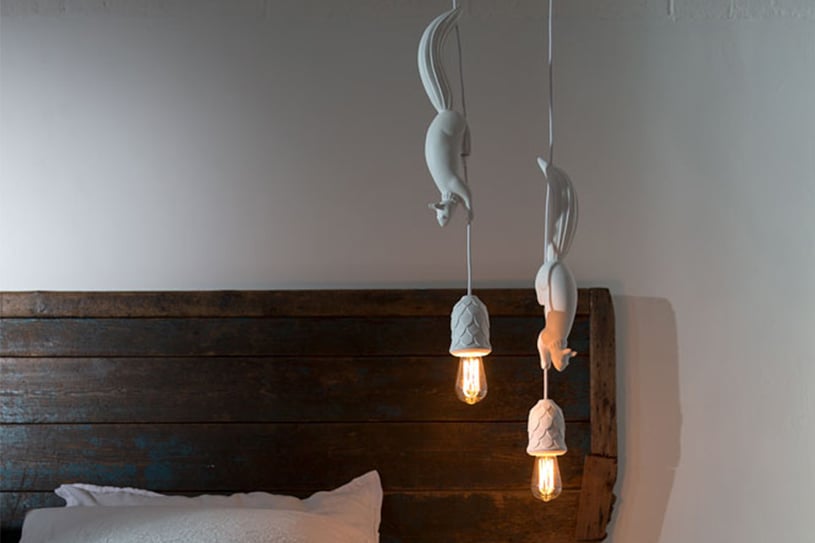 Sherwood e Robin
4. Use accent lighting to accentuate the details
Finally, to highlight architectural details, furnishing elements and ornamental details, it is advisable to install accent lighting lamps.
In this case, choose appliqués or floor lamps: both solutions, in addition to giving brightness by creating scattered focal points, will act as elegant design accessories.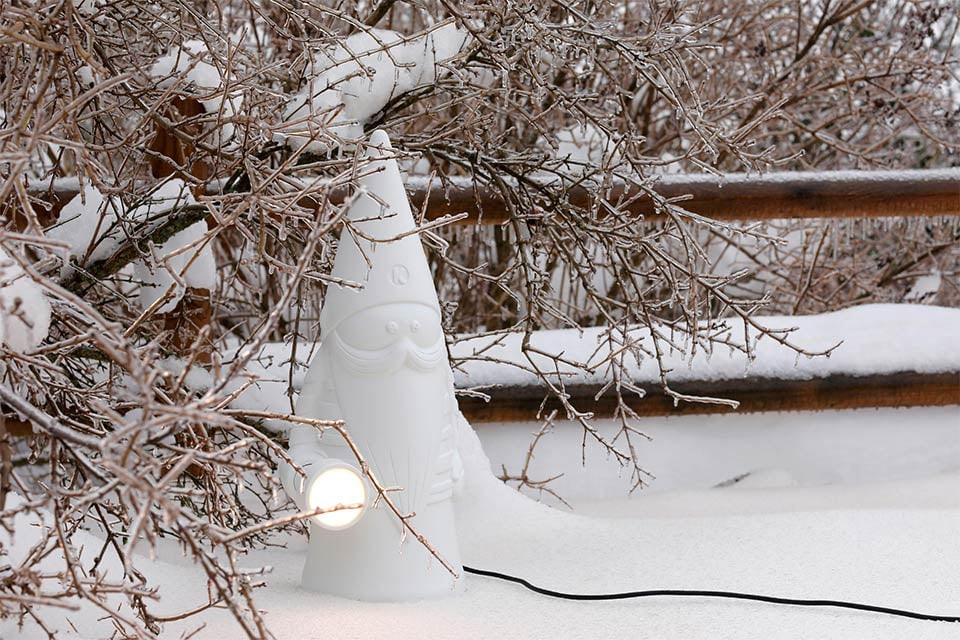 Ottavo
5. Choose the colour temperature and light intensity carefully
The colour temperature of the lighting sources defines the location's type of atmosphere. That's right; we need to carefully evaluate the light intensity for the location.
Warm, neutral or cold light?
If the client wants warm light, it is necessary to buy light sources with a colour temperature below 3.300 K. The idea of a warm and welcoming atmosphere is usually associated with warm light.
For more neutral brightness, on the contrary, you should opt for lights with values between 3,300 and 5,300 K. Finally, if the client prefers to infuse a stimulating and fresh climate, they should opt for cold light sources, such as LED bulbs with a value above 5,300 Kelvin.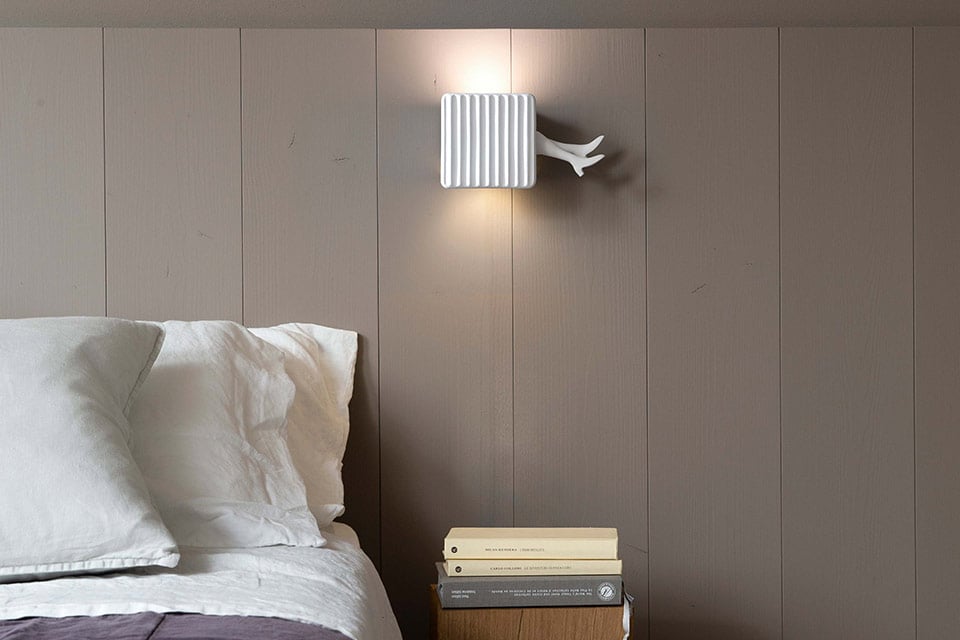 Binarell
6. Opt for dimmable lamps
To always enjoy excellent lighting and be able to adjust it to your liking in any situation, it is better to choose lamps with dimmers.
This is one of many ways to play with light intelligently!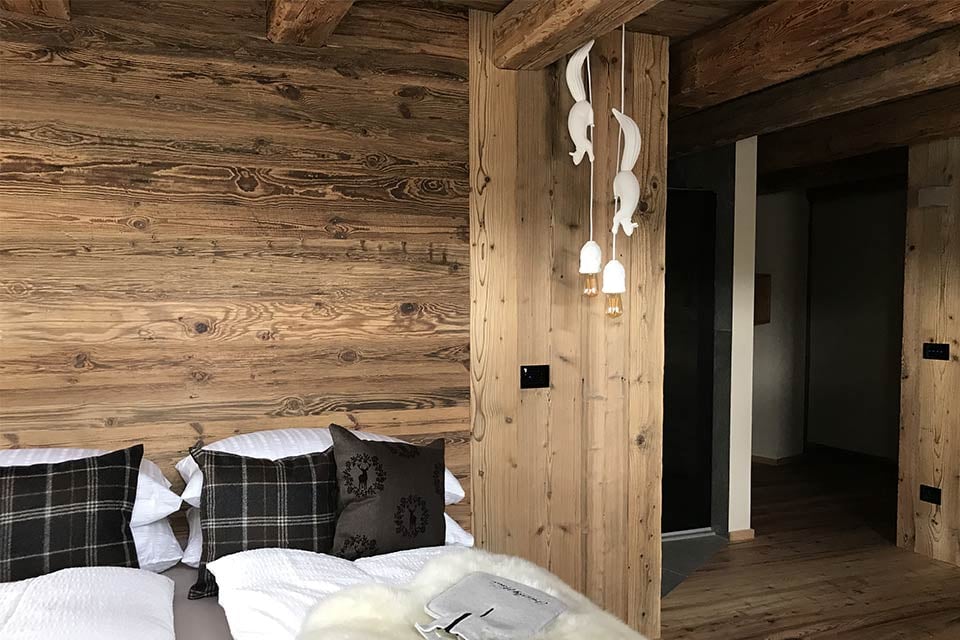 Sherwood e Robin
7. Select creative design solutions
To complete your project with style, rely on the decorative potential of creative designer lamps.
Not just lighting solutions but real decorative elements of great visual appeal, ideal for giving an additional note of aesthetics to the lighting design you're dealing with.
To combine functional lighting and original style, you could select appliqués in matte white ceramic and double block satin glass or single block satin glass. These solutions will be able to give the environment a new look and outline a bold mood.
If you prefer to opt for other types of lamps, we advise you to choose suspensions with lampshades in linen and white cotton with matte white ceramic accessories.
Another ideal solution for creating a unique atmosphere could be one or more floor lamps in white technopolymer . In addition to introducing functional lighting points to the lighting context, these solutions will make the whole environment more welcoming and intimate.
If you want to introduce focal points by focusing on other types of lamps, you could opt for suspensions in matte white ceramic, with a bucolic and vintage flavour.
If the client wants decorative lighting with a considerable stage presence, choose appliqués in matte ceramic with an evocative character, with decorations in low relief on the surface; notable entertainment and visual impact in a single lighting design solution.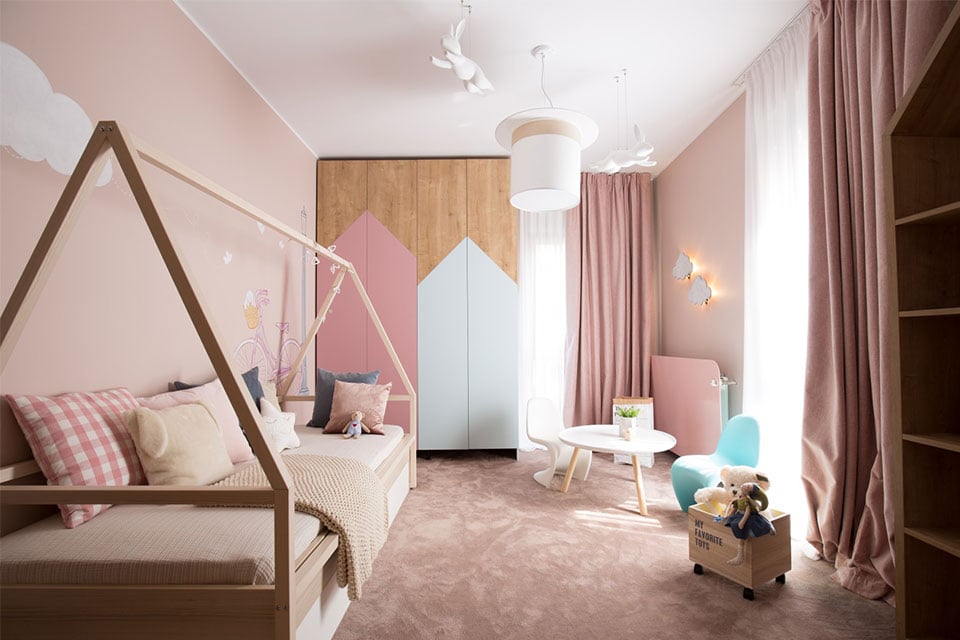 Wow
Playing with light will help you improve your lighting project
In this article, we have shown you how to play with light in your project and get a final result with a great visual and perceptive impact, opting for different light intensities, integrating the use of various types of lamps and selecting unusual and captivating design models.
All you have to do is follow our advice to create the atmosphere that your client has always wanted for their location.
For more information, support and assistance in choosing the right lamps for your project, do not hesitate to contact us at this link. We are at your complete disposal.