If you are designing an accommodation facility, you will be interested to know that in terms of atmosphere and efficient accommodation, light plays a decisive role.
Decorative hotel lighting serves as a calling card, as it is the primary style statement presented to guests and visitors.
The perceptive impression of the rooms, the hotel's climate and in general, the degree of hospitality depend on it.
For this reason, it is important to take care of every step of the lighting design project for the hotel you're working on.
In this regard, we have decided to draw up a small guide with some practical tips for creating a composition with great aesthetic and technical depth.


5 tips on how to illuminate a hotel lobby to the fullest
To immediately instil a sensation of hospitality and at the same time make the lobby functional and accommodating, we recommend following these 5 style and design suggestions:


Now let's look at each point.
1. Evaluate the furniture concept for the lobby
To start on the right foot, you should first evaluate the furniture concept specifically designed for the lobby. It is important to give a sense of aesthetic continuity to this environment, so this first step plays a decisive role in the entire project.
In fact, in this way, you will immediately be able to identify which styles and types of lamps (industrial style solutions or modern ones, etc.) you can use to enrich the scenario.
2. Consider the location's spaces
Considering the entrance spaces is important for the placement of each lamp, but not only. This way, you will also know how many solutions will be needed to illuminate the lobby.
Your main goal should be to create a pleasant and warm atmosphere, so exceeding or lacking in lighting could affect guests' perception.
3. Include the main lighting levels
In every self-respecting lighting design project, the main lighting levels are always included with the ultimate aim of guaranteeing functional brightness, as well as filling the entire environment with a new light. In particular:
Lighting designed to instil a general atmosphere of ease and tranquillity is usually done with the use of suspension lamps, large chandeliers or ceiling lights.
Floor and table lamps are ideal for ensuring freedom of movement, fluidity and excellent visibility. They can be placed along passage areas or on desks and tables Standard lamps can also be placed in a lounge area next to sofas and armchairs.
Accent lighting is used to highlight architectural details, decorative details or original furnishing elements. In general, for this purpose, adjustable spotlights or designer wall lamps are often used.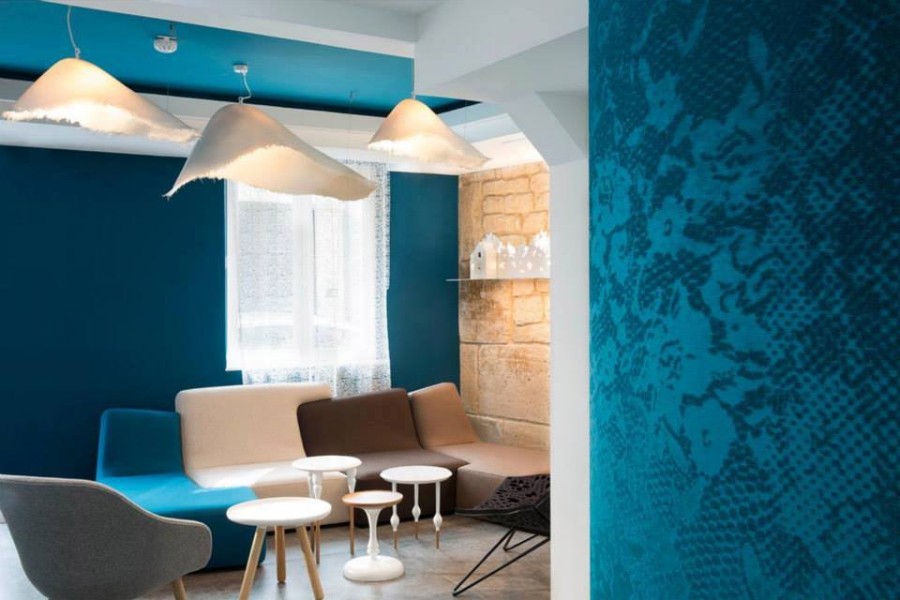 Moby Dick
4. Choose which colour temperature is best suited to the context
The intensity of the light affects the general perception of the lobby's mood; for this reason, it is appropriate to choose light sources that are suitable for the context.
Does your client want their guests to enjoy an intimate and comfortable atmosphere from the start? Then opt for sources of warm light. Alternatively, if you want to instil a stimulating and energetic climate, choose sources of cold light.
5. Opt for creative designer lamps
In a decorative lighting project for hotels, it is essential to express the style and ensure that the entire lighting design complex can communicate, leaving a great impression. Therefore, we advise you to opt for creative designer lamps and combine them.
The key to the success of your project lies in knowing how to create a composition in which the character of each lamp can bring added aesthetic value.
How to illuminate a hotel lobby with Karman lamps
Karman lamps fully express the essence of creative design and functional lighting. They always show an unmistakable aesthetic side and guarantee sufficient brightness suitable for any space.
Are you still wondering "how to illuminate a hotel lobby with the right design solutions?" Below, we'll show you the most suitable lamps, according to Karman:
Black out;
Déjà-Vu;
Ginger;
Le Trulle;
Moby Dick;
Norma M;
Notredame;
Plancton;
Sisma.
Let's study the characteristics of each lamp more closely.
Black out: versatility and elegance
Elegant, sophisticated and versatile: Black out is one of Matteo Ugolini's suspensions that lends itself to modern and minimal concepts.
This white fibreglass structure always offers different and surprising magic, as well as directional brightness. It is perfect for leaving a first style mark on a hotel lobby.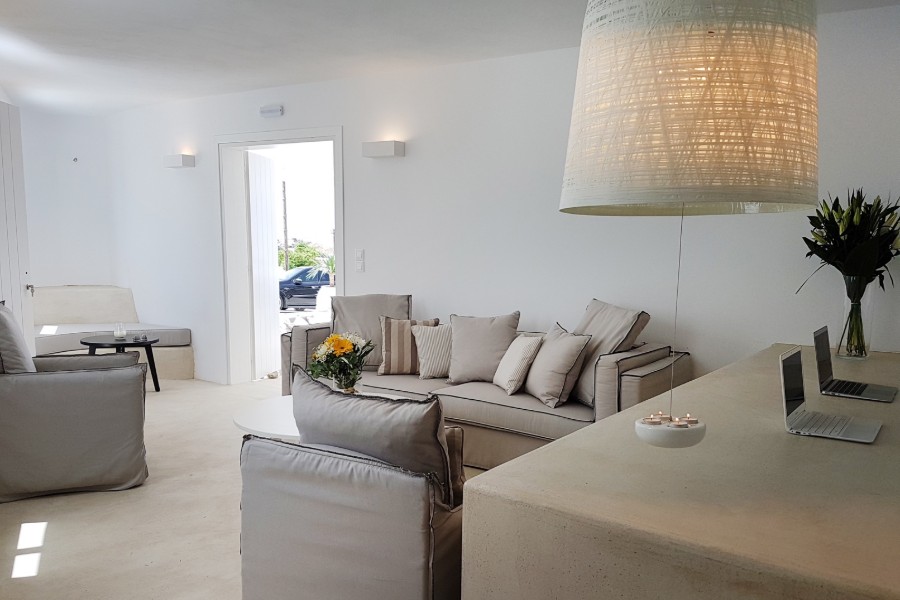 Black-out
The high visual appeal of Déjà-Vu
A lamp with adequate illumination and high visual appeal, both individually and in composition: we are talking about Déjà-Vu, another great creation by Matteo Ugolini.
The curves of the arms find harmony in the space, creating a curved, choreographic design. The white linen lampshades allow the light to filter through dimly and softly, thus ensuring diffused and soft lighting throughout the whole environment.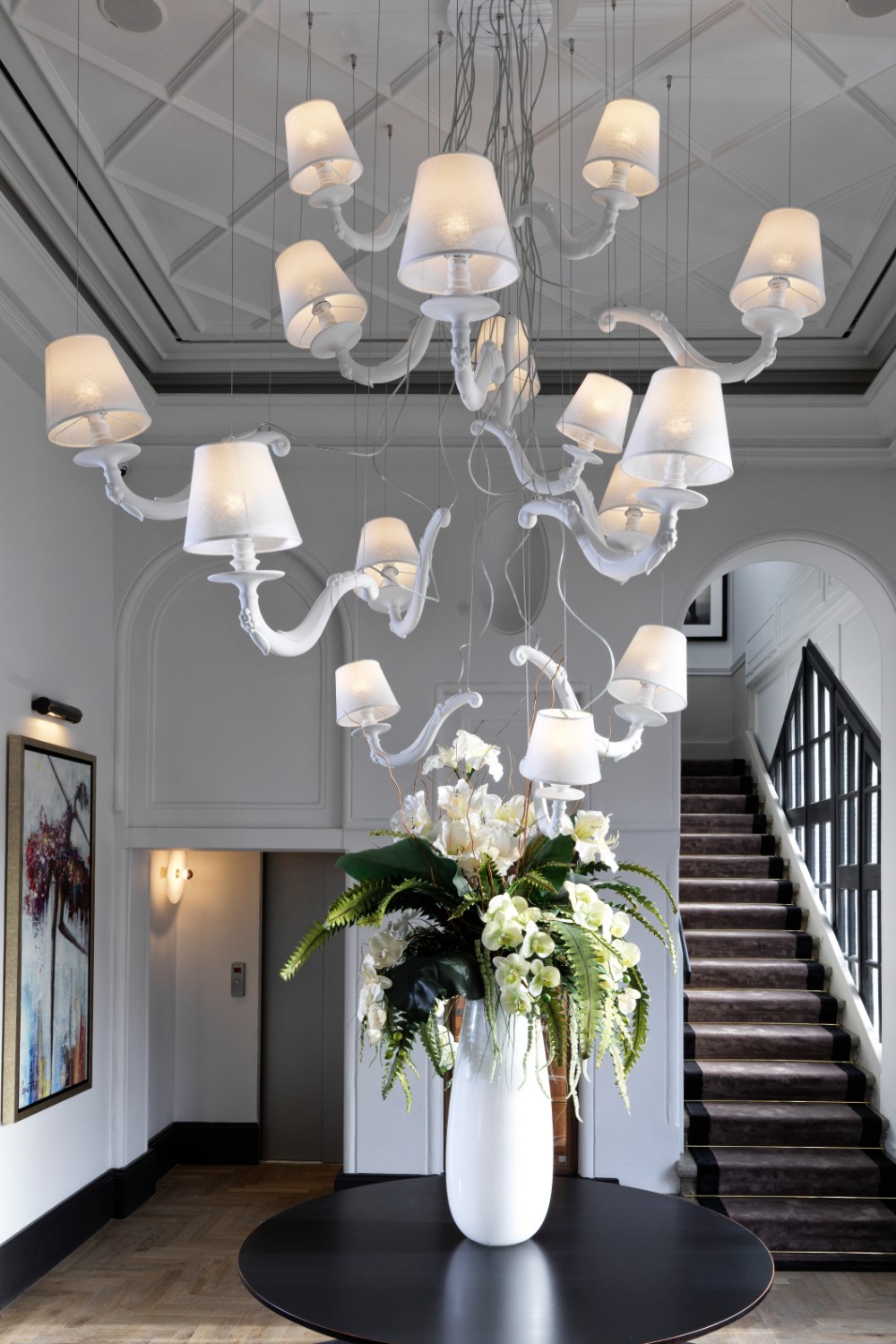 Déjà-Vu
Ginger: the magic of glass
Ginger combines luminosity and transparent coated glass (available in smoky or straw colour) in a fascinating combination. In addition to giving the lobby essential focal points of light, Ginger covers the whole environment with an intimate and rarefied, almost fairy-tale atmosphere.
The ripples of the glass seem to give shape to the light, a material that is as abstract as it is concrete thanks to the power of this lamp.
Ginger bears the unmistakable signature of Edmondo Testaguzza and presents great adaptability both in technical and aesthetic terms. In fact, it is ideal for any interior design concept, from vintage to retro chic.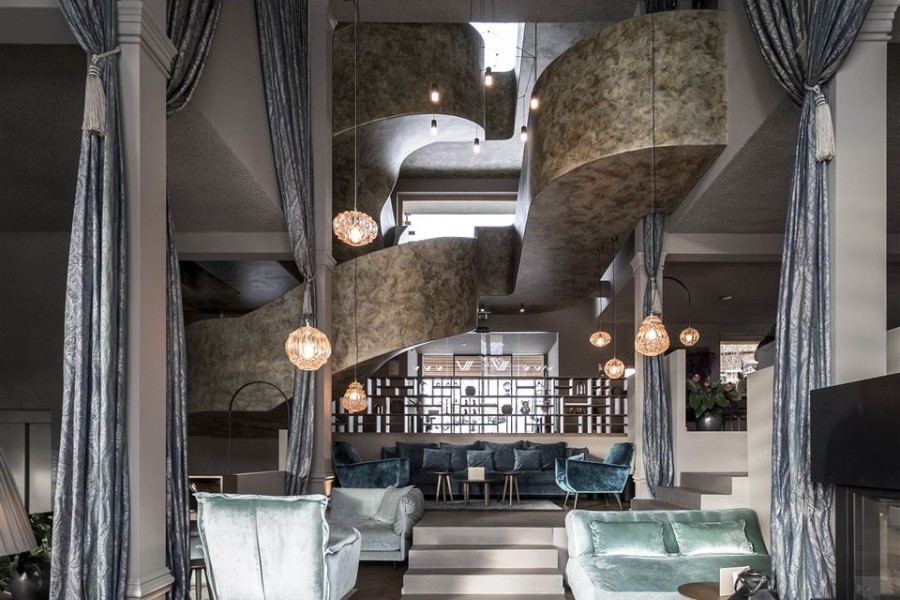 Ginger
Le Trulle: sobriety and evocative character
Another creation by Edmondo Testaguzza is Le Trulle, a suspension lamp with a sober and elegant character, but powerfully evocative.
The natural ceramic structure now takes on rounded shapes, more elongated, always curved, and supported by the sinuous line of the white metal wire diffuser.
These lamps float free in the air, illuminating the lobby clearly and uniformly.
Once again, functionality meets style and is not separated from it.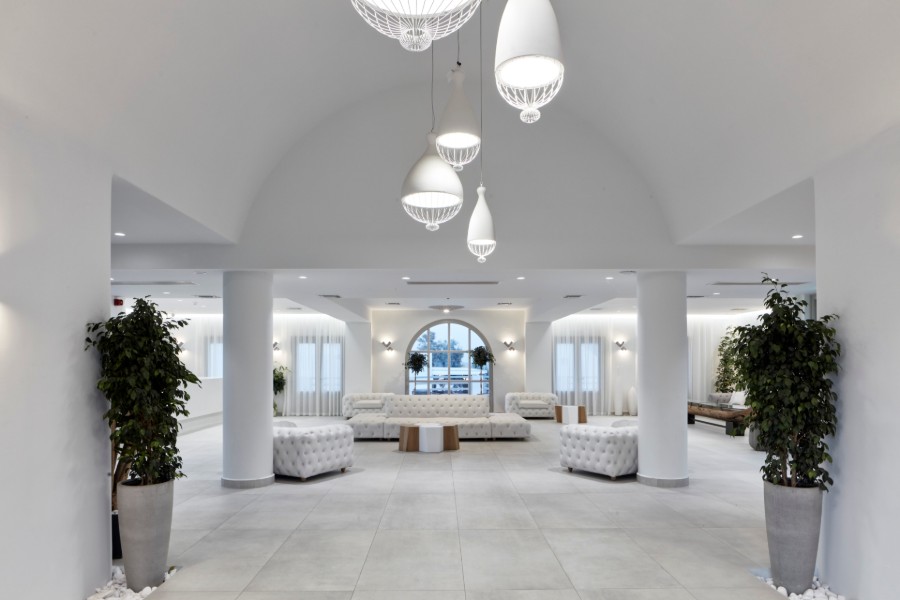 Le Trulle
Moby Dick and the lightness of fibreglass
The curves seem to find full expression in white fibreglass, a material that entirely constitutes Moby Dick: a suspension lamp designed by Matteo Ugolini.
As impressive as it is light and graceful, Moby Dick is a declaration of style and functionality par excellence. Sophisticated and with minimal taste, it always guarantees diffused and intense lighting.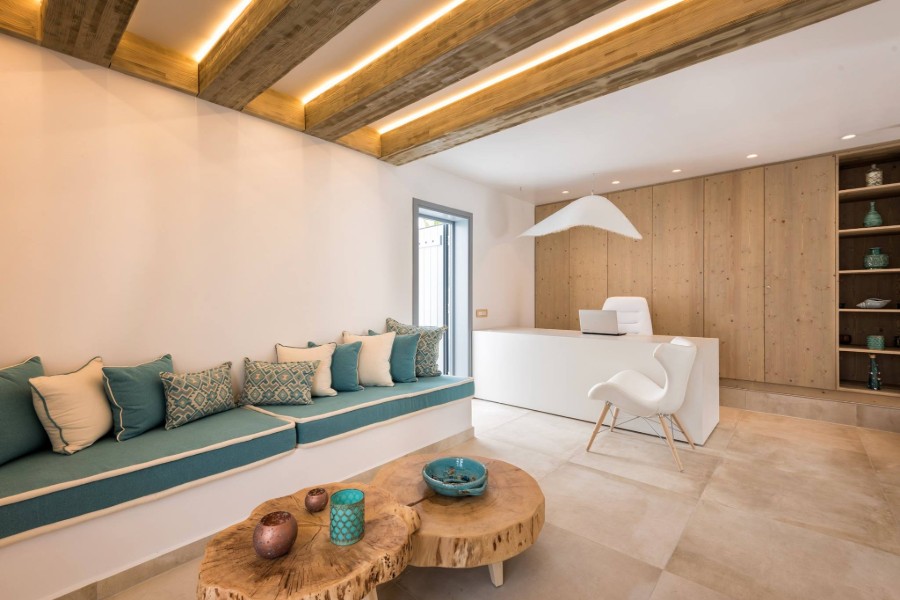 Moby Dick
The bold design of Norma M
Try to imagine a pretty bedside lamp soaring in the air and dancing throughout the room. Unusual, bold, original: this is Norma M, a lighting design solution designed by Edmondo Testaguzza.
Whether installed in a composition or individually, this lamp always fascinates the observer, that's why it is perfect for illuminating the lobby. It has a small format with a large luminous capacity because of the white linen diffuser.


Norma M
The Gothic-inspired geometries of Notredame
Notredame greatly adapts to the most modern interior design contexts and has a remarkable aesthetic presence of Gothic inspiration.
That's right, the articulated design of this lamp echoes the geometries of the antique rose windows of Notredame, the cathedral that gives its name to the present creation by Luca De Bona and Dario De Meo.
Sharp lines that culminate in the heart of pure and intense light, which radiates in space and illuminates it in a suffused and homogeneous way.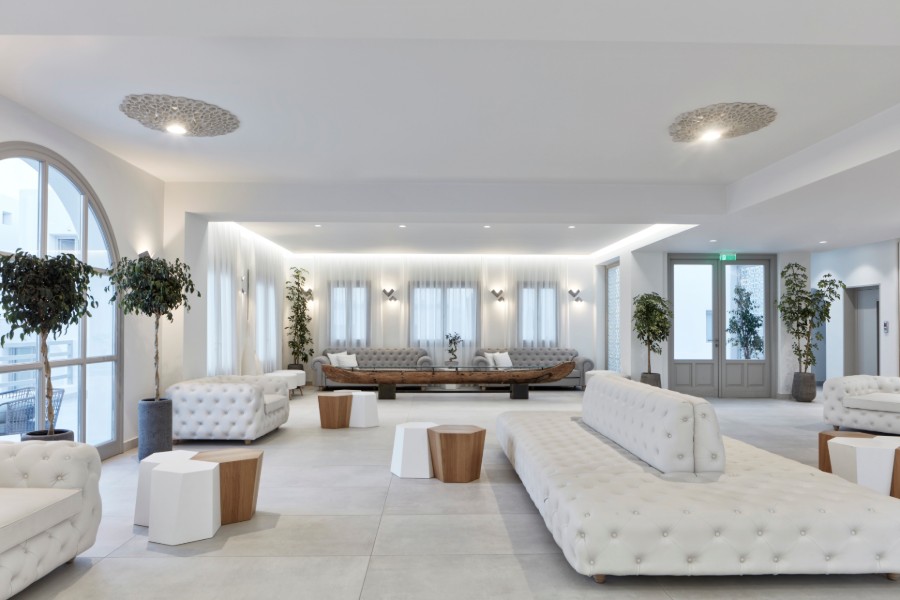 Notredame
Plancton: fibreglass as a minimal symbol
With Plancton white fibreglass takes on a semi-spherical shape: simple, essential, a true manifesto of minimal taste that is certainly well appreciated in interior lighting design projects for hotels.
Another creation by Matteo Ugolini, with an unmistakable aesthetic character and able to fit in with grace in varied contexts. Directional lighting and essential style: an ideal synthesis.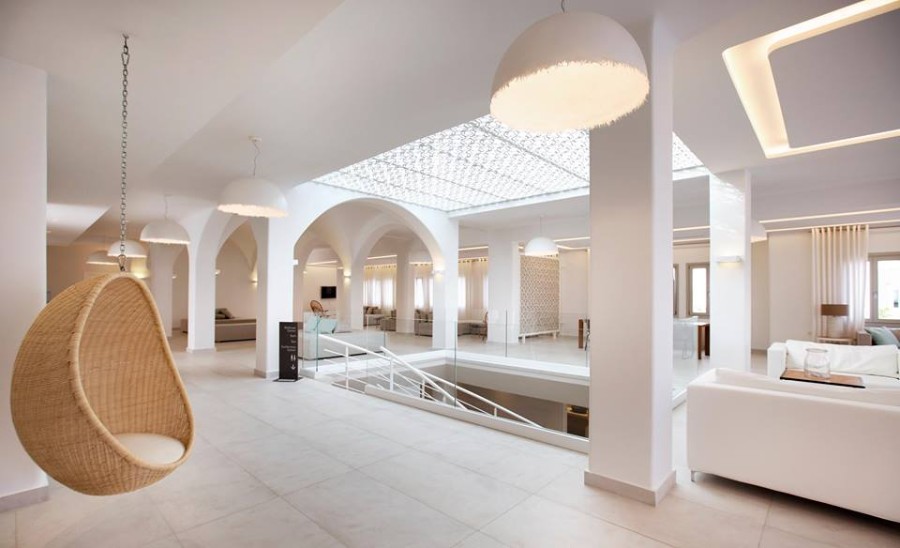 Plancton
The subtle and decisive profile of Sisma
It is impossible not to notice the subtle and decisive profile of Sisma. This time Matteo Ugolini gives us a suspension lamp with a metal rod structure in the centre of which there are three light bulbs, to be placed according to one's taste.
Diffuse lighting, linear design and decisive trait: aesthetics and functionality combined in a single solution of great technical and stylistic content.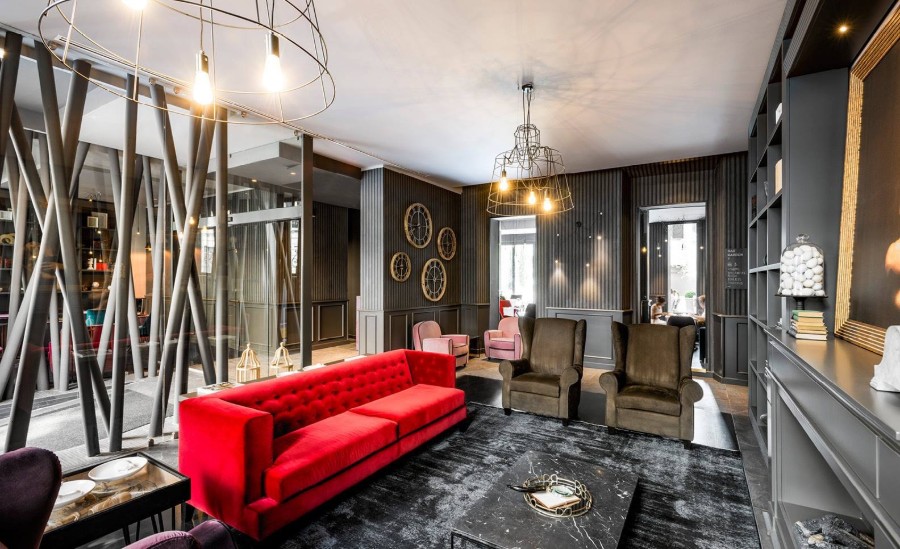 Sisma
How to illuminate a hotel lobby and give life to each room
In this article, we have given you all the information you need to know about illuminating a hotel lobby effectively.
Make sure that style and functionality come together in a winning combination. Follow our advice and choose the Karman lamps that best suit your customer's needs.
You will obtain a satisfactory result with a great visual impact for your client and their guests.



For more information, support and assistance in choosing the right models of lamps for the hotel or accommodation you are designing, do not hesitate to contact us at this link. We are at your complete disposal.