Behind every interior design that moves us is always a high-quality job, a project that is done step by step. For this project to be successful, the interior designer must know the most appropriate phases, from conception to implementation.
The most important part of a good project is the first phase—its conception. You show your client how you intend to process their wishes, to establish a mutual understanding that will facilitate your move to the project's next phase.
The steps you must follow as an interior designer to perfectly set up your project are the following:
Briefing. This is an opportunity for you to relate to your client and cultivate customer loyalty; this phase aims to find as much information as possible to schematize the idea for the project and ensure that the client relies on your guidance to realize their idea.
Inspection. You will then photograph and evaluate the spaces available, taking note of all the systems, from electrical to sanitary ware; in addition, you will evaluate the orientation of sunlight to distribute the spaces more functionally.
Initial drafts. These are developed based on the inspirations you had following the first two phases; you are going to build a "moodboard", or the direction you want to give to the project.
Definition of the project. This phase follows the client's approval of your drafts; this is where the quality of your project emerges and how feasible it is.
Choice of materials. You will rely on your trusted suppliers to optimally realize your project. You must be absolutely sure of the quality your suppliers offer; if you do not have a trusted company, get advice from those who have already successfully completed a project. Even if the cost is a bit high, it is better to focus on high-quality materials rather than save money and have poorer quality.
Schedule the work. You should precisely define all the deadlines of the various stages of construction, from the delivery of materials to the installation of the systems and the laying of floors. All the various stages of the construction process should be defined before the actual work begins.
Realize the project. This is when your project comes to life. At this stage, you can feel relatively comfortable, even if something unexpected is always around the corner. For this reason, you should always be present during the work to make sure that everything goes according to plan, and to be able to intervene promptly to solve unexpected events optimally.
In short, these phases are useful for presenting and implementing your project carefully. By following these steps, you won't leaving anything to chance, and you have the full trust of your client and a precise guideline to follow for each design phase.
How to present the project to your client
During the journey that leads to your project's realization, you have to do something fundamental, namely, a presentation.
Designers often ask themselves the best way to present their project.
To answer this question, we can use 3 fundamental tools:
Concept Board
It is a collage in which the designer uses images or samples of fabric and materials to arouse the client's emotions.
You can decide which images or samples to use to create your concept board, depending on your project's nature.
To save time, you can create your concept board digitally, through special presentation programs that you can easily find online.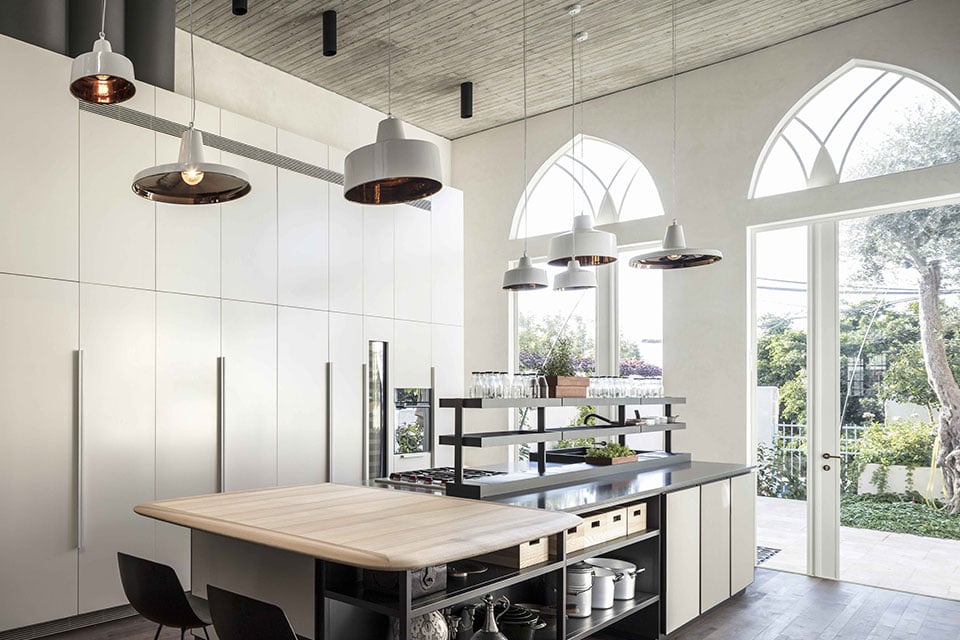 Gangster
Sketch
These are merely classic "sketches" you can use to make your project's drafts quickly and conveniently.
"Manual design" is simply a matter of drawing the basic lines of your initial idea on paper and making some photocopies to try out various materials and color solutions.
The advantage of this technique is using one's hands: the manual movement that transforms the idea into a drawing is a creative act that no software can ever replace. It will give your project that extra touch thanks to the direct expression of your creativity.
Subsequently, if necessary, you can move on to defining the details and the transposition of your drawings on the various platforms for the 2D or 3D format.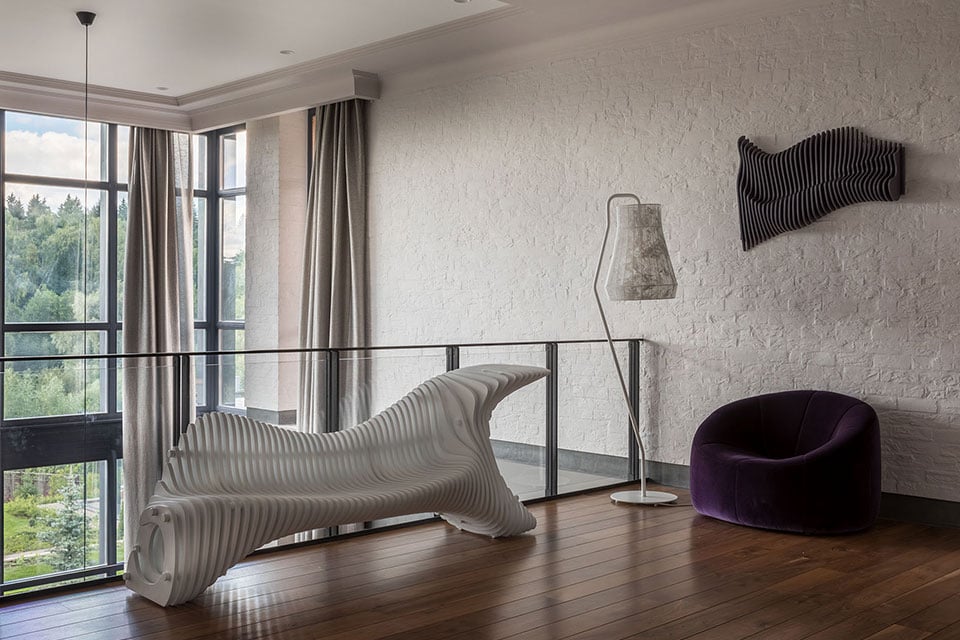 Atelier
Modeling Visualization
As just mentioned, your project can be transported or idealized with the appropriate software, which can give you increasingly precise and realistic results from the point of view of modeling and visualization.
For example, you can present your project through a Concept board and a Modeling visualization; or with a Sketch and a Modeling Visualization. Nevertheless, nobody is stopping you from delivering your presentation using all 3 methods.
However, we recommend using every presentation method wisely: depending on the area you want to present, evaluate where the use of Concept boards or simple Sketches may be sufficient and where, instead, it will be necessary to resort to Modeling Visualization.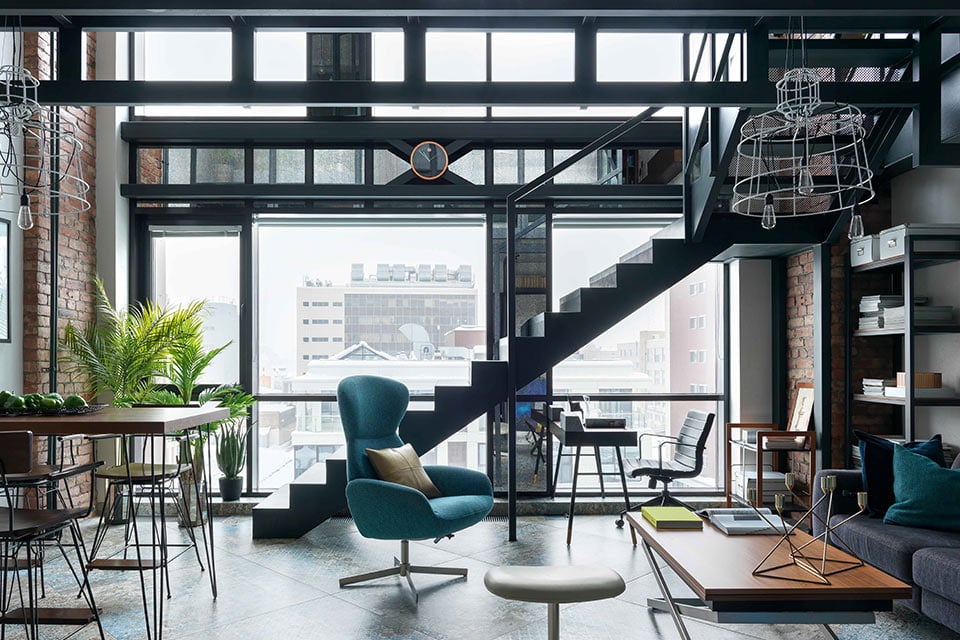 Sisma
4 formats useful for the presentation of your interior design project
In the previous paragraph, we saw some tools that can be useful for you interior design project's presentation.
Now let's take a look at the most suitable formats for the presentation's final stage, that is, the ones your client will receive and through which he will evaluate the result.
The choice of presentation formats should not be taken lightly because an incorrect format will give the client a distorted view of the entire project, affecting their decision to continue or not with the implementation.
Let's take a look at the formats suitable for the various stages of your interior design project presentation, clarifying the most common doubts.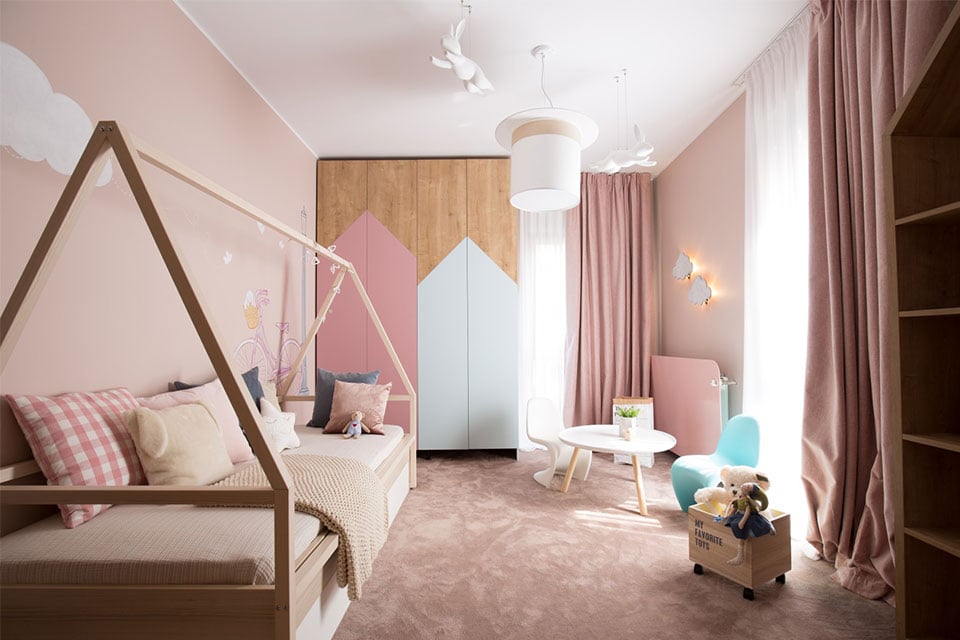 Wow
2D/3D
Projects are usually presented in A3 format without taking into account a fundamental aspect: the truthful representation of spaces is lacking, as elements such as depth and height are missing to make the idea of the project clear.
Therefore, a 2D presentation gives the project the truthfulness that the A3 lacks, that is, the relief, to really show the spaces with the measures agreed on with the client.
For the same purpose, but in an even more realistic way, you can use 3D to see the state of the environments in detail.
The 3D format shows the detailed implementation of the various measurements in the space, and you can make changes if they are not functional, which is not possible with the A3 format.
The layout must be well taken care of from an architectural point of view, and it would be advisable to use a separate page in the presentation to show the positioning of the lights, as even a simple cabinet could take away light from the environment.
In this way, you and your client will be able to understand if you need to insert new light points in the post-construction phase.
If the house or any other property in your project is undergoing renovation, a more detailed presentation will be required. You can use a tool such as the Concept board, for example, to show all the materials, the wall color and the room details.
This is especially true concerning the windows' arrangement, as they could be adapted and standardized to the style you want to propose to your client.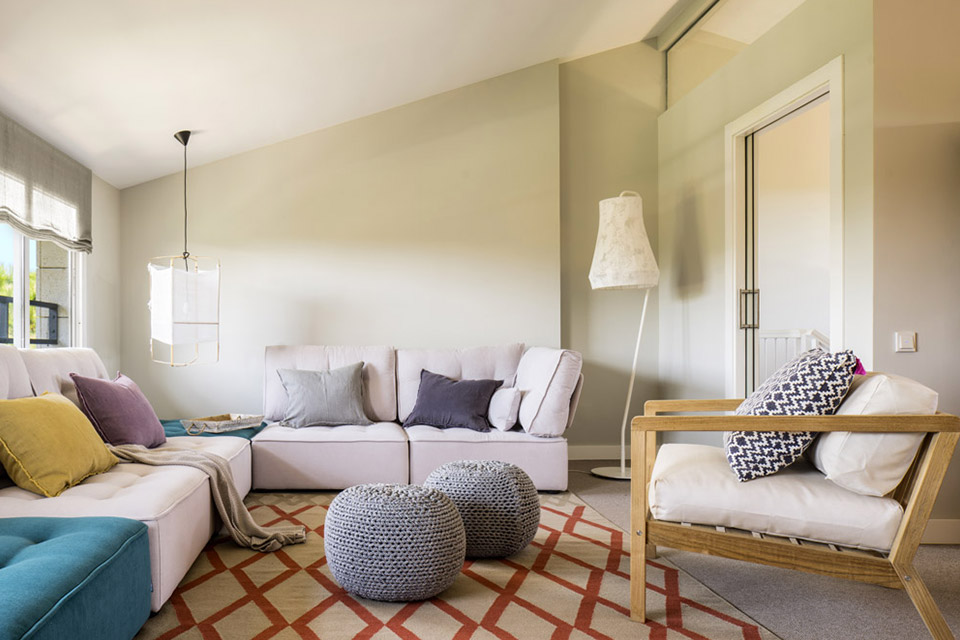 Atelier
PDF file
The PDF format is handy, especially for creating a report in which you will describe the ideational path you have undertaken based on your client's wishes, which led you to realizing the project you are presenting.
A recommendation that is always valid is to attach a floor plan or some sketch of your ideas to the PDF file, to share the reasons for your stylistic choices with your client.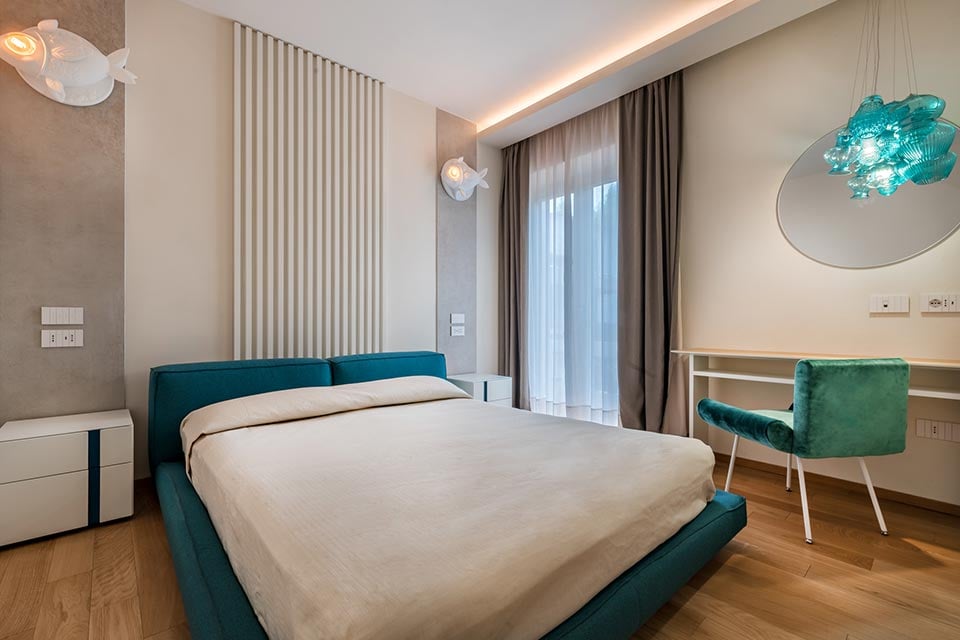 Aprile and Ceraunavolta
Video format
By using increasingly advanced technology in this sector, you can find programs to create animated videos that will allow you and your client to review the project from different angles.
For this purpose, you can use programs such as iMovie on IOS or Movie Maker on Windows, and you can export the presentation to smartphones and tablets in MP4 format so that it can be viewed on any device.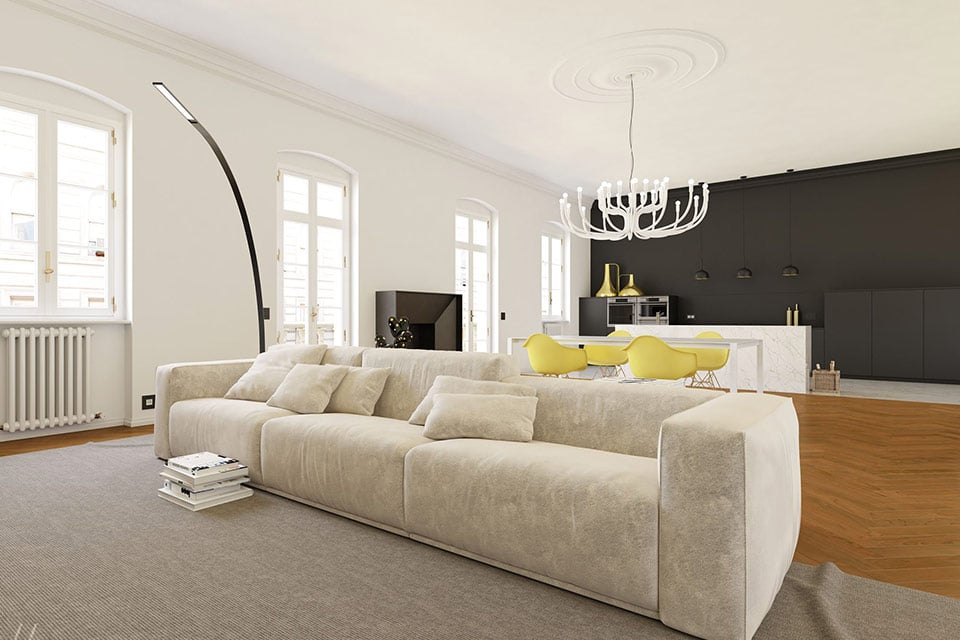 Snoob
CAD formats
In dealing with design, we cannot fail to mention the giant of assisted design or CAD. There are many CAD extension formats, but we will mention only those that we consider most useful for the presentation.
Let's start by presenting DWG files: a database containing 2D/3D projects, maps, photos, and geometric data created with AutoCAD and other design software.
As for standard 3D images, we have the OBJ format, which can be exported and opened by various 3D image editing programs.
This format contains a three-dimensional object that includes 3D coordinates, texture maps, polygonal faces, and other information about the objects.
For vector graphic files, we have the SVG format.
Vector graphics describe the image through a set of geometric figures that define points, lines, curves, and polygons to which colors and even shades can be attributed.
With the vector image, you can resize any graphic element the way you want without losing image quality.
As a result, the image can be reproduced on different types of supports, such as print, video, plotter, mobile phones, tablets, and so on, remaining loyal to the highest quality that each support can offer.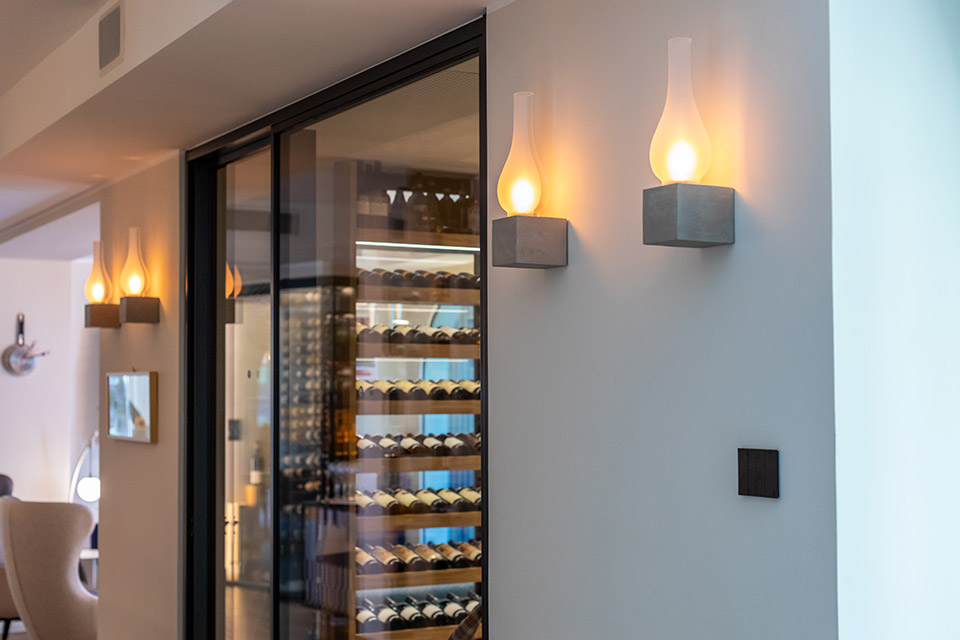 Amarcord
Some final useful tips for your interior design project's presentation
We have seen the fundamental steps for successfully creating and presenting an interior design project, and we have seen the most suitable software and formats for this purpose.
Let's take a look at some final tips useful for creating the perfect presentation.
In the cognitive phase, when you are dealing with the client for the first time, you could create brochures illustrating your work using A4-sized leaflets or an A3-sized leaflet that forms a single flat image when fully opened.
Remember that print quality is essential when presenting your projects' portfolio—if you want to present them in paper format—and in your project's graphic presentation. For this purpose, printing on photographic paper is optimal.
Regarding the presentation's length, even if it has no page limits, the project must never be so long that it is boring.
However, what must never be missing is a final comparison floor plan, which allows the client to be able to make a visual comparison of the environments between the initial state and the final result of your project's realization.
For more information, support, and assistance in choosing the right lamp models for your decorative lighting project, do not hesitate to contact us at this link. We are at your complete disposal.