Nilo is one of the new lamps from the 2020 Karman collection. Again this year the Marche-based company has presented a series of innovative proposals whose technical-aesthetic qualities have been conceived and designed according to a new creed: free your style.
Moved by this mantra, Karman designers have allowed themselves to be carried away by inspiration, immersing themselves in a new creative process that has given, as always, extraordinary results.
Like all Karman lamps, Nilo is the result of careful stylistic research, aimed at instilling evocative sensations and stimulating impactful visual perceptions, emotions that only experience and nature are able to evoke.
In this article, we will illustrate the aesthetic-functional characteristics of this outdoor lighting proposal, with some installation tips.
Nilo by Karman: the design that recalls the beauty of nature
With the creation of Nilo, Matteo Ugolini managed to convey all the pathos and genuineness of nature, of its simple and pure beauty.
While everything around us relentlessly follows the motion of the "continuous flow", of the "panta rei", Nilo seems to remain immobile in time and space, tinging the environment that hosts it with warm and soft light.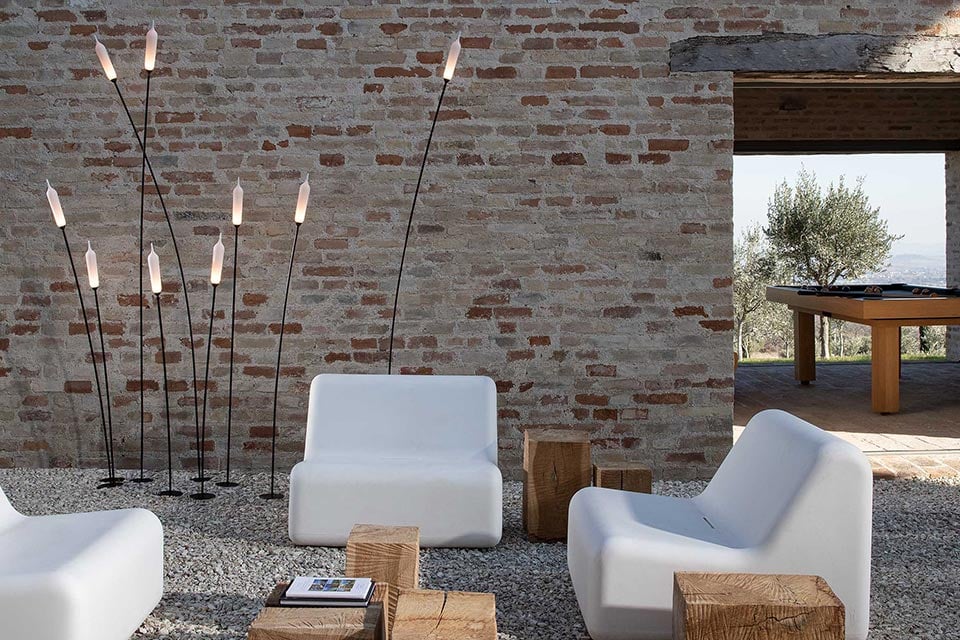 The design of this lamp recalls the silhouette of river reeds, light and graceful plants with a slender silhouette, but with a renewed decorative character, given by the use of performing materials and above all by the skilful use of light.
In fact, Nilo by Karman has a flexible aluminum structure with a matte white resin diffuser on top: an elegant and functional light source.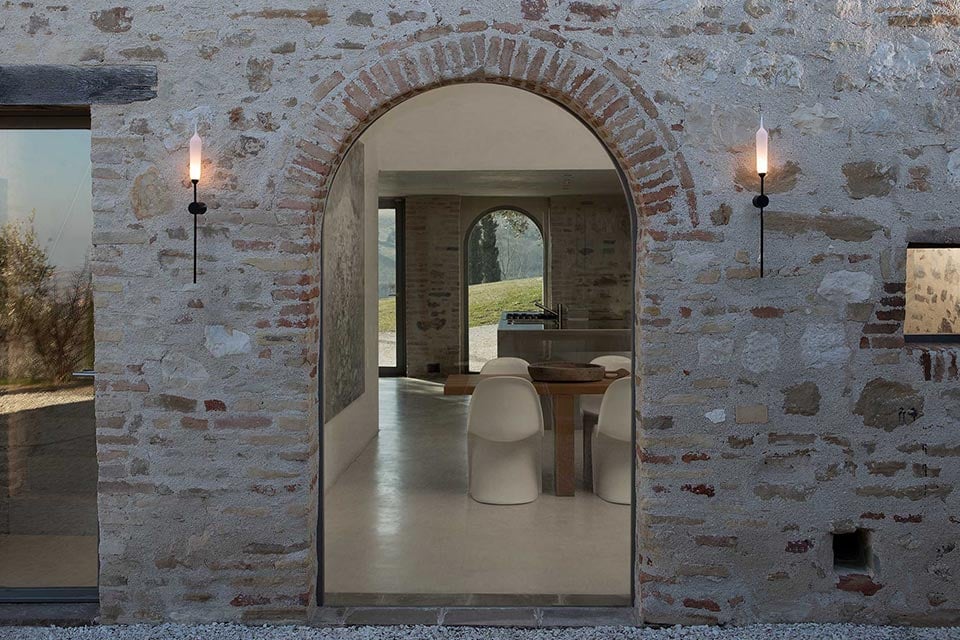 Available in wall and floor versions: in every solution Nilo is ideal for guaranteeing decorative and functional lighting in outdoor locations of hotels and accommodation facilities, private homes, clubs and restaurants.
Nilo is perfect for enriching any scenario.
Try imagining it in a well-kept garden next to trees and plants, outside a luxury villa positioned along the banks of a small stream or an artificial lake, or even near the swimming pool.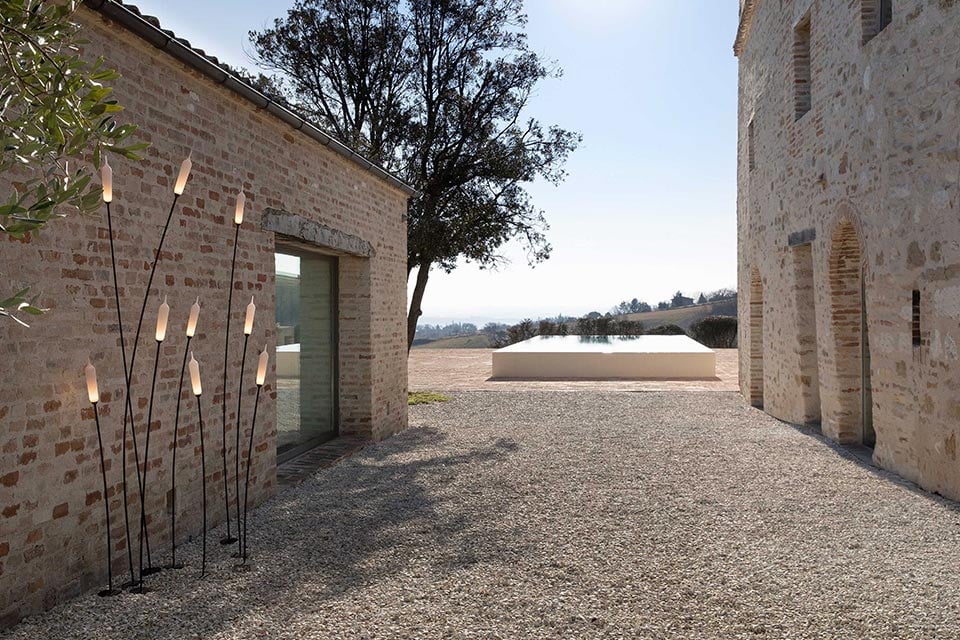 Choose the innate grace and lightness of Nilo by Karman for your lighting project
In this article, we have analyzed Nile's bold and evocative concept, describing its technical and stylistic details.
If you are dealing with an outdoor lighting project, choose the Nilo model by Karman that best suits the client's requests.
Thanks to its luminous potential, its innate grace and lightness, in addition to illuminating outdoor spaces in the best way, it will act as a decorative element with a great aesthetic and visual effect.
For more information, support, and assistance choosing the right lamp models for your decorative lighting project, do not hesitate to contact us at this link. We are at your complete disposal.