Xana is one of the newest lighting proposals by Karman. In the 2021 collection, this lamp stands out from the others for its slim silhouette and strong lines. It's a floor lamp that lends itself perfectly to illuminating outdoor spaces and decorating any setting: from the patio to the living and dining areas, from the pool area to the veranda/porch, up to the most diverse green areas.
Each of these settings has different functional and stylistic needs that help you obtain a final result of great visual impact.
Xana by Karman is able to give this and much more to outdoor locations!
Next, we will illustrate its characteristics and how to position it to best highlight the details outside the structure of the room or house being designed.
Xana by Karman: the nymph of light that inhabits outdoor spaces
The lamp—designed by the designer Edmondo Testaguzza—has a particular name that refers to the water nymphs of the Asturian folklore: a Castilian land of ancient origins and fascinating customs.
Xana's body is light and minimal and its disc, which houses an LED light source at the bottom, recalls the features of a white water lily.
It's perfect for giving lighting and decorating various outdoor spaces, because it's impossible not to notice it!
In fact, thanks to its attachment to the ground or a stake at different heights it can be placed anywhere, and, in any position, it's able to give clear and homogeneous light, illuminating the surrounding areas.
Its aesthetic versatility and performance make it ideal for many different positions, such as: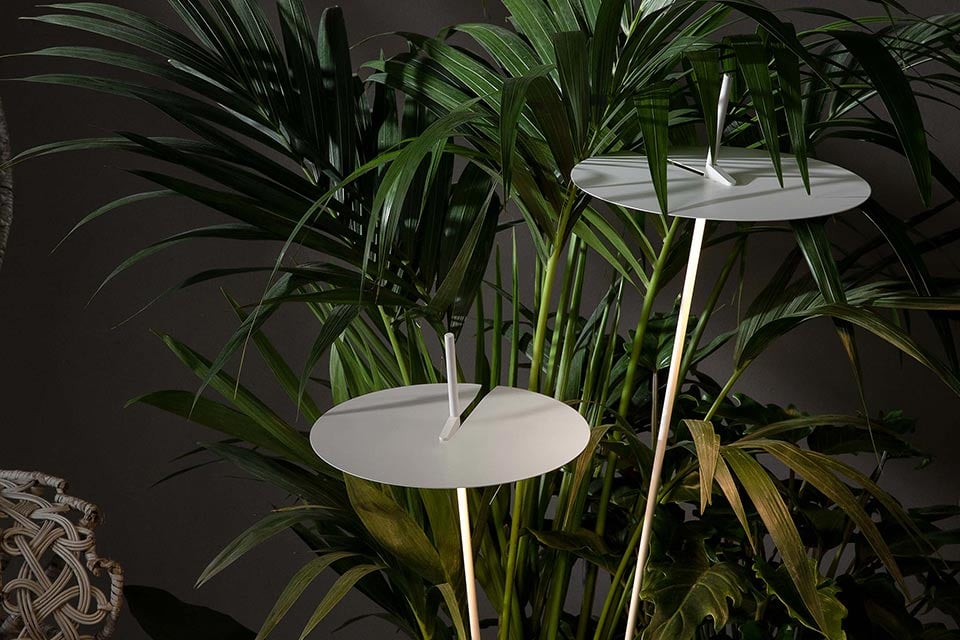 Xana
By the pool
To introduce both light points and decorative elements, Xana is perfect for illuminating the poolside.
Perhaps you can put it in a small flowerbed beside the pool area or in the lawn where the deck chairs and cocktail tables are located, or in the picnic area.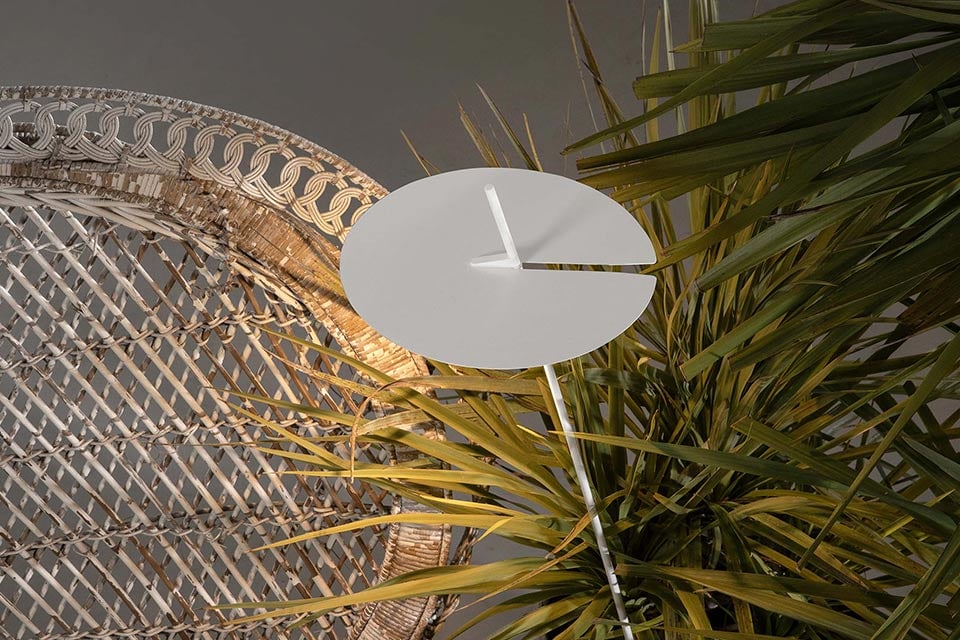 Xana
Along a path or trail
The transit areas outside require direct and uniform light to guide the observer along the way.
Again, Xana's lighting lends itself best as it introduces ad hoc focal points to illuminate paths and trails while also decorating them.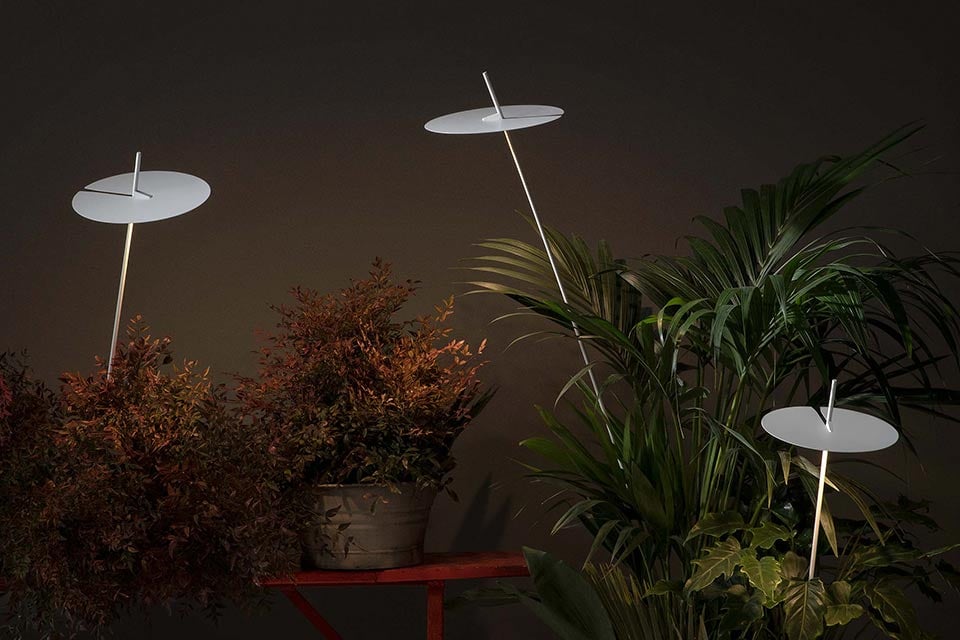 Xana
Among the greenery
Xana finds full expression outdoors, especially when placed among the greenery.
Positioning several Xana lamps inside a small hedge, next to a tree, or in a bush full of vitamin-colored flowers will create an original composition, and the design will blend harmoniously with nature.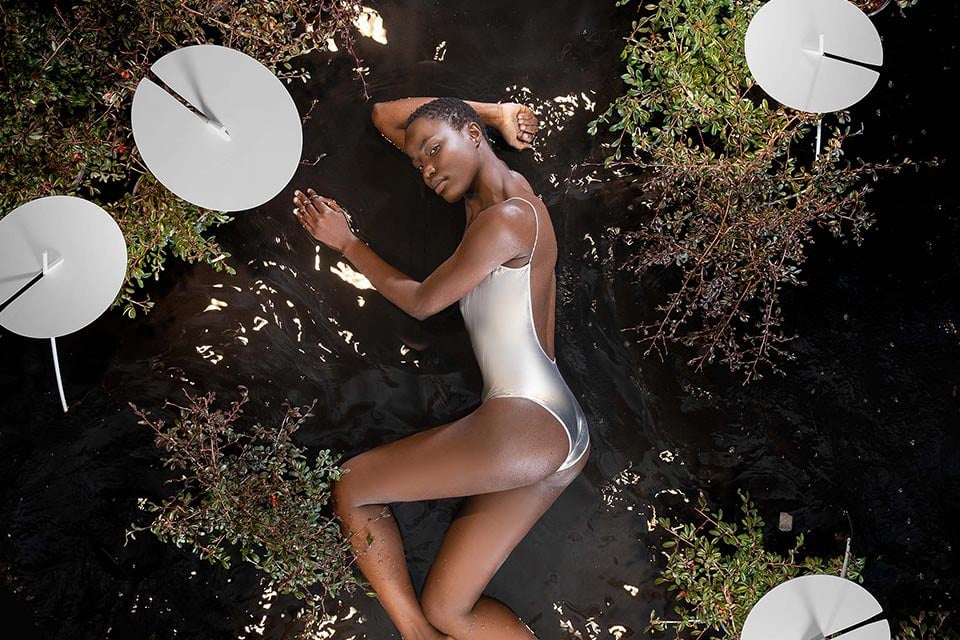 Xana
Next to a pergola or veranda
To warm up the outdoor atmosphere even more, you could place Xana outside a pergola or cozy veranda.
In addition to the internal lighting of these structures, it is also necessary to take care of the external lighting: this is why the floor lamp is ideal for this purpose.
Xana adds a touch of originality to the lighting context and completes the entire setting in an aesthetic and visual sense.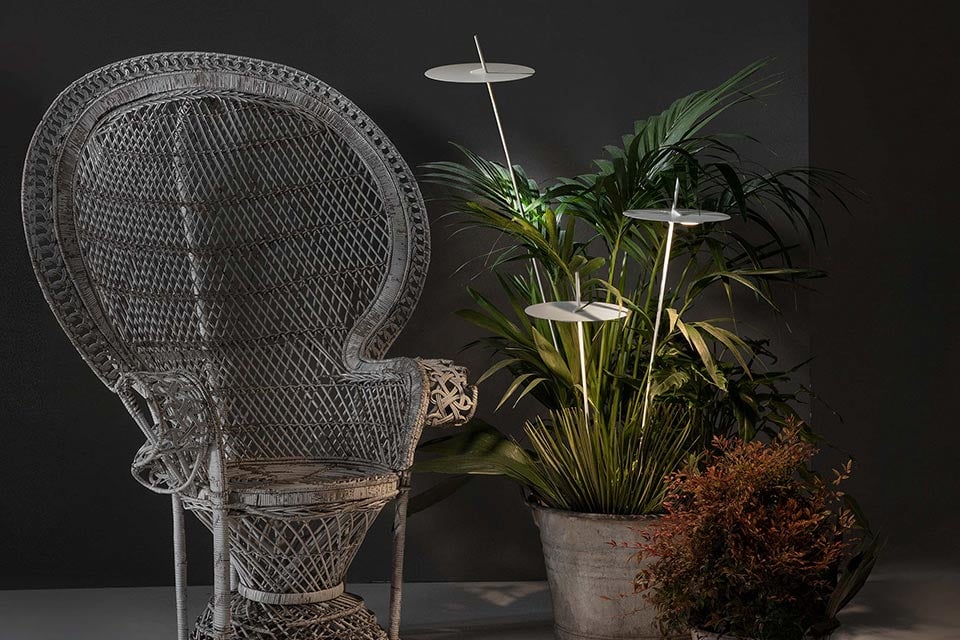 Xana
Why you should choose Xana by Karman as your outdoor lighting source
Xana, in its simplicity and sophistication, is able to give a new image to the most varied outdoor spaces.
Whether it is used in outdoor areas of restaurants and bars, hotels and accommodation facilities, or private homes, its versatility is beyond comparison, and no other solution is more suitable for outdoor lighting with a minimal and modern concept.
For more information, support, and assistance in the implementation of designer outdoor lighting projects and in choosing the most suitable solutions, do not hesitate to contact us at this link. We are at your complete disposal.