To carefully select the most suitable light sources for the lighting project that you have been commissioned to do, it is necessary to evaluate a series of key technical-aesthetic factors, which will determine the success of the entire design: whether it is used for private homes, accommodation and hotels, bars and restaurants, commercial spaces and shops.
First of all, it is necessary to know if the client wants an indoor and/or outdoor installation. This information will help you determine the types of lamps most suitable for each context. Secondly, it is crucial to know the client's functional needs.
In this sense, it is important to embrace the client's tastes and ideas to remain faithful to the furniture concept chosen for the location in question.
By this we mean the preferences of the client in terms of models and materials for lamps. In this way, you can create a composition characterized by the perfect combination of style and performance.
In this article, we will show you an overview of the ideal materials for the creation of designer light sources.
Materials for designer lamps: the 9 best solutions for a great technical-aesthetic result
Below, you will find a definitive guide of materials for designer lamps made specifically for the creation of lighting design solutions with great aesthetic and functional qualities:
Let's continue by analyzing the technical and aesthetic peculiarities of each material.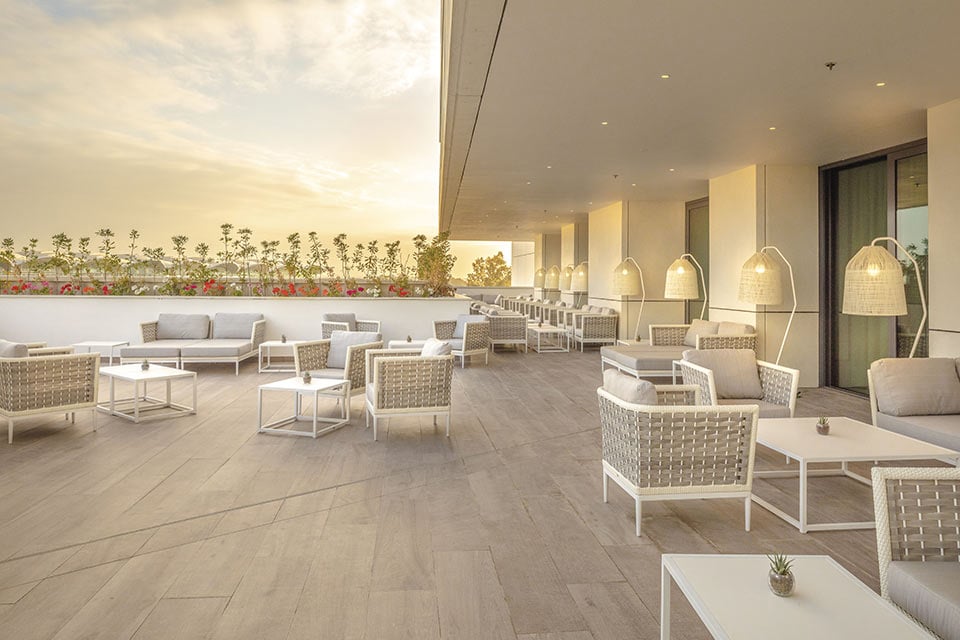 Atelier
1. Cement: concreteness and plasticity
Cement is one of the the few materials capable of conveying a sense of materiality and strength, while at the same time giving off an aura of solid lightness.
It is precisely this double identity that determines the extremely versatile nature of cement, undoubtedly one of the most appreciated and chosen materials for lamps for its dense, almost velvety surface, capable of making each piece unique.
2. Glass: luster and modernity
Glass is transparency that materializes in a tangible, light, refined material.
So graceful and elegant, this material is able to enhance the refractions of light in a kaleidoscope of glimmers and sparks capable of attracting your gaze and enchanting you.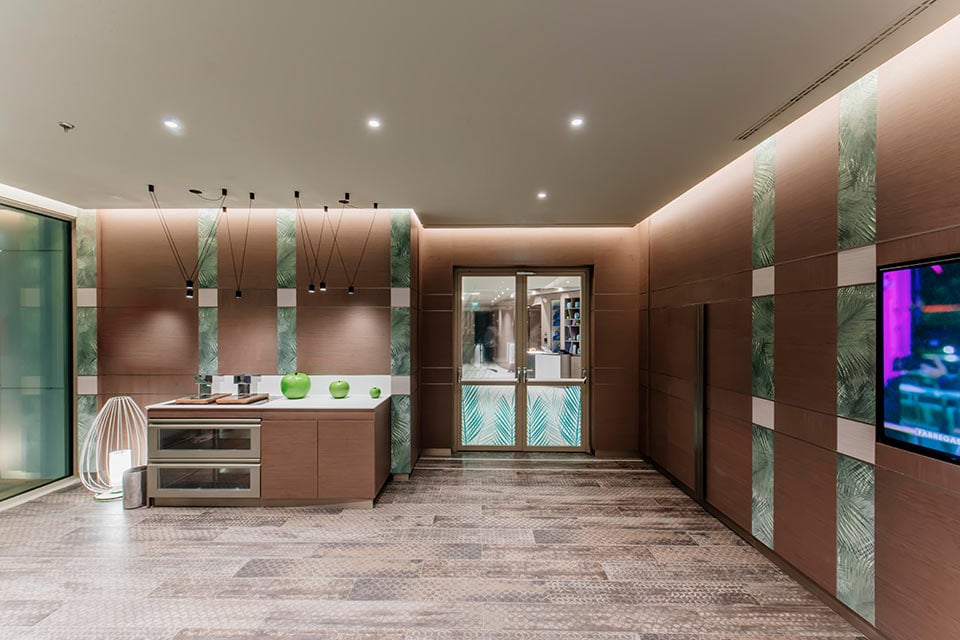 Cell
3. Ceramic: indisputable beauty in any finish
Ceramics, with its ancient and genuine charm, remain the emblem of origin and archetype. It never ceases to bewitch and surprise in any design solution.
With its unquestionable beauty, both in rough and satin finishes, ceramic is reaffirmed as the ideal material for the creation of designer luminous fixtures suitable for any scenario: from vintage to classic, from modern to eclectic.
4. Fiberglass: new linguistic forms
Fiberglass is an expression of plasticity, form, and creativity. For this reason, it is able to respond to every momentum and creative idea of the designers employed in the creation of lighting design solutions.
A material capable of coining new linguistic forms and innovative and always surprising stylistic expression methods.
For external compositions or elegant installations for internal furnishing contexts, you could choose floor lamps with a fiberglass thread lampshade.
Ideal and versatile in any location, similar models, which also act as decorative objects for the environment that they will occupy, will create a warm and welcoming atmosphere. The mesh with narrow and wide sections created by the fiberglass yarn weave, radiating with light, will give life to always different and fascinating luminous patterns.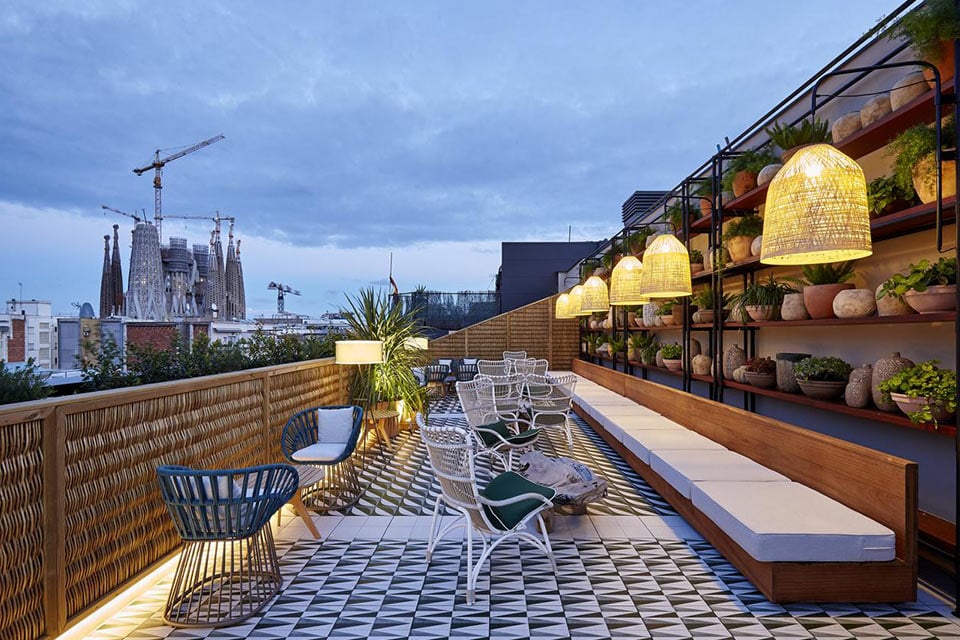 Atelier
5. Metal: malleability and sophisticated character
Strong, firm, solid: whether it is steel, aluminum or brass, metals are capable of giving solidity and resistance to the structure of each lamp.
A powerful structure, impossible to scratch, which was born thanks to the malleability of a material of high technical quality: made by folding, curving and perforating a very thin sheet.
Floor lamps with a steel rod structure, a concrete synthesis of these technical-aesthetic qualities, could be the perfect proposals to illuminate any location, be it external or internal, private or public.
A bright heart, in methacrylate or white linen, which lightens the hardness of the metal cage by standing with undisputed refinement.
Available in different colors and sizes, these light fixtures, with an agile and minimal design, give greater aesthetic appeal to the place they occupy, not to mention more homogeneous and well-distributed lighting, ideal for giving functional light points to the environment.
6. Fabrics: suggestive experimentation
The fabrics, thanks to their varied textures and their treatments, are able to "cage" the light but also allow the light to spread throughout the environment in a swirl of different fantasies and bold luminous choreography.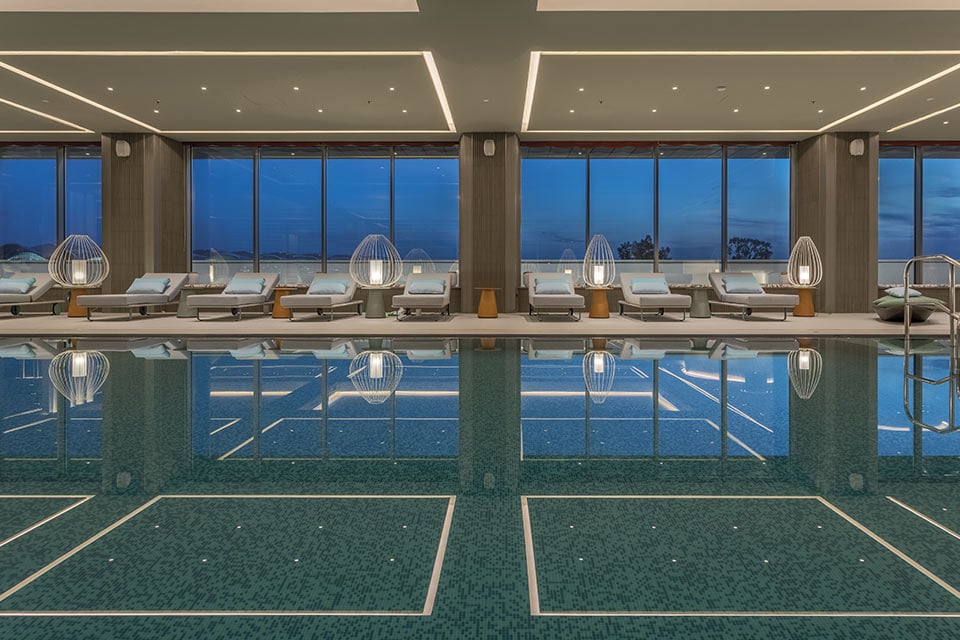 Cell
7. Stoneware: continuity of composition
High resistance to wear, atmospheric agents and continuity of composition. This is the technical profile of stoneware, a material used to make the lamp supports.
This material can also be "vitrified": a process that allows us to achieve a higher material yield.
8. Technopolymer
Flexibility, solidity and plasticity are the peculiarities that distinguish this innovative material, used more frequently in the creation of luminous fixtures and various lighting proposals.
If your client wishes to opt for a solution that can decorate and illuminate the environment at the same time, you could choose floor lamps in opaque gray technopolymer with opaque white PVC rods.
It is a versatile lamp suitable for both interior design and outdoor areas and is capable of stimulating the senses with great audacity, seducing and inviting you to contemplate and touch it.
If, on the contrary, your client wants to be bold and choose a solution with creative charm you could select a white technopolymer solution with an evocative shape. A different and ironic way of illuminating the spaces in your project and decorating the rooms without sacrificing style.
To keep an evocative mood, you can still opt for white technopolymer floor lamps: an original proposal to be positioned at will, wherever the client wants, indoors or outdoors.
In any context, these lamps will captivate the observer's gaze and introduce a greater number of functional light points for the environment and thus guarantee greater visibility and comfort.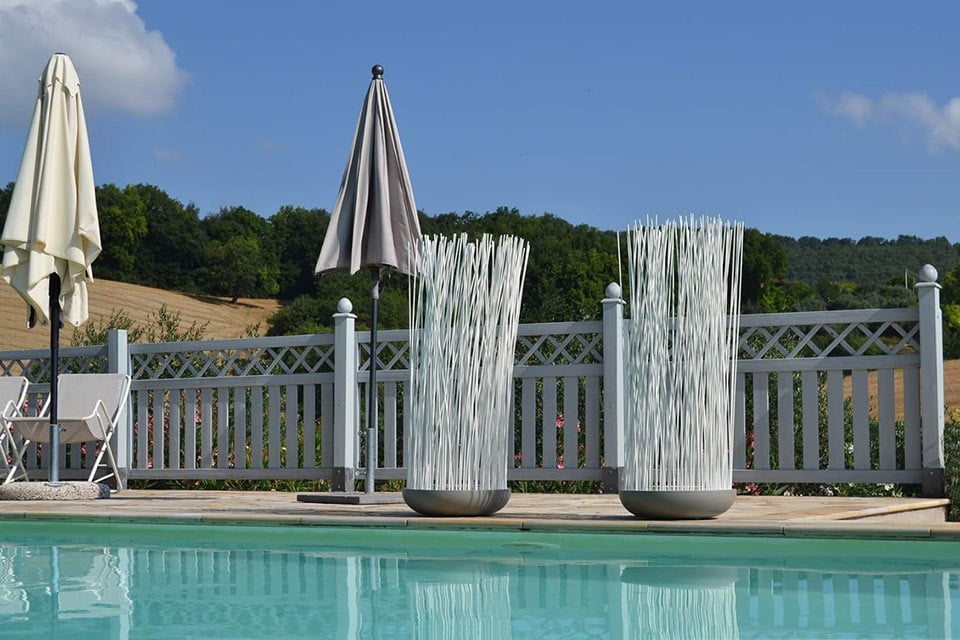 Don't Touch
9. Plaster
Plaster has the power to impart solidity and resistance to the structure of the lamp, but without sacrificing style and elegance: two determining factors in lighting design compositions.
Each of these lamp materials is able to combine durability, modeling ability and performance in solutions with a strong aesthetic presence and functional value.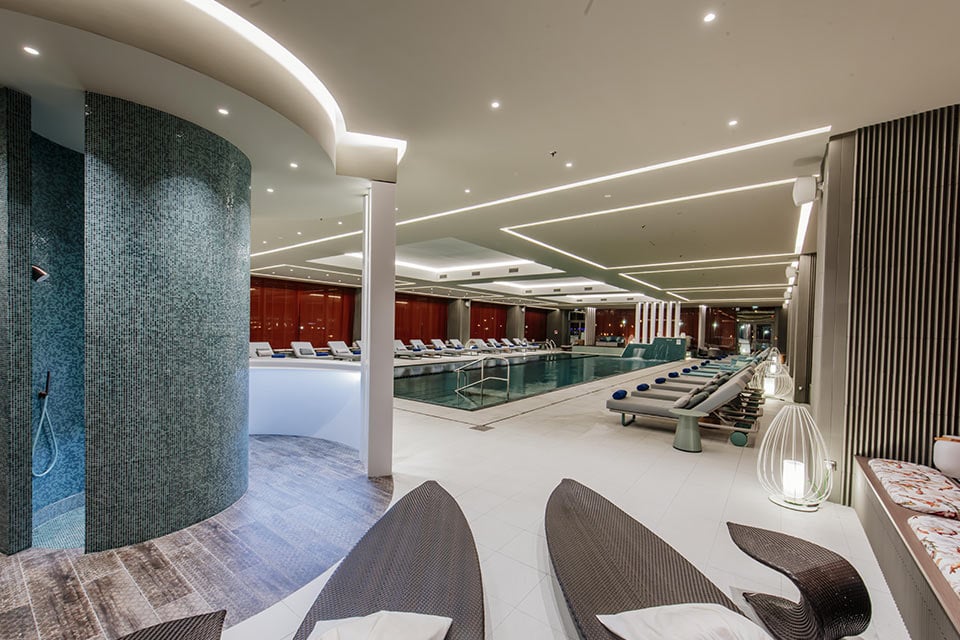 Cell
Choose materials for lamps that can combine style and performance
In this article, we have shown you which materials are the best for the creation of designer lamps that know how to combine style and performance.
Choosing handcrafted solutions through the processing of these materials, which are highly functional and aesthetic, means choosing quality and resistance, a guarantee of durability and preservation of the beauty of the lighting proposals chosen for your project.
Follow our guide and make your design a real success in terms of technique and style.
For more information, support, and assistance in choosing the right lamp models for your decorative lighting project, do not hesitate to contact us at this link. We are at your complete disposal.