All homes tell a unique story. When choosing furniture and accessories, we must remember that each element contributes to characterising spaces.Lighting carries considerable weight in the study of an interior. In fact, the luminaire has not only a functional aspect but also plays a decisive role in the decoration of a home.
Structuring a decorative lighting project for private homes
Whether it is new construction or a renovation, it is important to proceed with order and create a real project that takes into account every element, both technical and stylistic.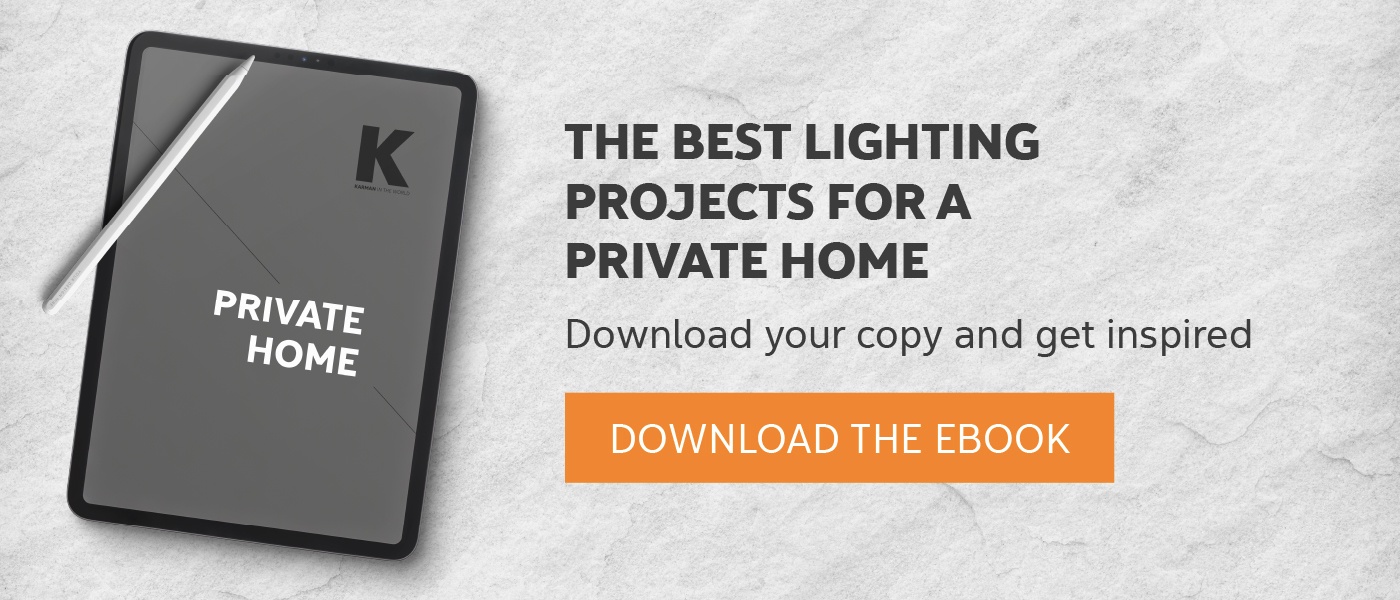 Let's take a look at all the steps required to do a perfect job.
Analysis of the home's profile: it is an important moment, in which needs, expectations and personal tastes converge;
First on-site inspection: touring and getting to know the house is essential because technical details are collected, measurements are made, and significant data are collected;
Creation of the first project draft: light takes shape; the foundations are laid out and the specialistic aspects of the lighting system are considered;
Review: every aspect is analysed in depth and from every point of view: timing, budget, style;
Completion: it is the operational and final implementation phase, in which the last practical aspects are reviewed.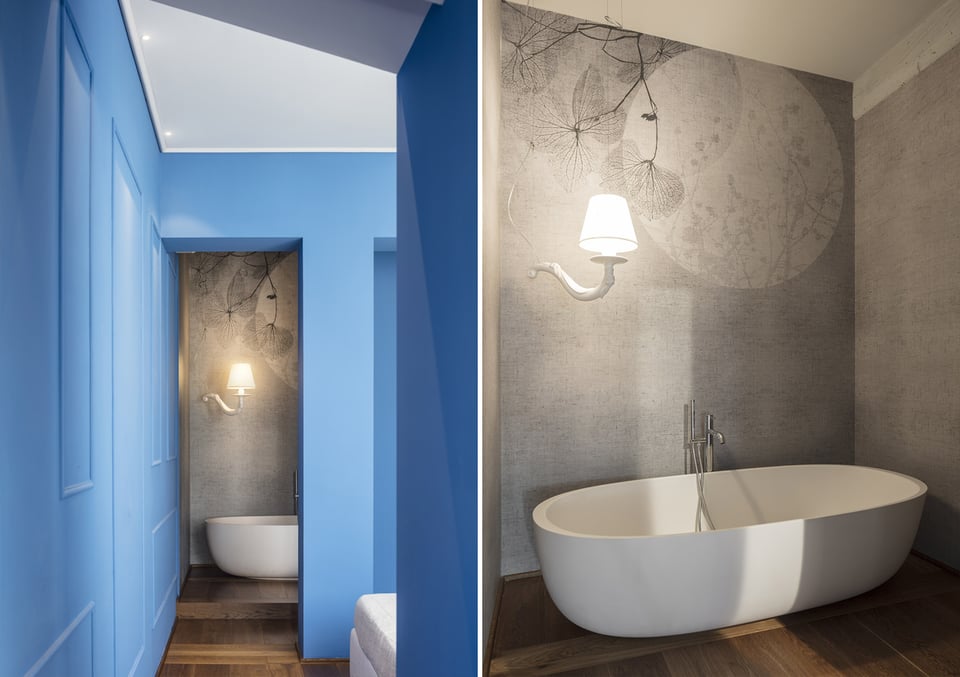 Déjà-vu
Decorative home lighting is a matter of style
Country or shabby chic, urban and minimal: we have only mentioned a few, but there are many different styles of furniture. Naturally, we are only talking about trends; indeed, sometimes one or more styles come together.
A home's personality is born and built around the style of furniture and personal taste of those who live there. The choice of decorative lighting for private homes must fit perfectly into any living environment.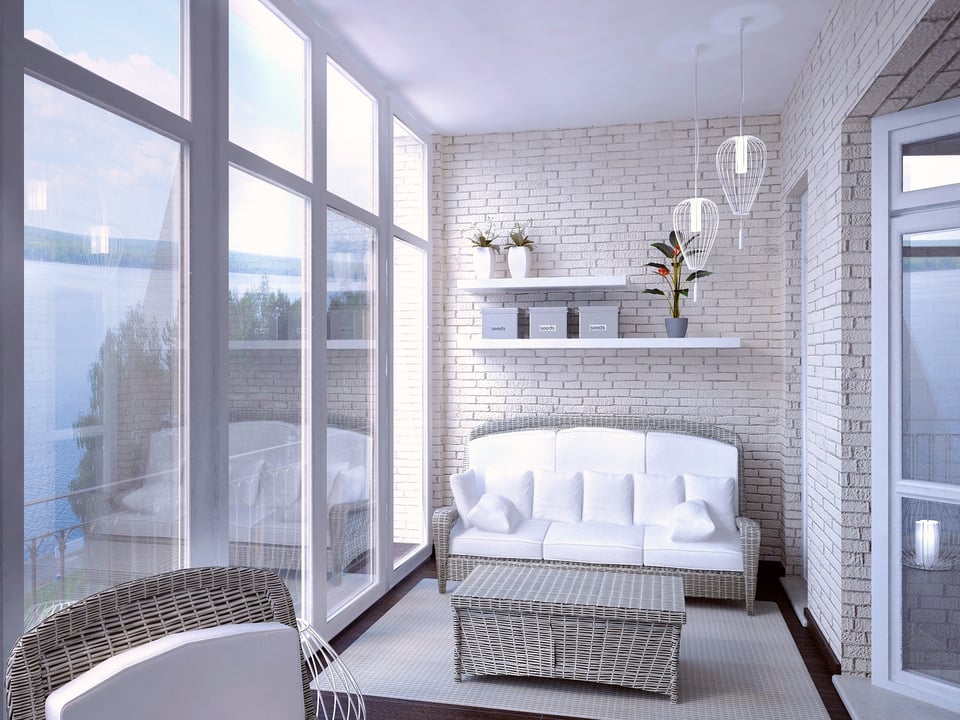 Cell
Country chic? Here are the most suitable lamps
Those who love the country chic style choose furniture made of natural materials such as wood that have warm colours, such as brown and red. The accessories follow the same line, including wicker baskets and raw cotton fabrics.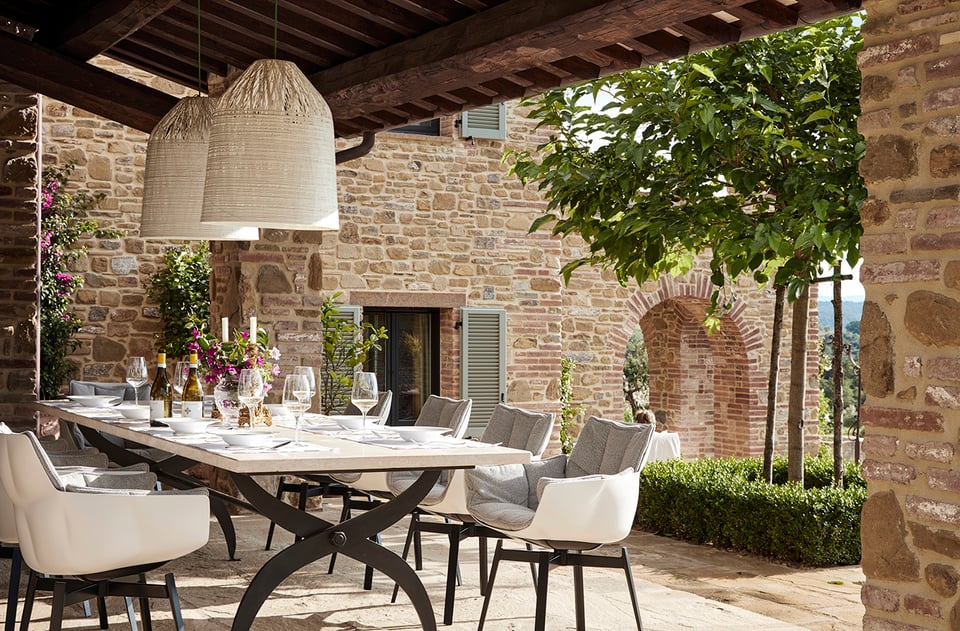 Blackout
The lamps match the environment as in the case of Black Out, which seems to have originated from an ancient and skilful interweaving of ropes and threads. The structure, in a filament of white or transparent fibreglass, is simple but has an extremely visual impact. It is ideal for the outdoors, illuminating simple and genuine atmospheres with class.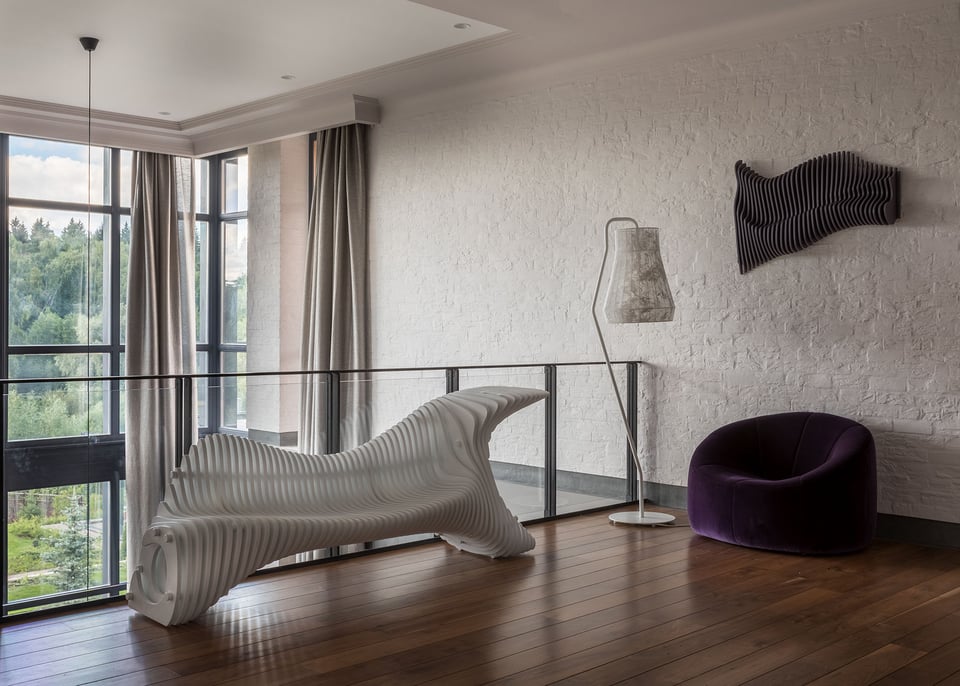 Atelier
For the interior, however, a floor lamp like Atelier, in fabric, provides elegance and craftsmanship, as well as being a real piece of furniture. Its presence, discreet and refined, is an invitation to savour the traditional taste that handmade items emanate.
Shabby chic: illuminate with romance and creativity
Shabby chic is a style that is distinguished by its pursuit of poetry. The reuse of old accessories is fundamental, giving them a new life through recycling.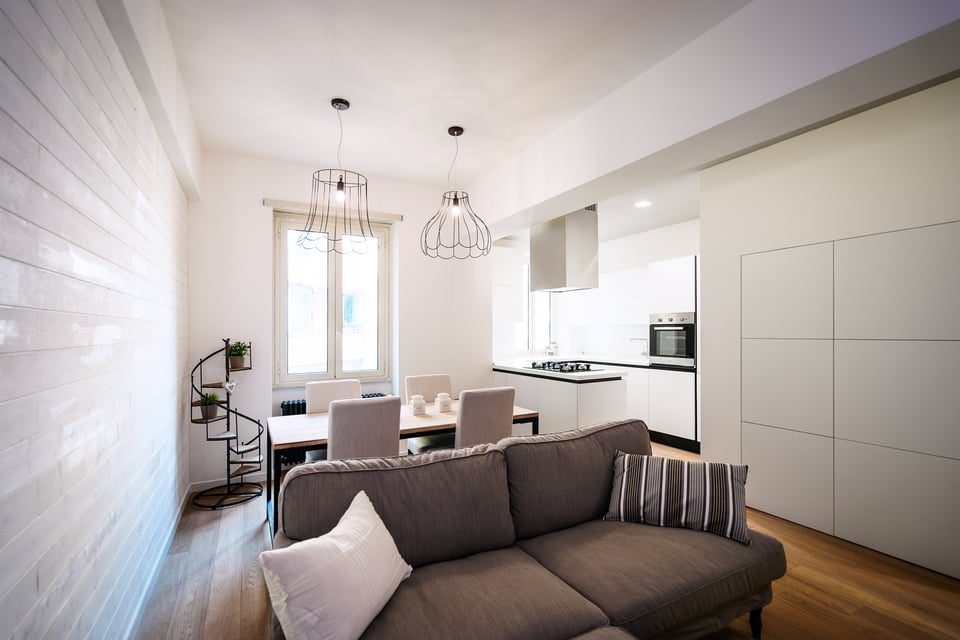 Lucilla
In this case, the decorative lighting for private homes will have a retro flavour, like Lucilla, which has a rust-coloured iron structure. This suspension lamp, which seems to have just come from a creative laboratory, has within it the essence of the care and patient work, where the metal tells a story of absolute beauty.
Urban, when the city light enters the home
Contemporary, fresh and functional environments: this is the urban style, where functionality, convenience and comfort merge.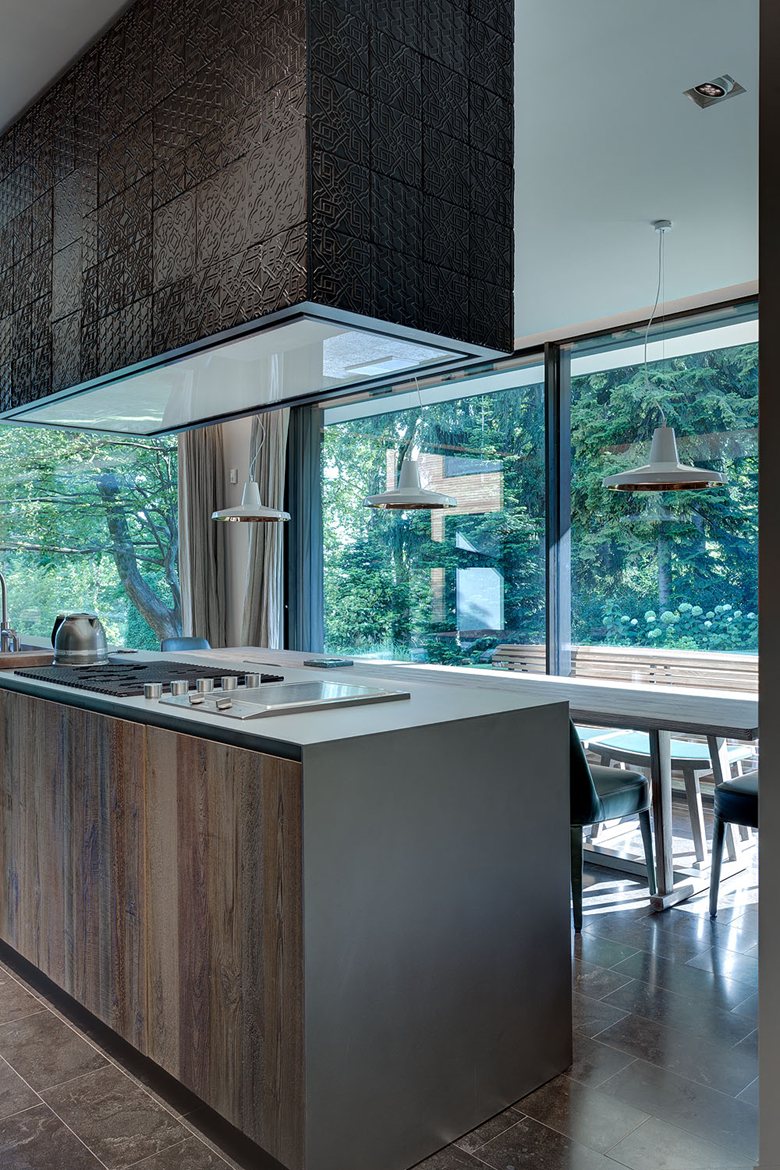 Gangster
We propose the Gangster suspension lamps, which are reminiscent of America in the 50s and the economic boom. Those were times when modernity entered homes to simplify people's lives. These lamps, in glossy white ceramic with a bronze or white interior, have a rounded but decisive design, able to illuminate and, at the same time, decorate cosy rooms, where everything is chosen to put comfort first.
Less is better: here is how to give light to a minimal environment
This is the apotheosis of essentiality: a minimal style, where there is no place for extra.
Lighting must be integrated into these basic environments making itself known, but without giving too much attention.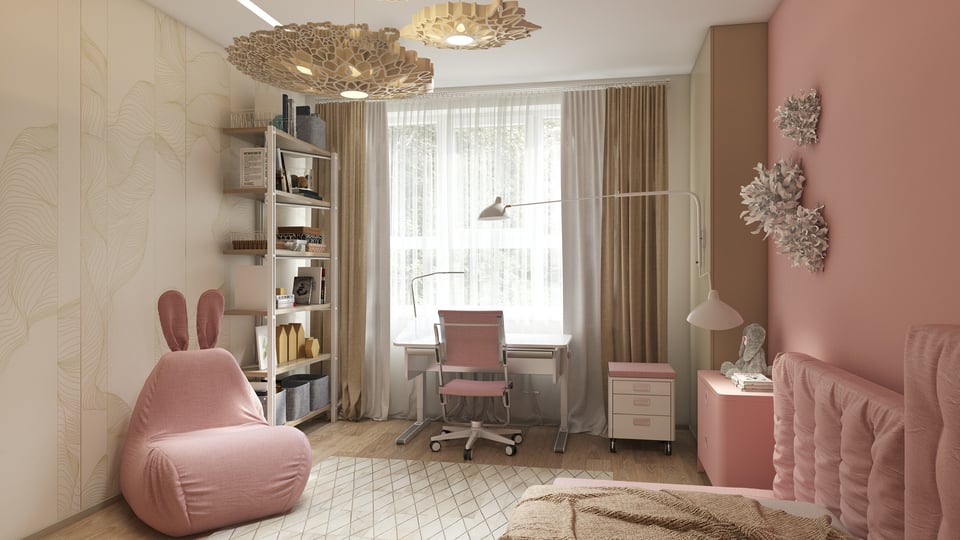 Notredame
Let's move on toceiling lights well planted on the ceiling or wall, like Notredame. Do not be fooled by its poetic role, which recalls the ancient Gothic cathedrals. In reality, it is a technological and artistic installation in 3D, gold or white, playing a sophisticated and elegant role.
Lighting design and decorative lighting for private homes
Every room in the house is splendid if properly illuminated.
Not by chance, lighting design is a real discipline that translates into a multi-faceted trade.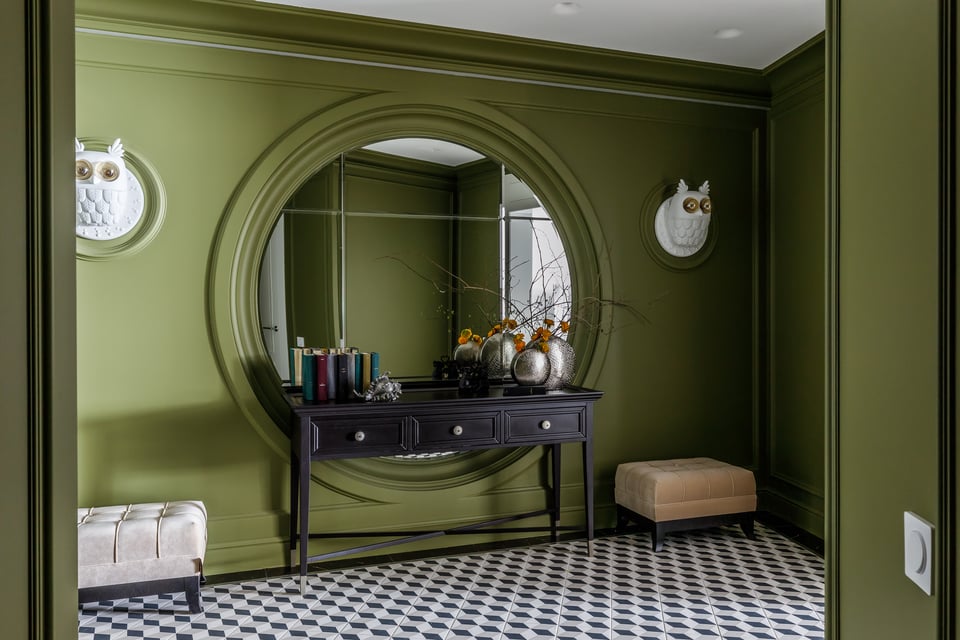 Ti Vedo
Give each environment its own lighting
Bathroom, living room, bedroom or kitchen? Decorative lighting in a private home should be chosen according to its environment.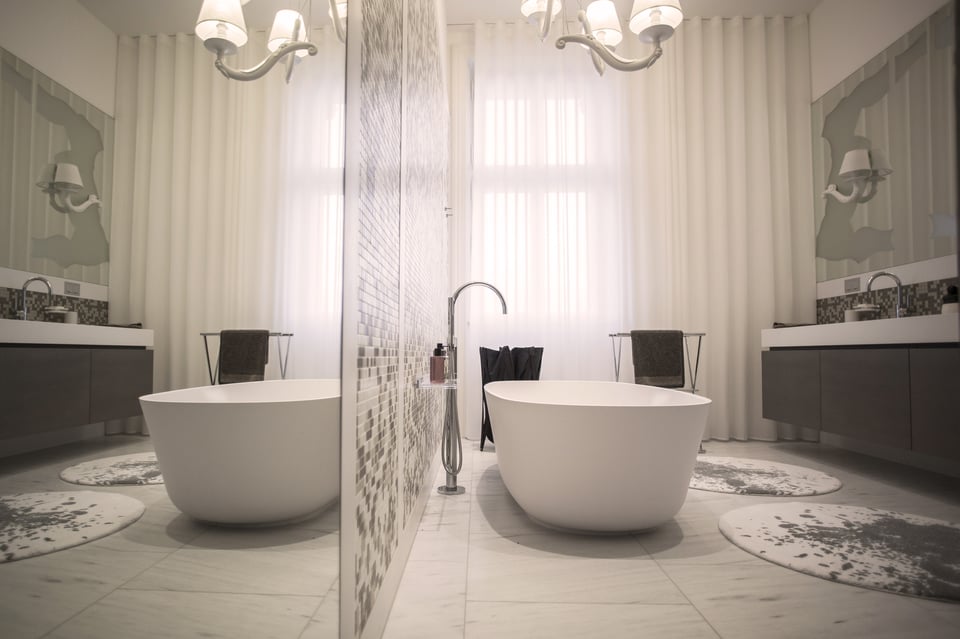 Déjà-vu
For example, in the bathroom, you need a warm and welcoming atmosphere that invites you to take care of yourself and your wellbeing. Déjà-vu, in the appliqué or suspension version, with a golden white ceramic structure and white linen lampshade, is perfect for conveying calm, serenity and a sense of beauty.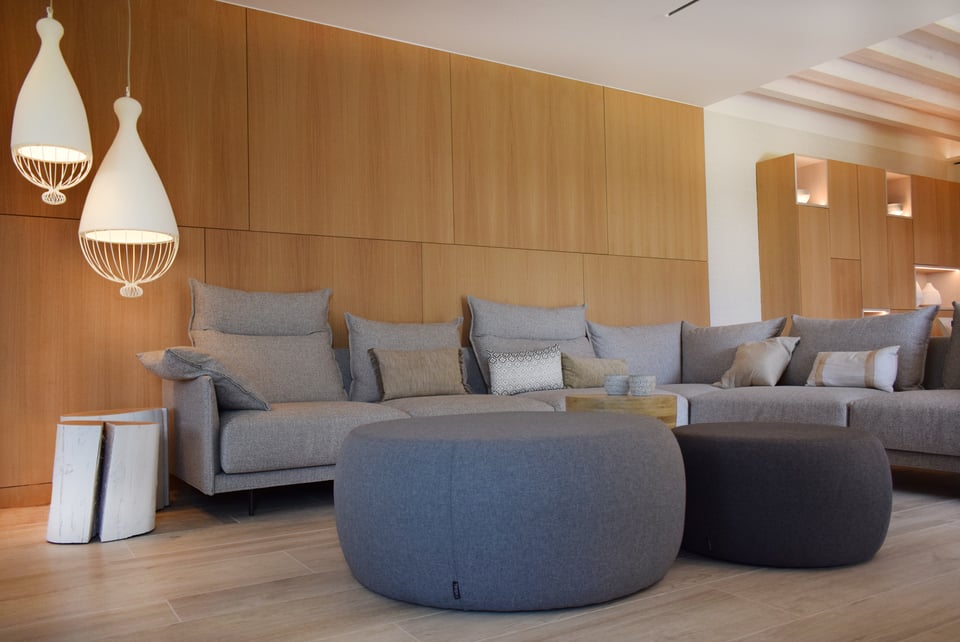 Le trulle
The living room, instead, a place of conviviality but also of relaxation alone, is ideal for hosting lamps like Le trulle, which recall the atmosphere of Puglia and help you dream, perhaps imagining your next trip. The natural ceramic lampshade and the metal wire diffuser create a round shape that embraces us and leads us to unexplored worlds.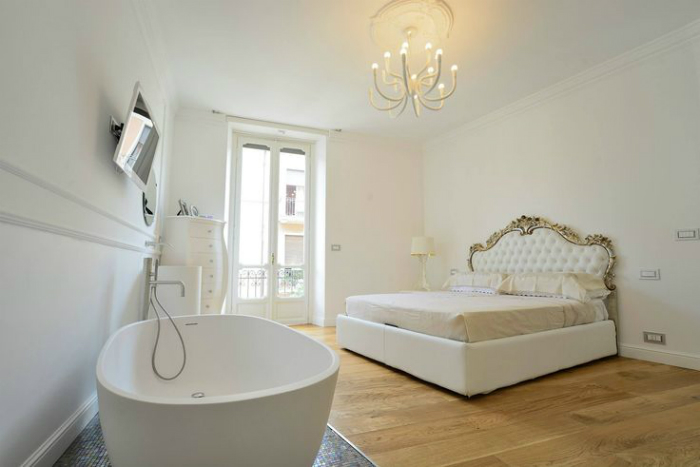 Snoob
The bedroom is an intimate and reserved nest. The suspension lamp Snoob, which appears in all its grandeur, is a very refined invitation to the exchange of opinions and interpersonal growth. Delicate but showy, it has a black or white lacquered aluminium structure.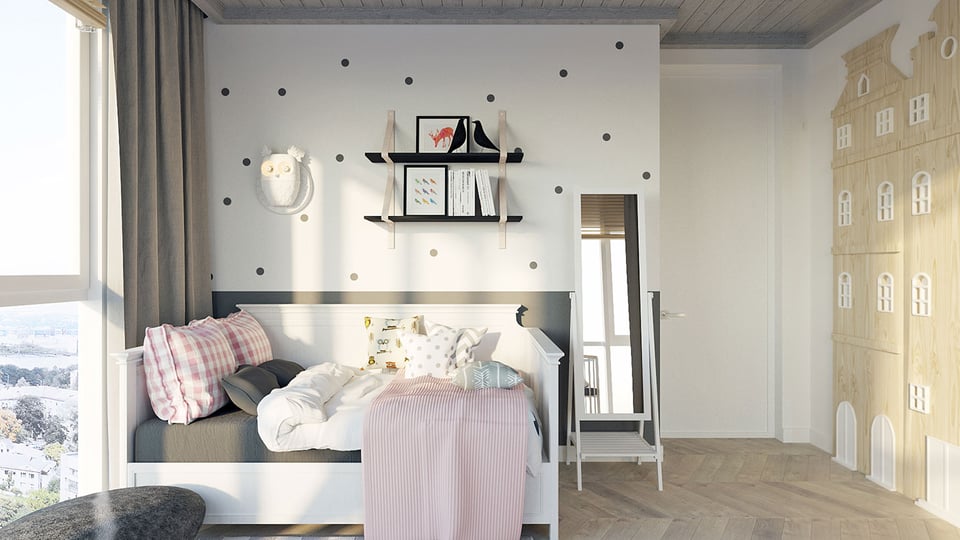 Ti Vedo
The children's bedroom, on the other hand, is a fairytale that becomes a reality with the Ti Vedo and Wow lamps. Both in white ceramic, they take kids to fantasy, magical and carefree universes, and they show that loving light is a game that is learned from an early age.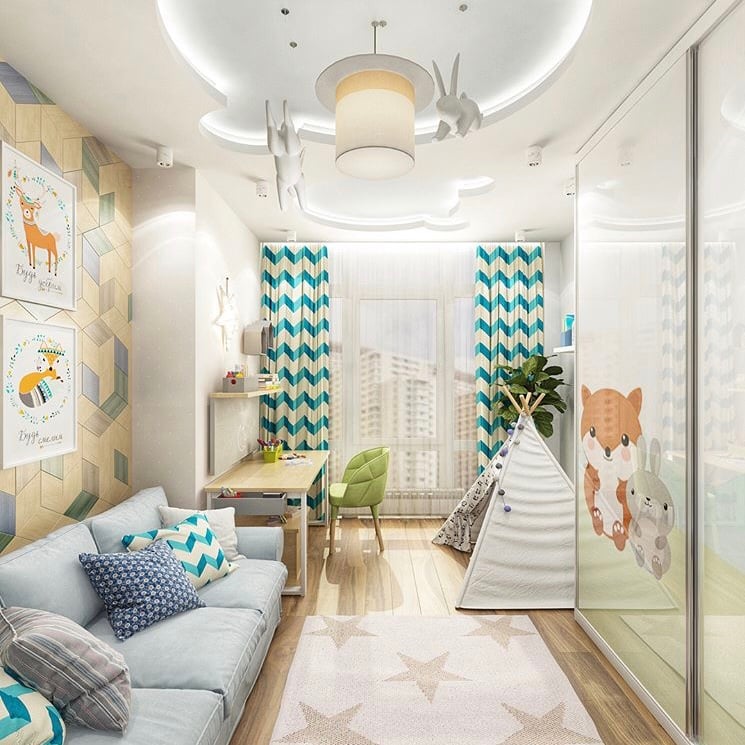 Wow
Light and its effects on people's well-being
Light has immense power; it modifies the atmosphere and environment in which we live and can also influence people's mood. Experts even speak of Human Centric Lighting, a lighting design system that puts man at the centre and makes it a pivotal point on which to develop every technical and stylistic work.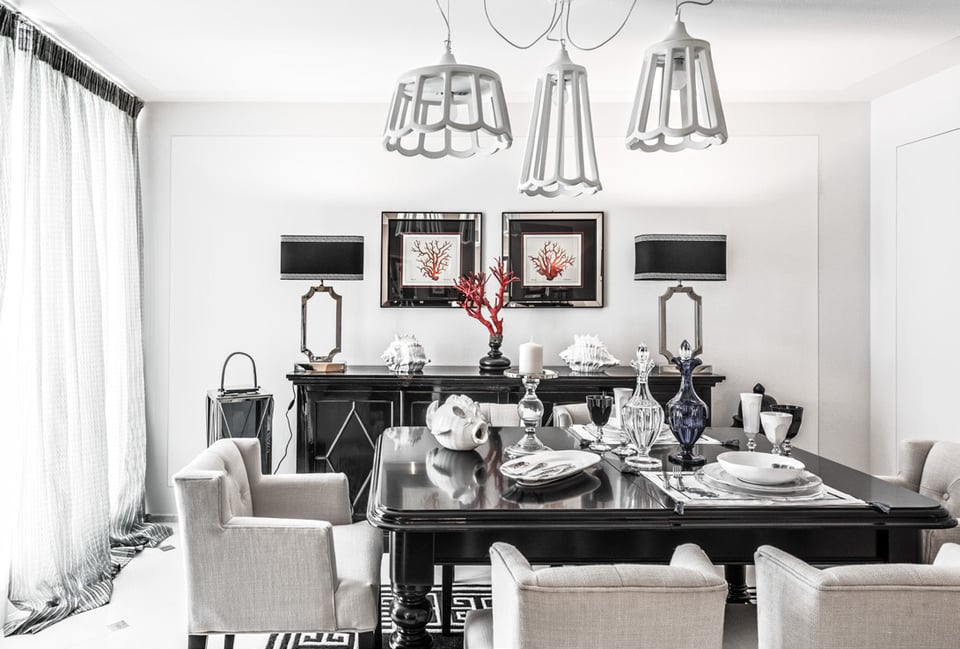 Le pupette
So, for example, in the dining room, decorative lighting solutions that help you see what's on the plate are best, so you can facilitate the natural passage between the visual sense and the sense of taste. It is thus that directly above the table, we propose the suspensions Le Pupette, in natural ceramic, or the Alì and Babà, in white ceramic and an optional lampshade in linen, for more diffused light.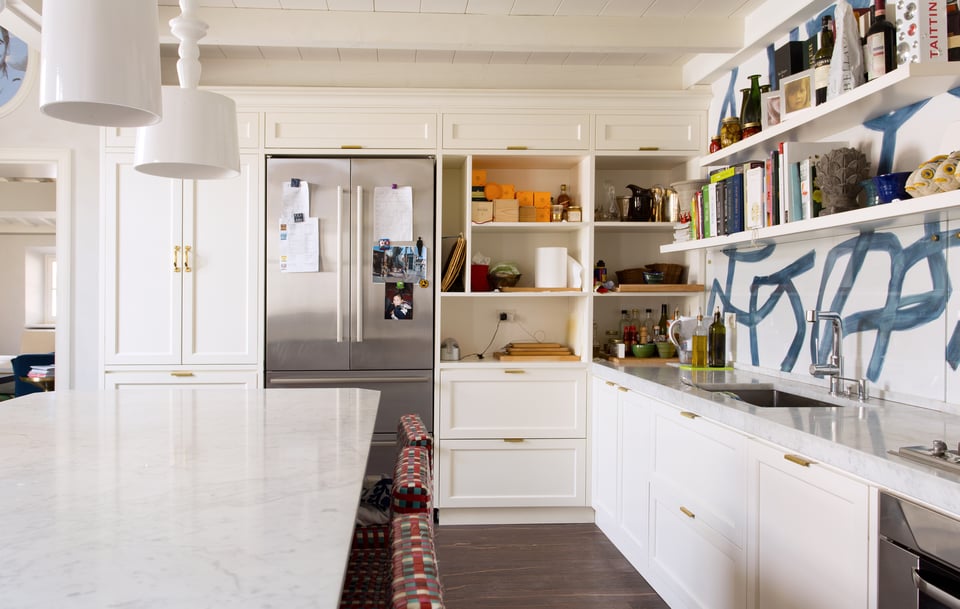 Alì e Babà
Create surprising effects in decorative lighting for private homes
Playing with light to live well in your home is a meticulous job that takes into account many aspects. Everything is studied in detail, to encourage the creation of a unique and original environment, capable of surprising.
Impactful solutions that stand out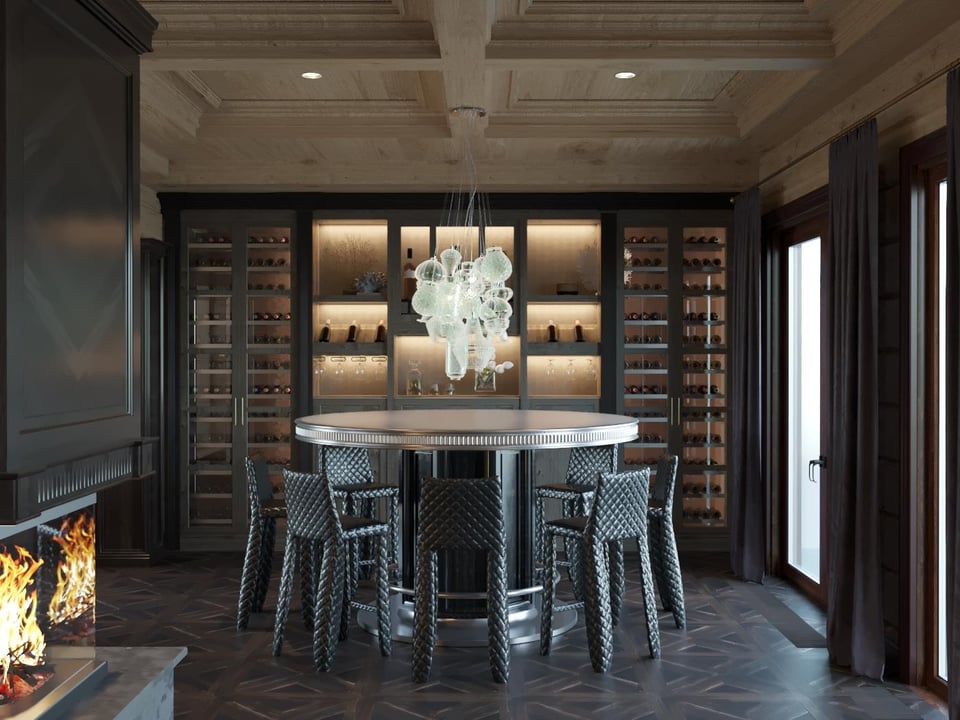 Ceraunavolta
How could you not be fascinated by a decorative lighting solution for private homes like Ceraunavolta ? This lamp certainly does not go unnoticed and also captures the attention of the most distracted. The transparent blown or tiffany-coloured glass gives us the feeling of being beyond the walls, perhaps under a beautiful clear sky.
Delicate but elegant atmospheres
Settenani is everything that you could ever wish for when looking for a visually full solution. In rough concrete, it consists of a collection of seven different shapes plus one, Biancaluce, which wears a metallic wire skirt. The final effect of a Settenani composition is pleasant and distinct and never tiresome.
Customising decorative lighting
We said that every home tells a unique story; we would also like to add that decorative lighting solutions are also unique.
We would like to conclude our excursus by talking about two lamps that have a lively and unique style you can consider to design strong solutions with lots of character: Sahara and Mek.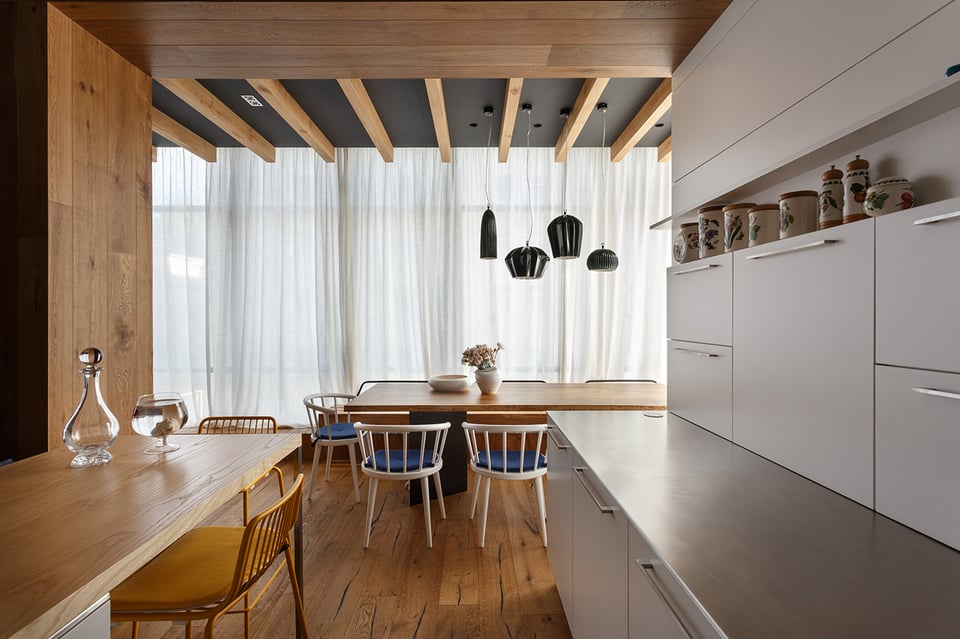 Sahara
Sahara, in its polished copper-green ceramic version, is like an oasis in the desert. Almost succulent, soothing, it makes you think of the cacti and the glow of the sun.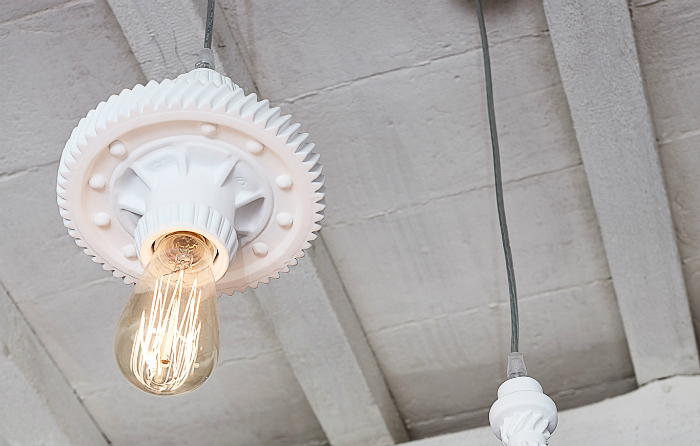 Mek
Mek instead is a workshop residue, a laboratory object that in its simplicity is extremely evocative. The design comes from the reuse of a part that is considered very little and never noticed. They have played with the gears as if they were constructions stacked one above the other to create their own unique way of being.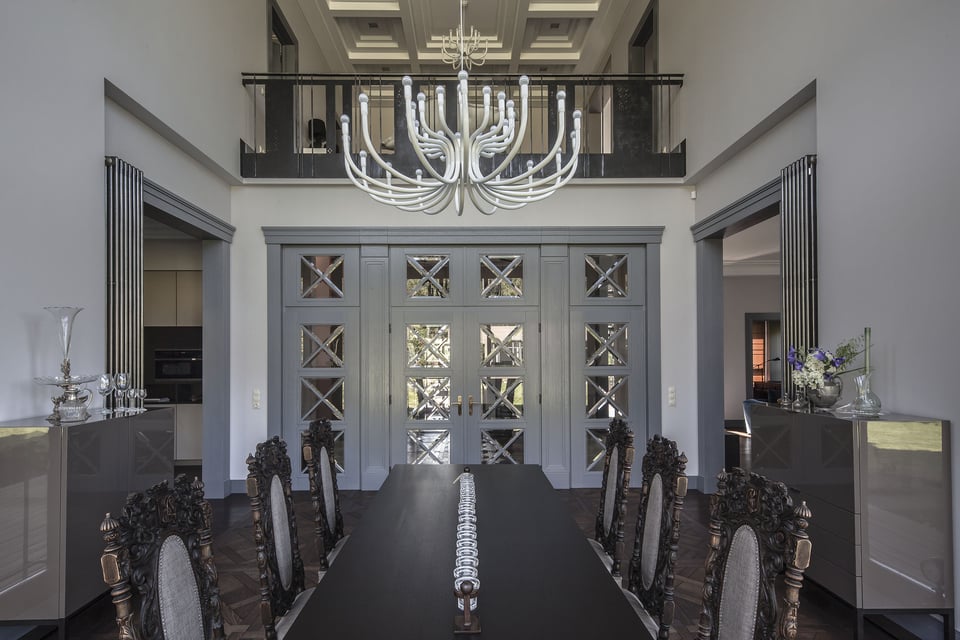 Snoob
Our bespoke lamps give you the possibility to set up the rooms according to different tastes and needs. They can also be combined without ever losing the sense of a story created based on the same plot. There is only the difficulty in choosing: everything is ready to write your own story with your own style.

For more information, support and assistance in correctly choosing the right impact of the decorative lamp models for the home you are designing, do not hesitate to contact us at this link. We are at your complete disposal.