In a decorative lighting project for the home, it is necessary to select the most suitable creative designer lamps for the furnishing context. That is because creating a balanced synergy between furnishings and lighting design solutions is fundamental to achieve a final result with a great visual impact.
In this article, we will illustrate the Andermann project, a concrete example of balance and stylistic interaction between furnishings and lighting.
For this design, studied ad hoc for a refined private home in Tel Aviv, some of the Karman lamps with greater aesthetic appeal and technical performance have been chosen.
Let's now take a deeper look at the details of the design and the role played by the light sources in each room of the house.
The Andermann project by Karman project as an example of lighting for a contemporary home
An airy, spacious and naturally bright home enriched by the unmistakable presence of Karman lamps: solutions with unparalleled charm, extremely versatile and capable of interacting with their surroundings, integrated perfectly with the furnishing scenario.
The Andermann project is the perfect example of how the lighting in a contemporary house can revive its atmosphere and enhance its concept.
High limestone walls, square and sometimes round windows scattered around the rooms, high ceilings...each lighting fixture fits perfectly into any room of the house, a sober place where the light follows the proportions, creating luminous suggestions.
Here are the lamps chosen for the project:
Ululì-Ululà
Sisma
Gangster
Nando
Let's study the details of each one more closely.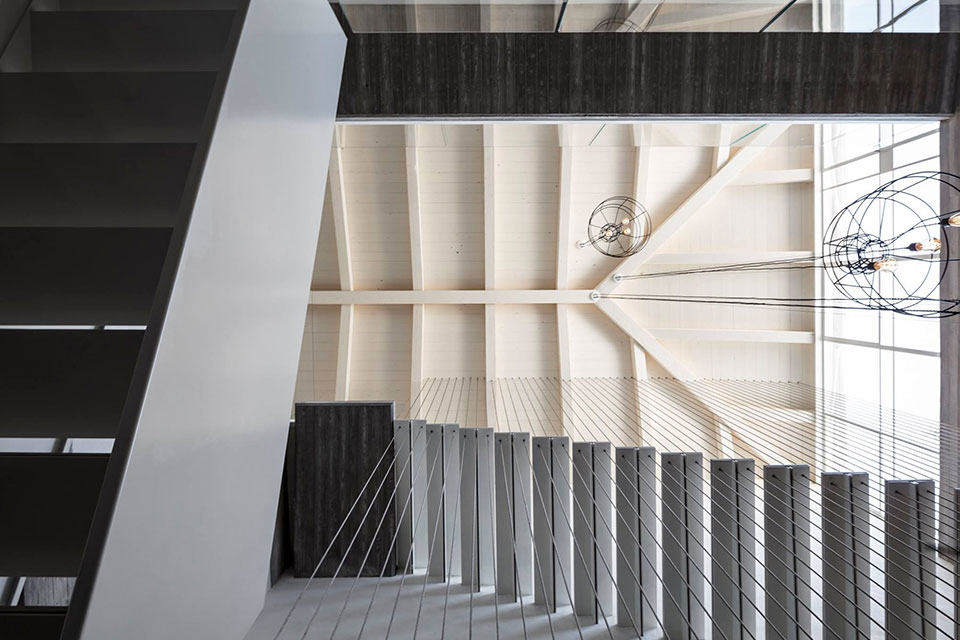 Sisma
Ululì-Ululà: a sphere of soft light
Ululì-Ululà, a floor lamp created by designer Matteo Ugolini, positioned next to chairs and a comfortable sofa with a contemporary silhouette, infuses a warm luminous light. The padded texture of the fiberglass globe, interspersed with lace inserts, allows the light to spread softly throughout the environment while creating radiant designs capable of seducing the senses.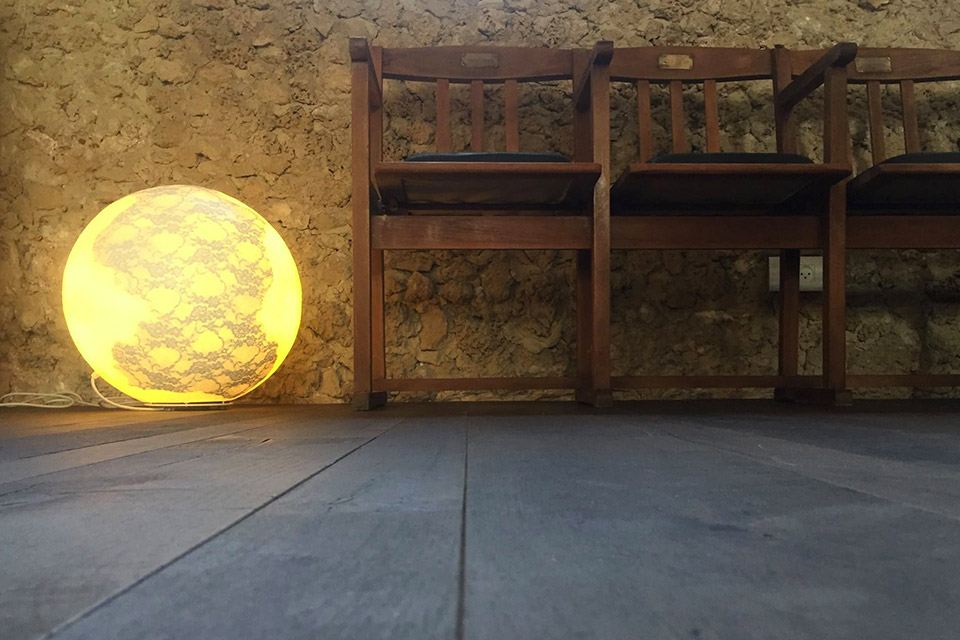 Ululì-Ululà
Sisma: linearity creates fascinating luminous choreographies
Sisma, by Matteo Ugolini, with its ribbed painted metal rod structure in a natural color, with a thin but well-defined line, descends from the high ceiling above the stairs and floats lightly. The diffuser, stripped of any ornamental excess, houses three hanging bulbs with thick black wires, to hang and knot at will, to create ever-changing luminous choreographies.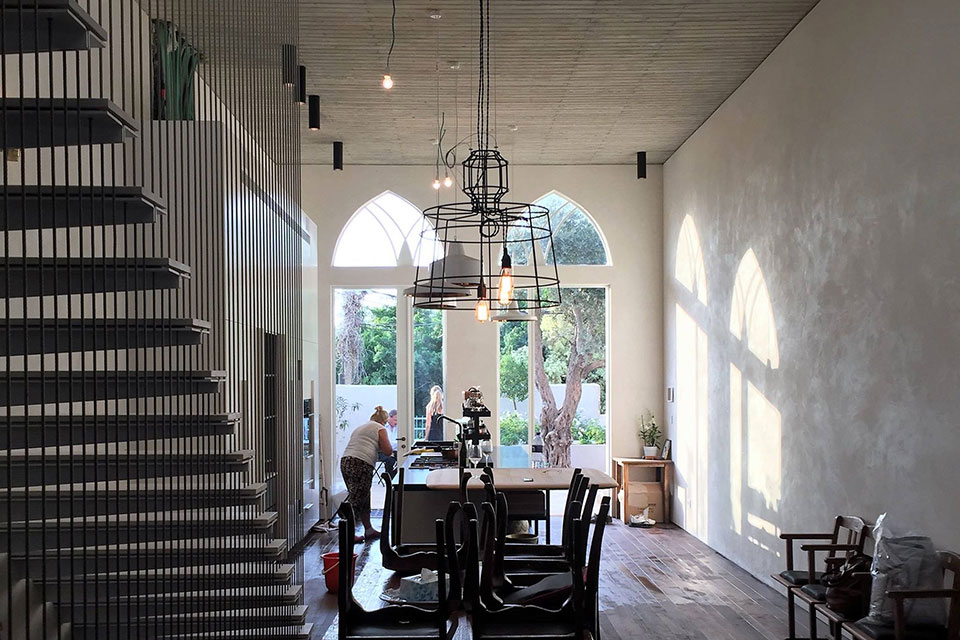 Sisma
Gangster: light with a material aura
The solid and material presence of Gangster, with its white ceramic structure and bronze-colored interior, is perfect for the kitchen environment. A composition of suspensions in different models, all designed by Matteo Ugolini, illuminates the sophisticated cooking space in the heart of the house, making it warmer and more welcoming, as well as illuminated clearly and uniformly, allowing you to prepare delicious dishes.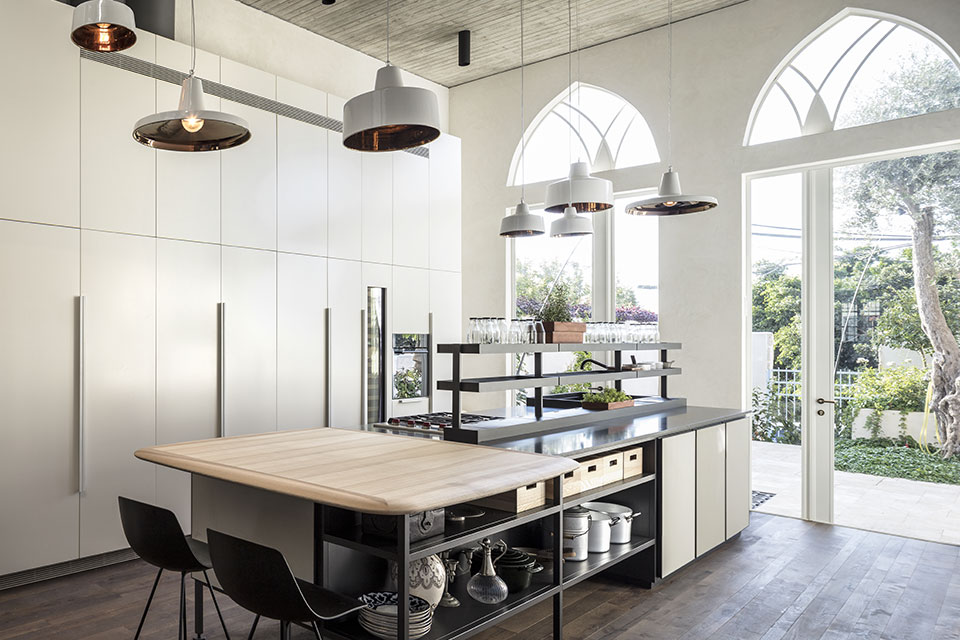 Gangster
The unmistakable industrial aesthetic of Nando
Finally, Nando, an industrial aesthetic appliqué created by designers Luca De Bona and Dario De Meo, illuminates stairs and passage areas on the upper floor of the home. Style and essentiality in a single solution: a metal joint and an anthracite lacquered micro-perforated tubular. With this lamp, once again, the industrial taste is versatile and suitable for any decor setting.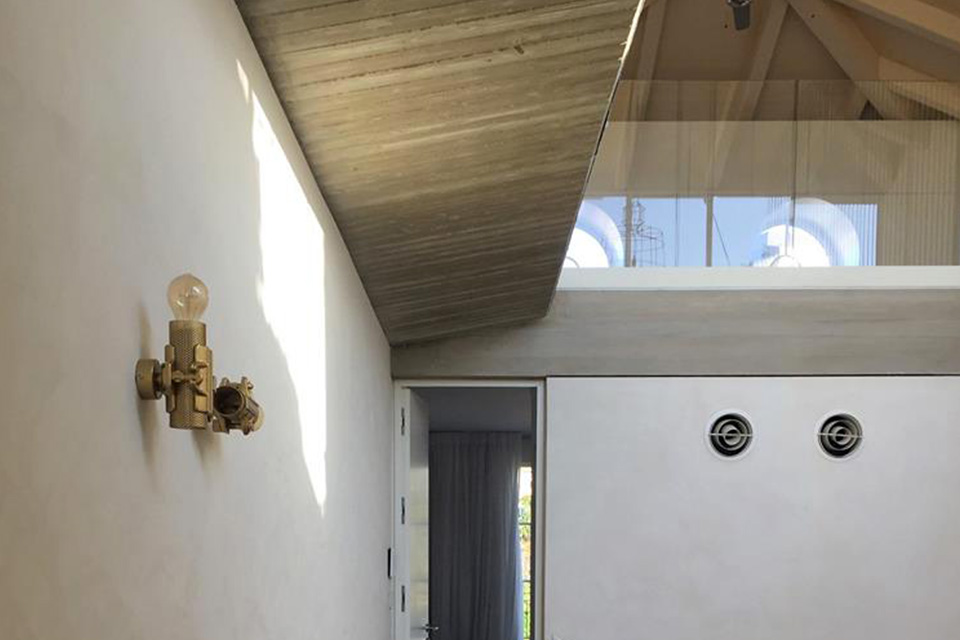 Nando
Karman designer lamps: inevitable elements for your lighting project for a contemporary home
Thanks to Karman lamps, which bear the signature of great visionary creative designers, light flows everywhere, reaching every point of the home and reviving the spaces, giving them a new aesthetic image.
Karman solutions are suitable for any contract project: in addition to private homes, they are perfect for clubs and restaurants, accommodation facilities and hotels, commercial, and retail spaces.
Choose the lamps that meet your client's technical-stylistic needs, and give life to your lighting design project.
For more information, support, and assistance in choosing the right lamp models for your decorative lighting project, do not hesitate to contact us at this link. We are at your complete disposal.