In interior design compositions, decorative lighting plays a decisive role in the success of the project both in aesthetic and sensorial terms, as well as in terms of functionality and safety.
This is because light is able to influence our perception of spaces. It defines the type of atmosphere—be it a private home, restaurant, commercial space, or hotel—and above all, determines the degree of visual comfort of the location where the various sources are located.
In a well-structured lighting context, the lamps' positions, the sources' light intensity, and the lamps' color temperature will be the key to the success of the lighting plan.
These three factors will constitute a decisive formula for your lighting design creations that will reflect the client's technical needs and will contribute to defining a unique and inimitable atmosphere.
In this article, we will focus on color temperature and on how to choose the ideal lighting fixtures for the lighting project you have been commissioned.
The importance of color temperature in a lighting project
Before moving on to the guidelines on choosing the most suitable light sources, it is good to know what we mean by color temperature.
Color temperature indicates the color of light emitted by a light source and is measured in Kelvin (K).
Although there are special light colors—such as blue, yellow, red, etc.—most of the light sources are white.
However, this can vary and range from very warm white light beams to more uniform light beams typical of daylight hours.
The lower the Kelvin number, the warmer (and therefore redder) the light color will be.
Alternatively, the higher the Kelvin number, the colder (and therefore bluer) the light color will be.
5 guidelines to follow to choose the best color temperature
There are several factors that influence the choice of the most suitable color temperature for the various contexts.
First of all, you need to consider:
The type of location where the lighting project will be carried out;
The luminous potential of the location and the main access points of sunlight;
The interior and exterior furnishing concept;
The type of room in which the sources will be placed;
The degree of visual comfort and the atmosphere that the client wishes to recreate.
To clarify the concept of "cold light" and "warm light" and obviously the intermediate options, we have listed all the necessary information about the color temperature below.
4 types of color temperature: characteristics and recommendations
Thanks to this in-depth analysis, you will be able to determine immediately and without difficulty which lighting will be the most suitable for your project.
Specifically, we will talk about:
Extra warm white light (1700 - 2700 Kelvin)
Warm white light (3000 Kelvin)
Cool white light (4000 Kelvin)
Daylight (6500 Kelvin)
Let's continue by analyzing each point.
1. Extra warm white light (1700 - 2700 Kelvin)
LED lighting with an extra warm white color temperature is best suited for places where coziness plays an important role, such as:
Living rooms and lounge areas
Bedrooms and relaxation areas
Restaurants, hotels, or pubs
When using such a source, it is preferable to opt for dimmable solutions.
To make a style statement in these environments, you could opt for Bibendum: a suspension with an LED source and a transparent or frosted glass diffuser.
Available in different formats and sizes, this lamp bears the unmistakable signature of Paola Navone and guarantees a significant visual impact in every solution and context.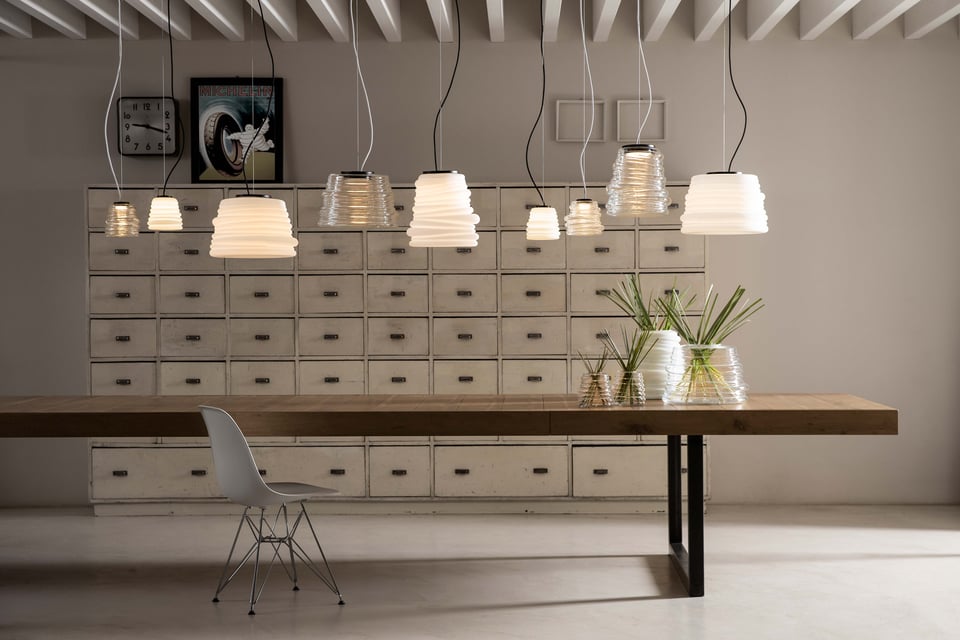 Bibendum
If the client is looking for the same model but with different materials, you could choose Gonzaga: a structure in white, black, or golden aluminum.
This suspension lamp by Matteo Ugolini, Luca De Bona & Dario De Meo is versatile and beautiful to look at in the most varied and eclectic lighting compositions.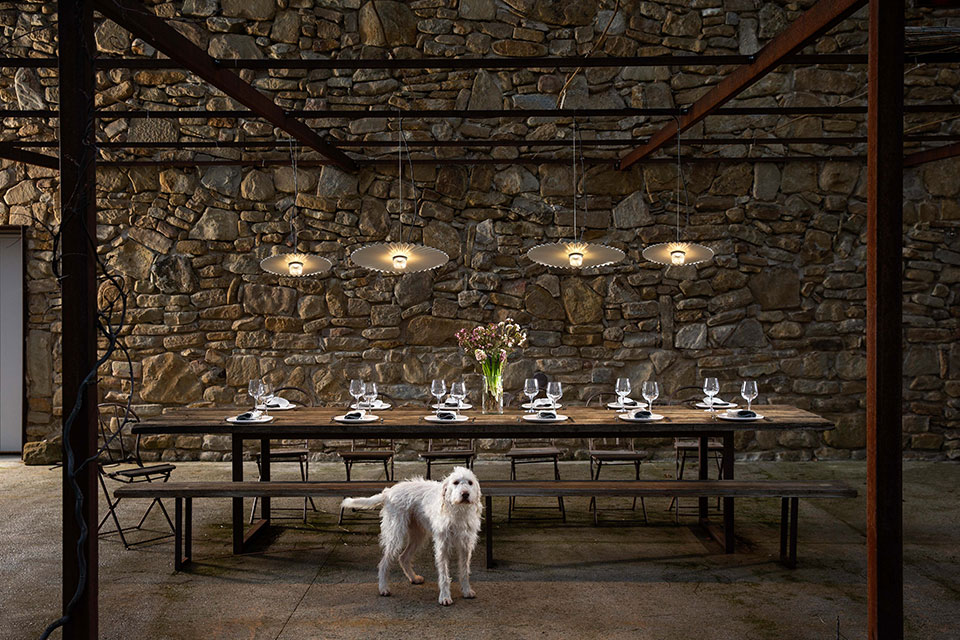 Gonzaga
Perfect for large entrances, living rooms, or dining rooms in clubs and restaurants is Stant: available both as a wall lamp and as a suspension lamp, it can be used in different styles and settings.
It has an opaque black aluminum structure and white satin glass spheres, and is also available in a white version.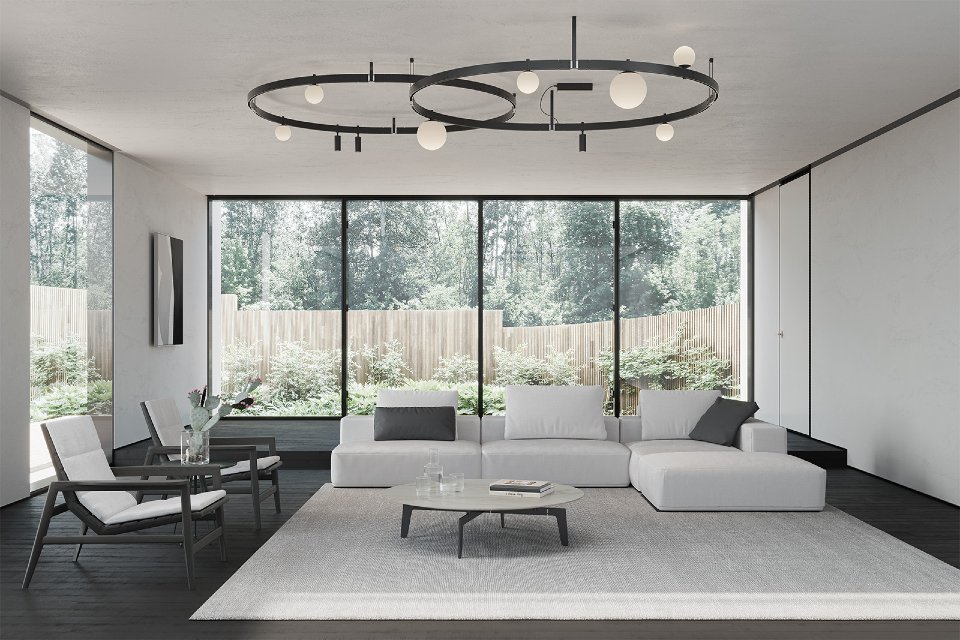 Stant
If the client wants to be daring, with a touch of modern and industrial style, why not recommend Dies e Nox?
This solution has a transparent or tobacco-colored glass structure and is ideal as a task light on the sides of the bed, replacing the canonical bedside lamps in hotel rooms.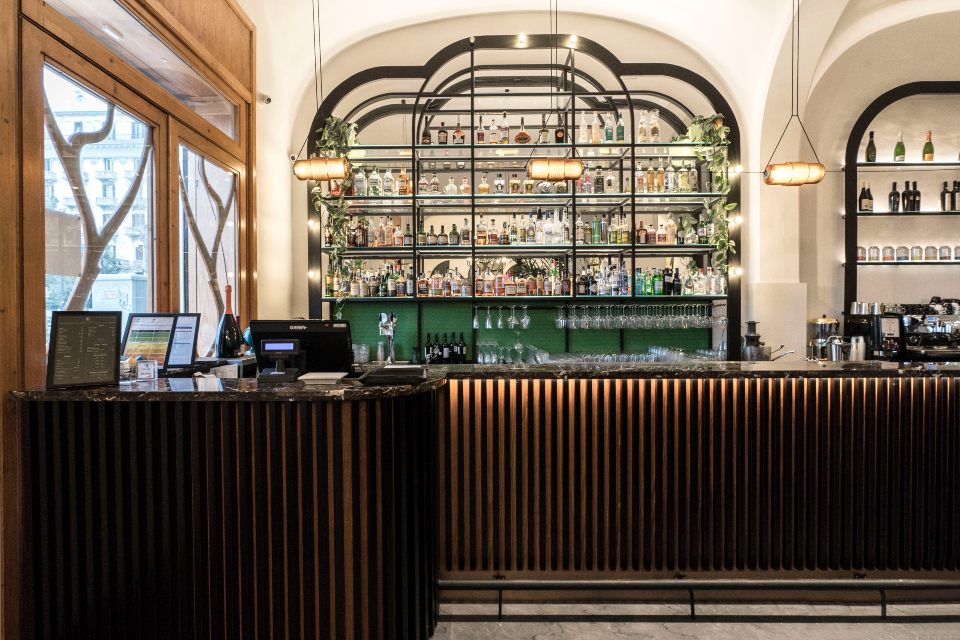 Dies e Nox
2. Warm white light (3000 Kelvin)
Warm white light is known for its inviting character. However, in terms of application, 3000 Kelvin LED lighting is mainly intended for large capacity and passage areas, such as:
Reception areas and entrances
Waiting rooms, stairways, and corridors
Filomena is perfect for transit areas. It is a suspension lamp designed by Matteo Ugolini with an extremely simple and linear silhouette made of matte black aluminum. It gives directional light to the passages and acts as decorative elements for the ceiling.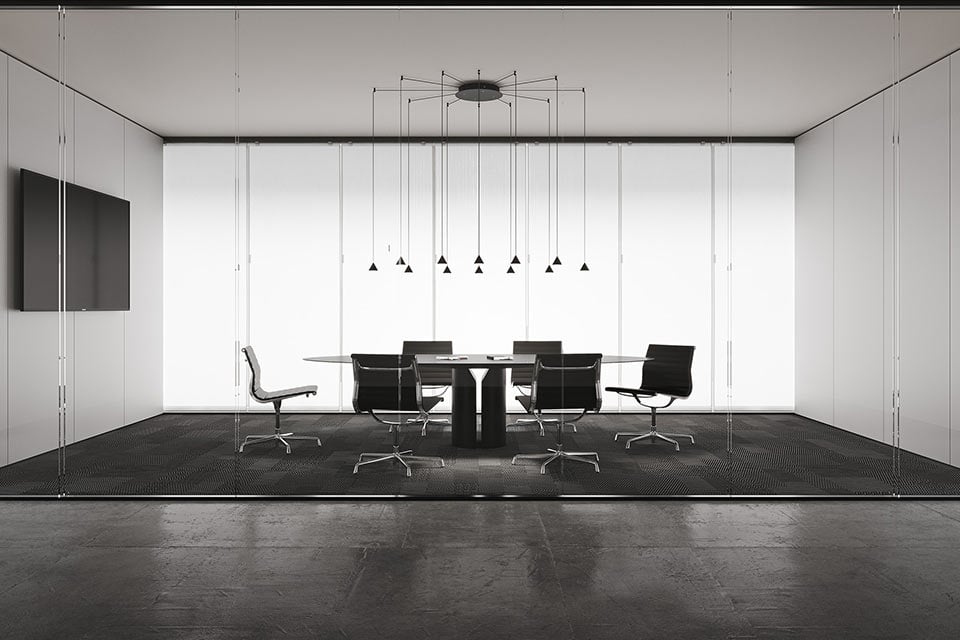 Filomena
Moonbloom could fit elegantly into a refined waiting room. It is a suspension lamp designed by Matteo Ugolini with a matte black aluminum structure and white plaster canopy. It is an authentic element of lighting design capable of illuminating the environment clearly and uniformly, but also decorating it with sophistication.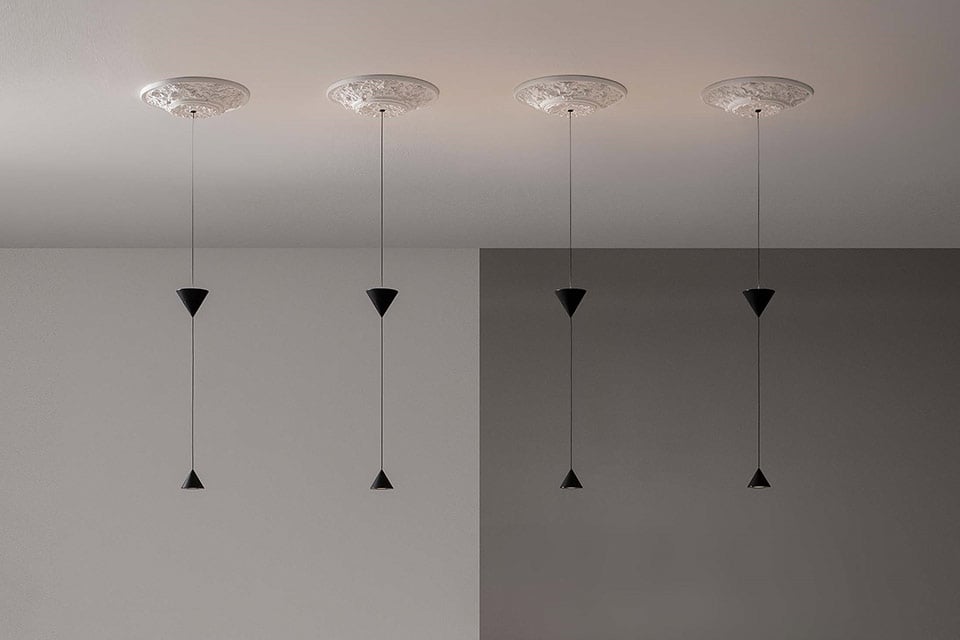 Moonbloom
For a more classic and formal touch, we recommend choosing R.O.M.A., a ceiling lamp by Luca De Bona & Dario De Meo specifically designed to ensure diffused and optimal light throughout the room. This structure comes in white plaster and white satin PMMA: neutral colors combined to create an aestheticly pleasing solution.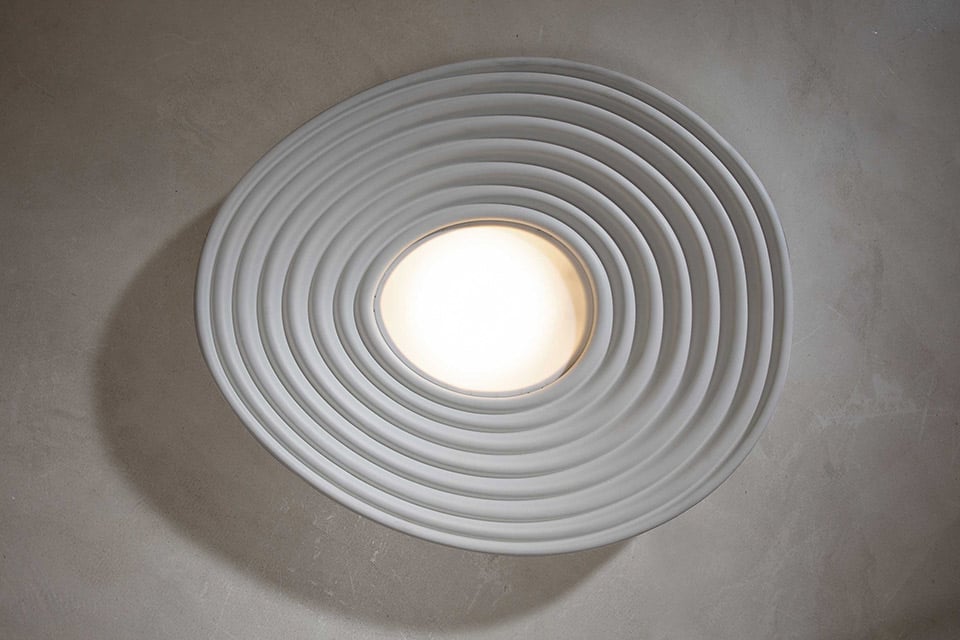 R.O.M.A.
3. Cool white light (4000 Kelvin)
Cool white light looks cooler and more neutral. The 4000 Kelvin LED lighting guarantees a more energetic and vibrant atmosphere, thus ensuring a greater concentration in the workplace.
This is why these types of light sources are often used to illuminate shops and retail spaces, offices, showrooms, commercial environments, conference rooms, and meeting rooms.
For these interiors, you may be interested in a design solution such as Stralunata: a suspension made by Matteo Ugolini with a structure in matte black aluminum and a white aluminum plate.
It is a design element that combines decoration and functionality in working environments that would otherwise lack aesthetic personality.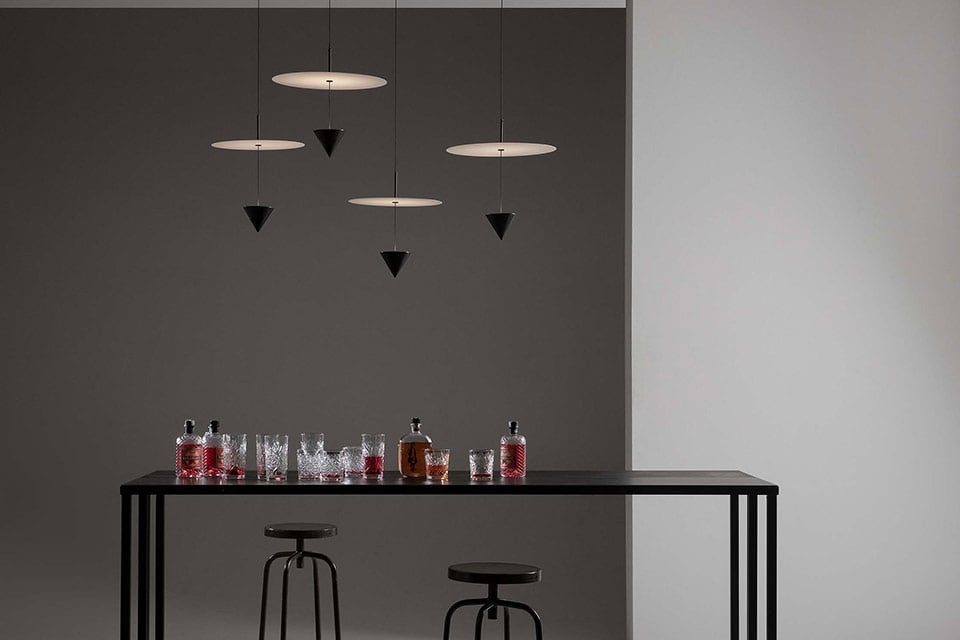 Stralunata
Does the concept of the environment need both diffused lighting and an important decorative element?
Choose Notredame by Luca De Bona & Dario De Meo. It has a white or gold technopolymer structure with a Gothic design and a luminous heart in the center.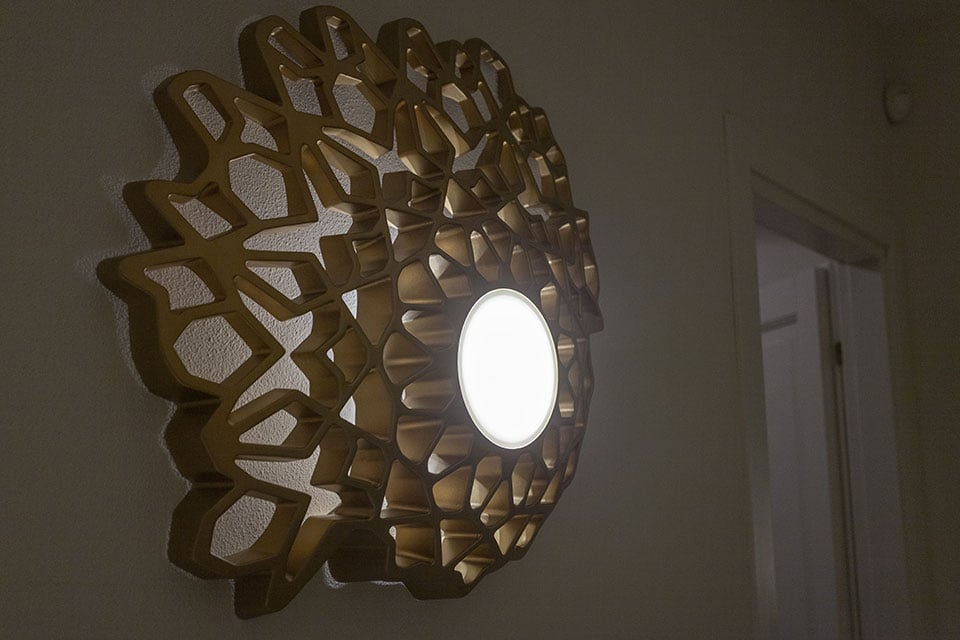 Notredame
If the client wishes to create a bold composition, we suggest Cupido: a suspension lamp designed by Matteo Ugolini with an anthracite cotton diffuser and internal print. The sources, distributed on a horizontal bar, are perfect if placed on a long table in a meeting room.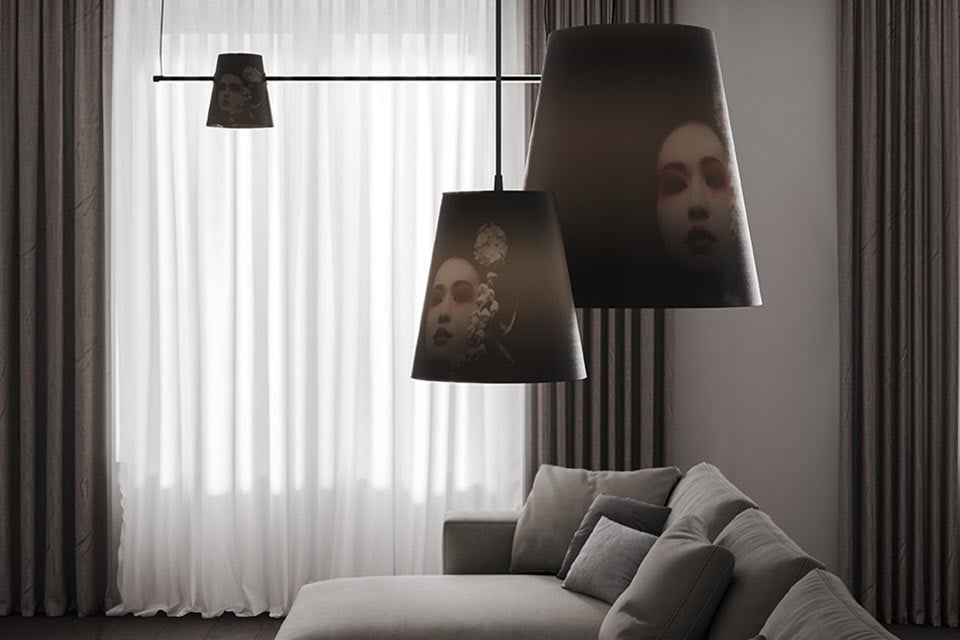 Cupido
4. Daylight (6500 Kelvin)
LED lighting with a bright daylight color is particularly suitable for specific situations and areas such as libraries, study rooms, and reading areas.
Accipicchio could be ideal for these environments. This is a glass floor lamp designed by Matteo Ugolini with a simple but evocative character and great luminous potential. It's perfect if placed next to a sofa or reading armchairs.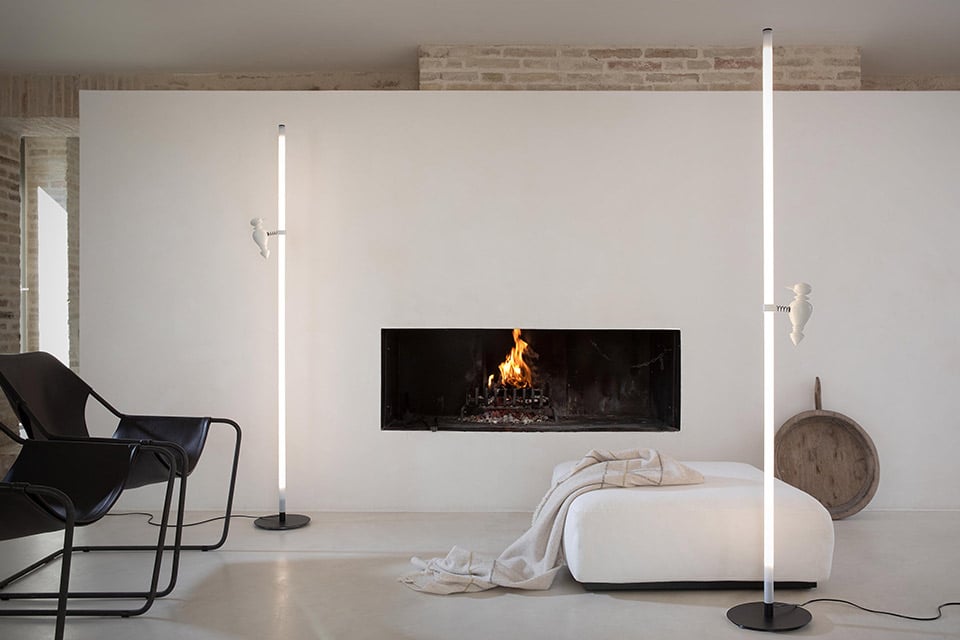 Accipicchio
Fireman, on the other hand, could be placed next to a large round table in a study room or next to desks in a library.
This floor lamp by Marc Sadler has a structure in matte black aluminum and recalls in all respects the telescopic aerial ladder of firefighters. Its lighting and design combine to create a solution of great functionality and stage presence.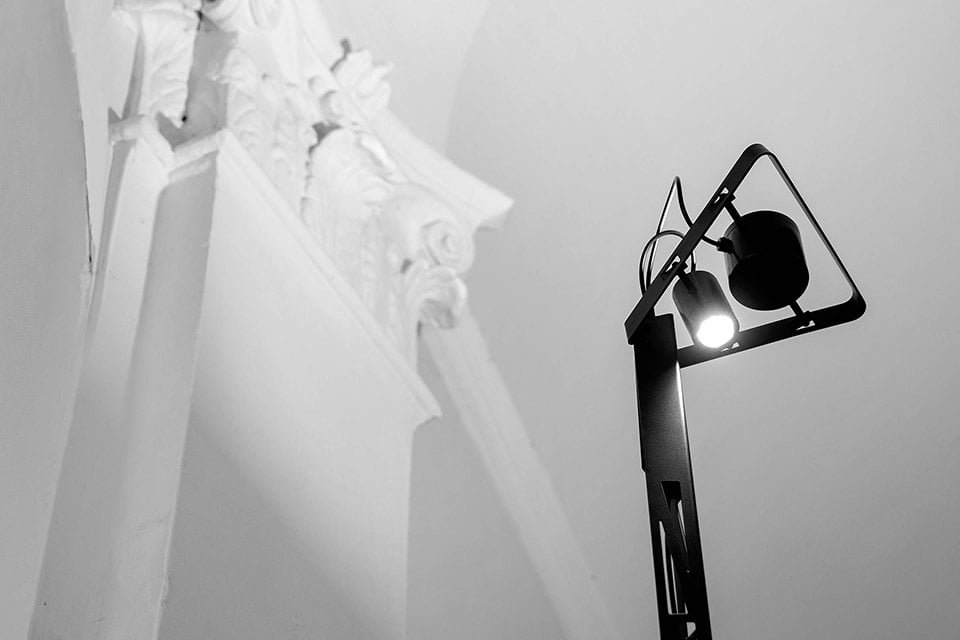 Fireman
To ensure maximum visibility and visual comfort without sacrificing style, choose Y, created by Edmondo Testaguzza, Lennart, and Matteo Ugolini.
This wall lamp has a clean and linear structure: three essential lines converge in a single point, guaranteeing task lighting for the areas in charge.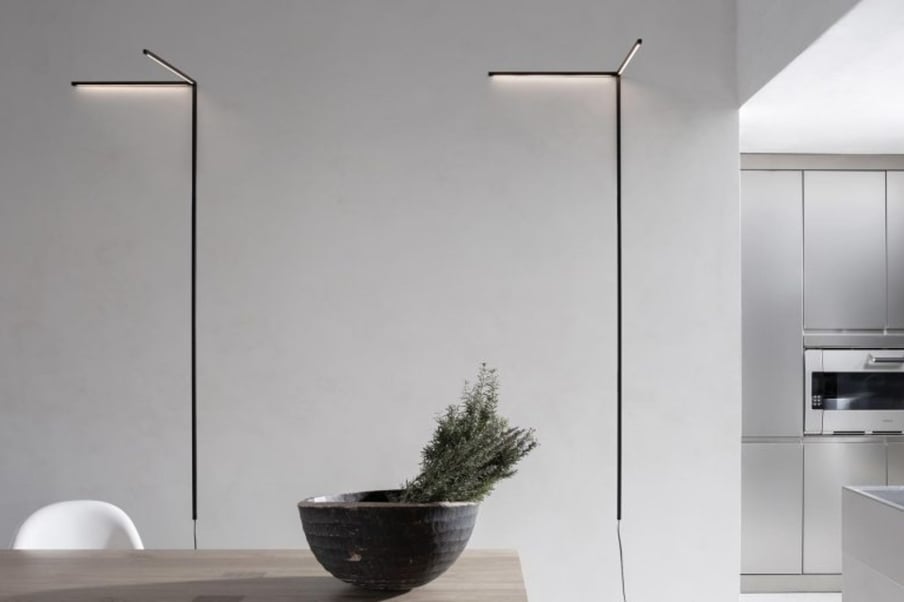 Y
Creating the perfect atmosphere with sources of the right color temperature
To create a noteworthy luminous choreography and outline the perfect atmosphere, it is necessary to take care of every detail, starting with the correct choice of light sources.
We advise choosing custom dimmable solutions so you can modulate the degree of light intensity and then set the lighting of the environment as desired.
Follow our guidelines to choose the color temperature that best suits the location, its concept, and the mood that the client wishes to instill in the environment.
For more information, support, and assistance in the realization of lighting projects for homes, restaurants, and hotels and in choosing the most suitable solutions, do not hesitate to contact us at this link. We are at your complete disposal.