"La Biglietteria"--a 160 square meter restaurant and American bar--is located inside the old ticket office and foyer of the historic Kursaal Theater on the Bari seafront. The former Kursaal Theater is one of the iconic buildings in the center of the Apulian capital.
The building, designed in late Art Nouveau style and inaugurated in 1925, was subsequently renovated in the late 1980s by Paolo Portoghesi, who opted to insert particular decorations in curved wood on the three glass doors, facing the sea.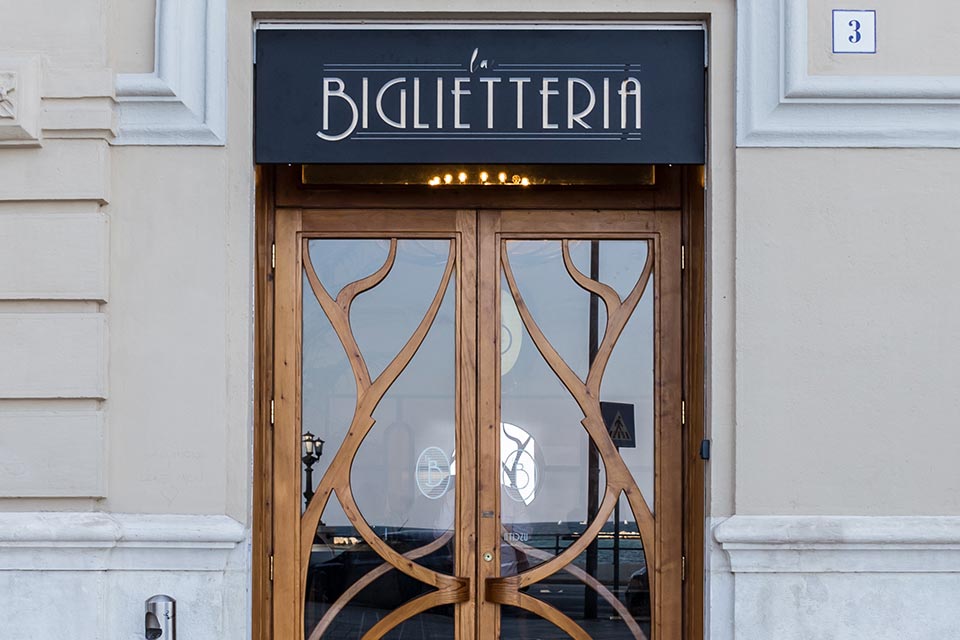 Later, with the aim of respecting the late Art Nouveau style of the original structure, the Bari-based design studio SMALL - Soft Metropolitan Architecture & Landscape Lab opted to revisit the New Déco style environments, trying to enhance and give new light to the remains of the building, such as the Bardiglio floor, the doors, the ribbed vaults, and the box office compartment of the theater with the original glass sign.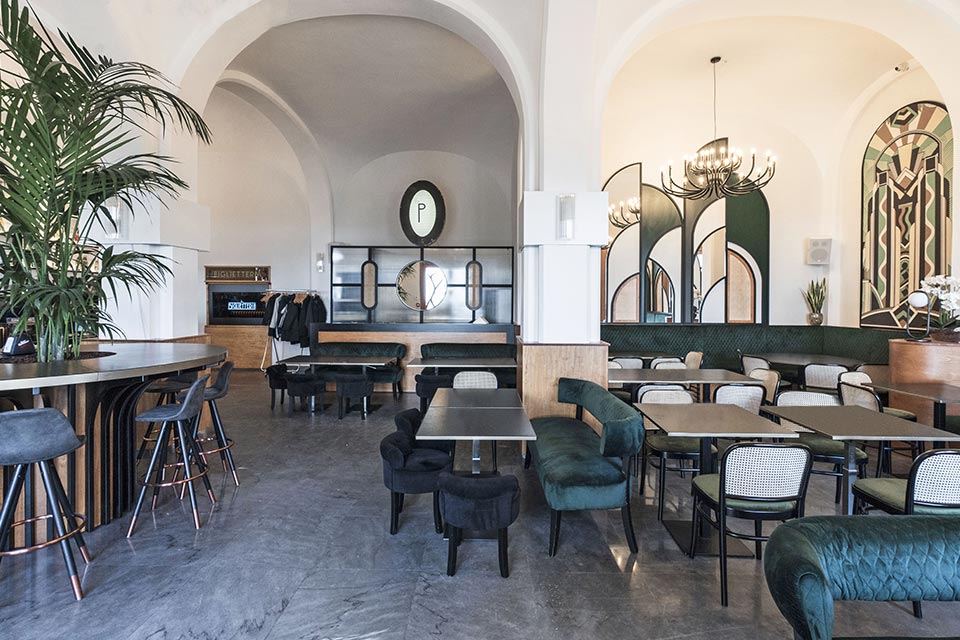 Snoob
For the interior design project of "La Biglietteria", Snoob and Nox were chosen: the Karman designer lamps that we encounter in the venue's main rooms.
In the restaurant hall, we can find the important Snoob chandeliers--designed by Matteo Ugolini--in the 16-arm model in black lacquered aluminum.
These impactful suspension lamps reinterpret the classic design of the ancient chandeliers in the center of large elegant halls in a minimal way.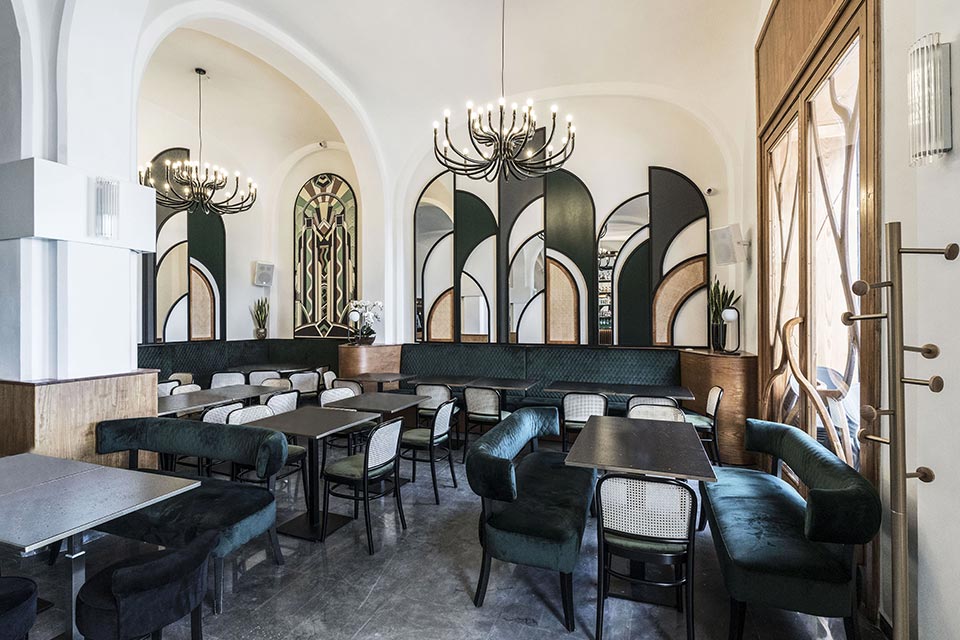 Snoob
While in the American bar area, we find four long-limbed Nox amber glass suspensions--designed by Laura Alesi and Silvia Braconi--that, with their characteristic striped texture, recall that of the counter below.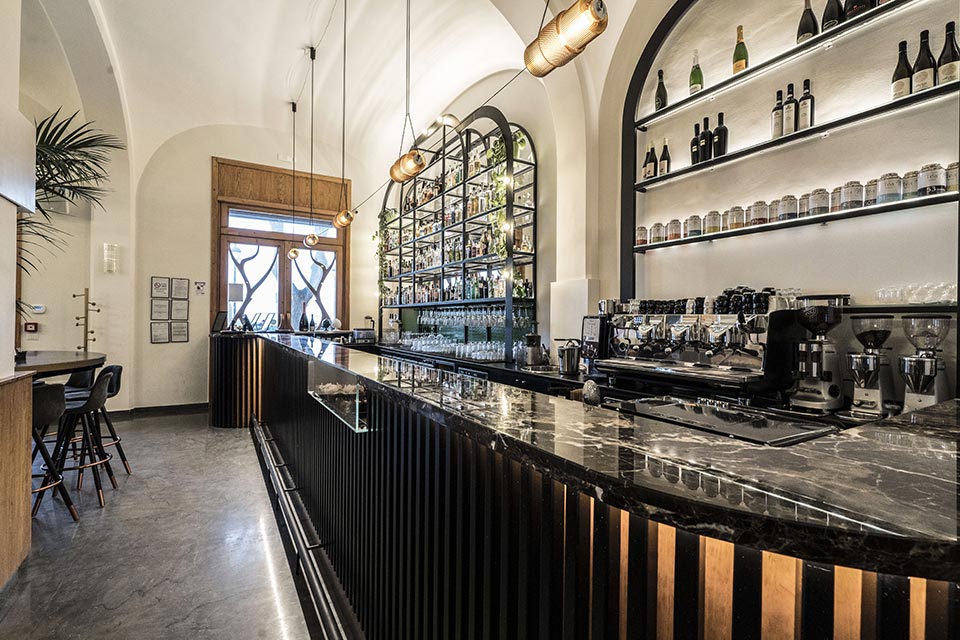 Nox
These characteristic lamps match perfectly with the large trefoil wine cellar in glass and metal that acts as a background to the front counter with distinctive wooden slats.
These two lighting elements blend with the main scenarios of the restaurant, full of furnishings made to measure by local artisans, using precious materials such as the tables in cement marble grit edged with brass, the benches, and sofas in dark green velvet, the Viennese chairs with seats in acid green velvet.
Another project in which Karman's unmistakable original and creative imprint does not go unnoticed.