The digital transformation taking place is also affecting the lighting sector, which is constituted by a real complementary structure to the development of interconnected systems that increasingly represent a new model of design architecture.
In this scenario, lighting is a widespread network that is so extensive that it can support the adoption of integrated platforms for the development of technologically advanced solutions. The technology and design of lighting installations are no longer limited to light alone but are a precious source for designers like you, as you can use the interconnection that light allows you to create between objects and the people who live in the spaces.
These premises allow us to say that in the coming years, one of the most important development opportunities for lighting companies will undoubtedly be the use of light as a fundamental component for communication.
Proceeding in this direction, it is clear that we will tend more and more towards a process of miniaturization of systems: nanotechnology that allows a general improvement in the efficiency and quality of light.
Future proposals will be system solutions characterized by better flexibility, use, and safety.
New technologies will inevitably bypass some of the parameters of today's lighting technology for sources of light, obviously also changing lighting design techniques. As a lighting design professional, you can experiment with innovative techniques, allowing yourself to be inspired by projected methods for the optimization of lighting design.
Let's take a look at the techniques that will project you into the future of lighting design.
BIM in the future of lighting design
One of the main elements in the growth of lighting design is certainly BIM— Building Information Modeling—a last-generation method that allows you to optimize the planning, implementation and even the management of the model construction of your project through the use of dedicated software. This design system, conceived by Professor Charles Eastman of the Georgia Technology Institute in Atlanta, has already had great success abroad and is a subject of great interest also in Italy.
This tool was created for the architecture and building sectors. Still, the lighting industry also benefits and, thanks to BIM, can take advantage of the total integration between architecture and light. Building Information Modeling allows you to fine-tune the design of new systems for the diffusion of light, from natural to artificial solutions, including systems that mix both types of lighting. It also makes it useful for diffusing light in any environment, be it domestic, work or industrial, and for any design purpose.
These 3D models are generated through specific software, the BIM editors, with which you can create a complete informative model to support the process that goes from the conception to the construction of your project and its management.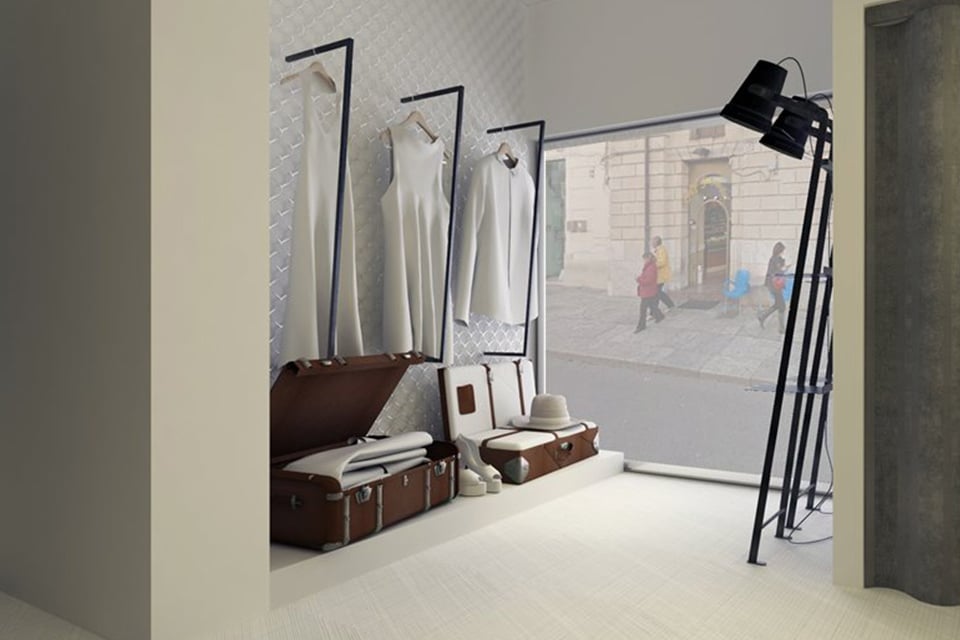 Alfred
The BIM approach is the representation of your project as a combination of three-dimensional elements, which give shape to a model that includes geometric information, attributes, and interrelations. These elements can be defined as parameters related to each other, so the modification of one of them automatically leads to the variation of the element to which it is related.
The tools that manage your model automatically provide the position and size of the elements inside it, allowing you to check for possible interference, so you can avoid it before arriving at the implementation phase. The same elements also provide information about the quantity, materials, technical specifications, assembly/installation methods, maintenance, and the costs that are going to intersect during the development of your project.
At present, few companies and designers have started organically integrating BIM. Certainly, obliging companies to apply the BIM design will create an important split between the virtuous operators of the market and the more traditionalist designers, who will lack the necessary tools to address this innovative approach.
Therefore, it is necessary to create an adequate awareness of both the benefits and costs that will have to be sustained to implement the new hardware and software systems and, more importantly, to encourage the adequate training of specialized technical personnel, as indicated by art. 3 of D.M.560. You will have to continually be interested in training in the potential of this new design method: a proper preparation will make BIM the winning card of your profession.
We can affirm that the integrated design and Building Information Modeling are aiming to soon become the reference design strategies for engineers, architects, and lighting design also in Italy. Concerning the lighting designer of the future, thanks to the clever use of BIM, you will be capable of making the structures more efficient in economic and environmental terms, as well as raising the level of comfort and safety.
Moreover, thanks to the increasingly intelligent use of lighting, you can make your project spaces safer and increase the quality of your clients' lives.
Therefore, to date, market stakeholders are intent on developing even more efficient tools, and it will be the market that decrees who will be able to respond more efficiently to the needs of this new way of building a design model.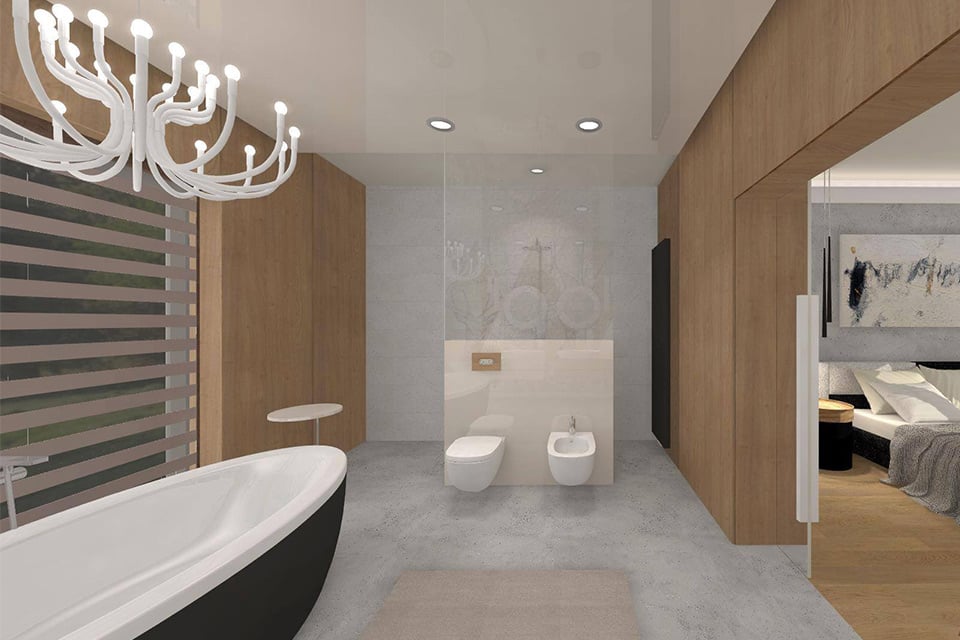 Snoob
Li-Fi and 5G: how they will affect the future of lighting design
The Li-Fi-Light Fidelity is an innovative wireless technology that transmits data and information through light waves emitted by an LED bulb. Its very high quality, such as high data transmission speed and wireless connection without the use of radio waves and extreme safety, make this technology a feared competitor of the current Wi-Fi in many areas, especially indoors.
Compared to Wi-Fi, Li-Fi offers considerable advantages, such as greater bandwidth, efficiency, availability, and security, ensuring faster data transfer.
The Li-Fi is a form of visible light communication of the OWC type —optical wireless communications. In the near future, all you will need is to insert a microchip in each LED device to combine both the function lighting and data transmission through a wireless network.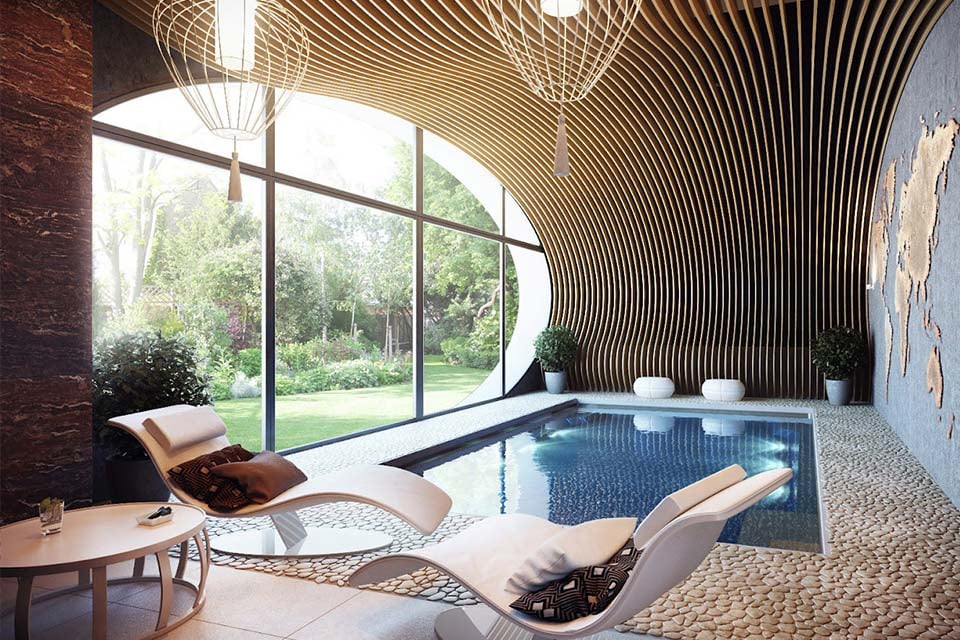 Cell
How does the Li-Fi system work?
The fulcrum of this technology is the LED bulb, with its LED driver that allows it to be controlled, which, by regulating the light beam, modulates the transmission of data accordingly.
For this to happen, the LED driver provides an access point in which you will insert the sequence of data to be transmitted. By doing so, the LED lights will be switched on and off in the Li-Fi network at such a high speed that the human eye cannot perceive it.
A system for receiving light pulses or a photodetector sensor, such as your smartphone's camera, will be able to detect and decode the signals transmitted by the LED and convert the light beam into an electrical signal capable of being read by any computer or device with an internet connection. All devices that use Li-Fi technology must be equipped with a dongle, or a card reader, that acts as a wireless modem.
The Li-Fi technology, combined with the looming 5G, will also bring about significant innovations in the field of lighting technology:
A high level of security
The absence of interference in the reception and transmission of data
The geolocation that allows you to direct the emission of LED light with great precision and accuracy
A high-speed connection even with the use of multiple devices connected at the same time—more than 10/15 Gbps
Reduced costs and energy efficiency—Li-Fi even works with a light that appears to the human eye as turned off
No danger to health, due to the absence of radio frequencies and emissions of electromagnetic waves
By virtue of these perspectives, be ready for the revolution of 5G technology, which, integrated with LI-Fi, will offer you a series of features for the design of a smart home. Your client will be able to use their voice to control the lighting, preview different outfits in a virtual catwalk directly from their closet, and more.
In some parts of the world, like Australia, this has already become a reality, so the future is upon us!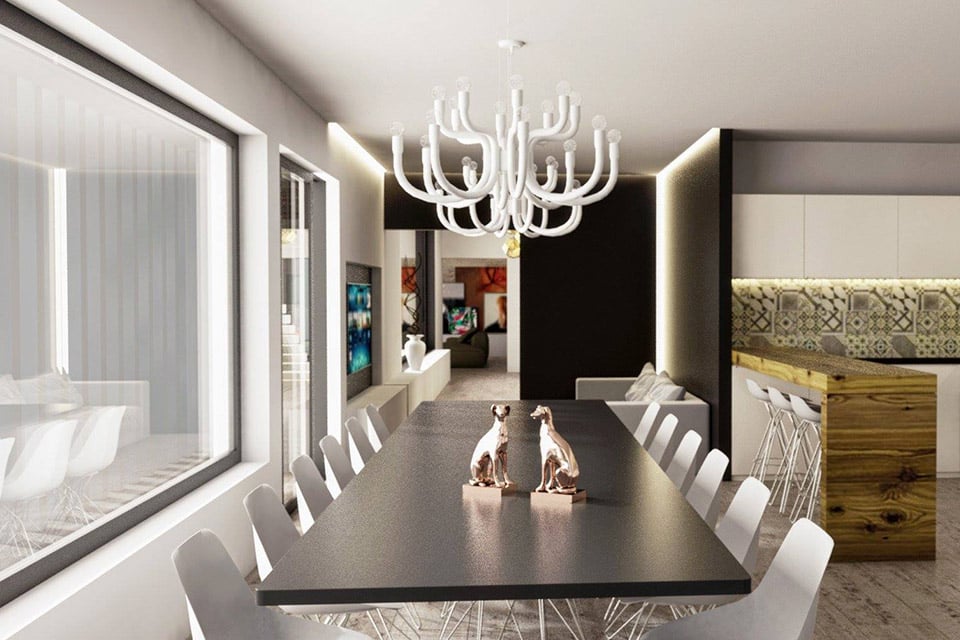 Snoob
Don't be caught unprepared!
We have even seen how lighting design is about to be overwhelmed by intelligent technology and that the combination of the 5G network and Li-Fi technology will offer new advantages for your projects, your BIM models, and the development of IoT applications--Internet of Things. You will have access to a high speed, reliable, and safe wireless communication, even in areas where some radio frequencies have problems being detected. It will be possible to connect and control indoor and outdoor lighting through the same network, and with only voice command, even from a mobile phone, or by presetting its operation.
Moreover, you can enrich your projects and models through the integration of these two technologies, which, being omnipresent thanks to the transition from one system to another with continuity, will allow you to make your project innovative and in step with the future with Intelligent lighting services and IoT and LaaS applications —Lighting as a Service.
Choose to form an internal BIM team. This work mode will allow you to carry out the project through dedicated software, and you will have the advantage of being able to exchange information with the other actors in the project, an even more important element since BIM does not yet provide Lighting Design as a specific discipline.
Therefore, we are still in the presence of a clear lack of references for what concerns the BIM and the effective preparation for the imminent future. Everything still needs to be built, and you, only by preparing yourself for the best, will know how to welcome the advent of new technologies to create projects and models that can immediately make the difference.
For more information, support, and assistance in choosing the right impactful models of modern suspension lamps for bedrooms, don't hesitate to contact us at this link. We are at your complete disposal!