Interview with the creators of the Notredame lamps: "We are crazy, ubiquitous and courageous". Luca De Bona and Dario De Meo are always traveling, creative minds franticly searching for new inspirations. They meet between Milan and Veneto and collaborate with prestigious furniture, lighting and decoration companies, dealing with artistic direction, concept design and the development of products. In this interview, they tell us a little bit about their world, their ideas and their collaboration with Karman that led them to realise the Notredame lamp.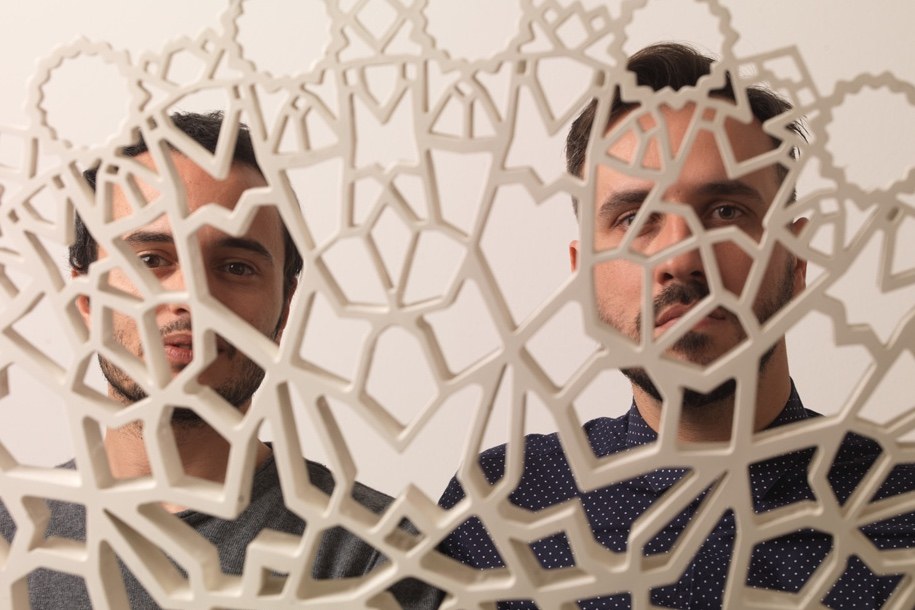 Why did you choose to become a designer?
Luca: After graduating in Architecture at the University of Venice, I understood that being a designer first and foremost meant doing continuous research, figuring out where the limit is and trying to overcome it in fields that are still unknown. It means trying to constantly innovate. I don't believe that one decides as a predetermined path to become a designer. It is more of an existential condition, a personal necessity put to use for those who want to reap the benefits.
Dario: I studied Industrial Design at Milan Polytechnic. I became a designer to unleash my need to express those thoughts that swirl around in my head as soon as I approach reality, to give them form, a name and then leave them to meet the needs of others, the laws of the market, challenging or complying with the times and trends.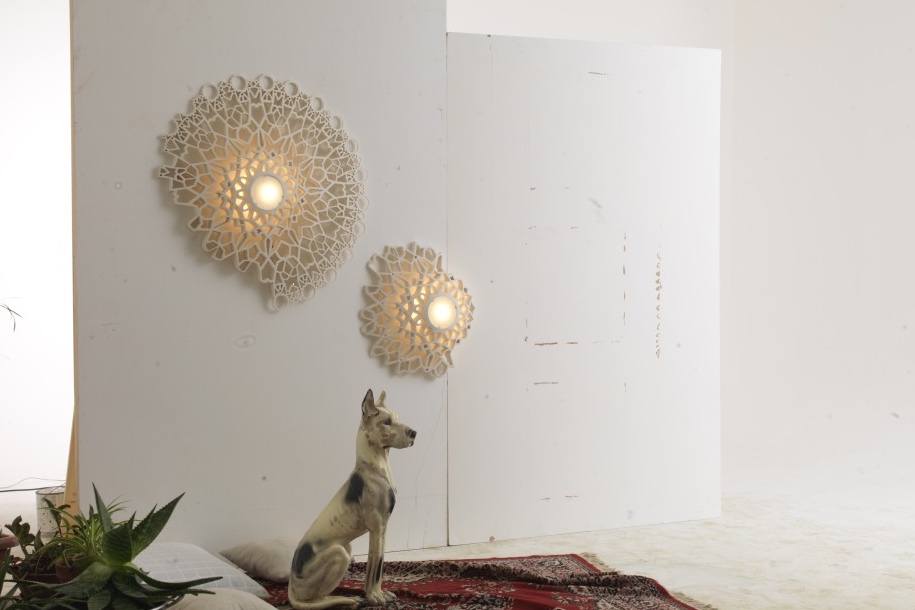 What do you do in your free time and where are your favourite places?
Luca: Loving art in all its forms, free time is a time of personal growth and shared values. I don't have a favourite place, but I enjoy traveling everywhere.
Dario: Venice and Milan are the cities that have taught us and continue to teach us something. Additionally, there are countries near and far where it's still possible to immerse yourself in situations, crowds, sensory experiences and cultural exchanges. Furthermore, each of us has its roots and this leads us to find the space in which we can breathe in various places, from the mountains for Luca to the sea for me.
How did your collaboration with Karman start?
Luca: It started with a telephone call between us and the owner, David Diamantini. An exchange of opinions, the list of mutual requirements and an appointment in Fossombrone. Since then our relationship has consolidated into periodic meetings at the headquarters and long brainstorming sessions where the energy of the company and the unique beauty of the surrounding Marches landscape are far from simple backdrops.
Dario: Working for Karman means sharing values that go beyond the simple creation and sale of lighting products. It means being part of a family where empathy, freshness and the desire to stay together and grow together become the generator of stimuli. We believe that working for Karman corresponds to the pleasure to express ourselves without strongly tying us to sales dynamics.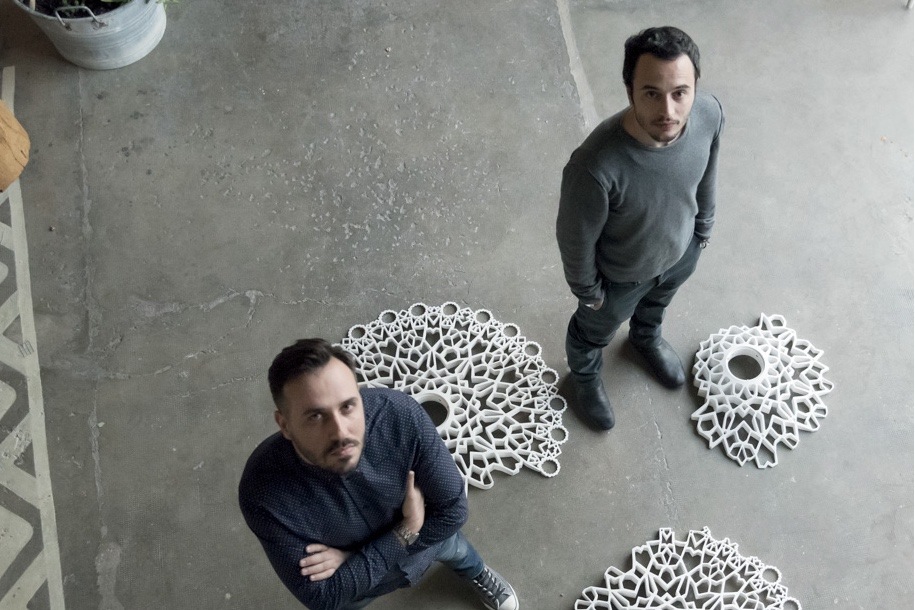 NOTREDAME is a product with a strong charge of artistic and architectural inspiration. How did you get the inspiration?
Luca: From the stills of a holiday, from the sinuous and slim lines of the churches and palaces and furthermore from the new interpretation of an ancient light vector like rose windows, which from the Gothic cathedrals become contemporary and adapt to the LED technology presenting it as poetry. The light comes out naturally from the textures of the diffuser awakening ancient emotions: technology, decoration, poetry and function merging into a lamp-sculpture. Notredame is a collection of lamps where ceiling, sconces and suspension fixtures have their own specific identity and are not linked to each other.
Dario: I wanted to evoke the charm of the natural light that radiates through the rose windows of the gothic cathedrals. Within Notredame live present and future, form and light: the poetic guise conceals a technological core awakening ancient emotions.
What are your roles in the moment you decide to make a lamp?
Luca: We don't have defined roles. We believe that through systematic comparison, in all phases of the project, we can achieve an optimal result.
Dario: Despite having peculiarities, different paths of study and a specific preparation, we never divide the tasks in a clear and distinct manner in order to avoid alienating us from our objective, losing the big picture.
Three adjectives that describe you the best
Luca: crazy, visionary, ubiquitous
Dario: synergistic, innovative, courageous
Three adjectives to describe Karman.
Together: Authentic, provocative, emotional