Cupido is one of the latest Karman lamps belonging to the new collection presented at Euroluce 2019. It is a lighting design solution with a great aesthetic appeal capable of expressing a new concept in all its beauty and diffusing a new mantra that reflects the creed of the company fully: a light forever.
This new lighting system designed by Matteo Ugolini, through plays on light, textures, and transparencies, tells the story of a meeting, a union of western and oriental styles that, merging into a synergistic dance, communicates through the language of the Romantic Sehnsucht, longing for the object of desire.
In this article, we will illustrate the technical-aesthetic characteristics of this extraordinary lamp and the best positions in which it can be placed.
Cupid by Karman: when the east meets the west, modern style is born
The cinematic atmospheres of Wong Kar-Wai or the literary suggestions of the Duras Lover? Many sources of inspiration stimulated Matteo Ugolini's creative mind in making Cupid.
Without a doubt, it is a light source of great elegance and functionality, ideal both as a technical and decorative lighting source.
It has a linear and decisive structure, consisting of a long, minimalist LED bar that pierces through an anthracite-colored cotton lampshade with an internal print.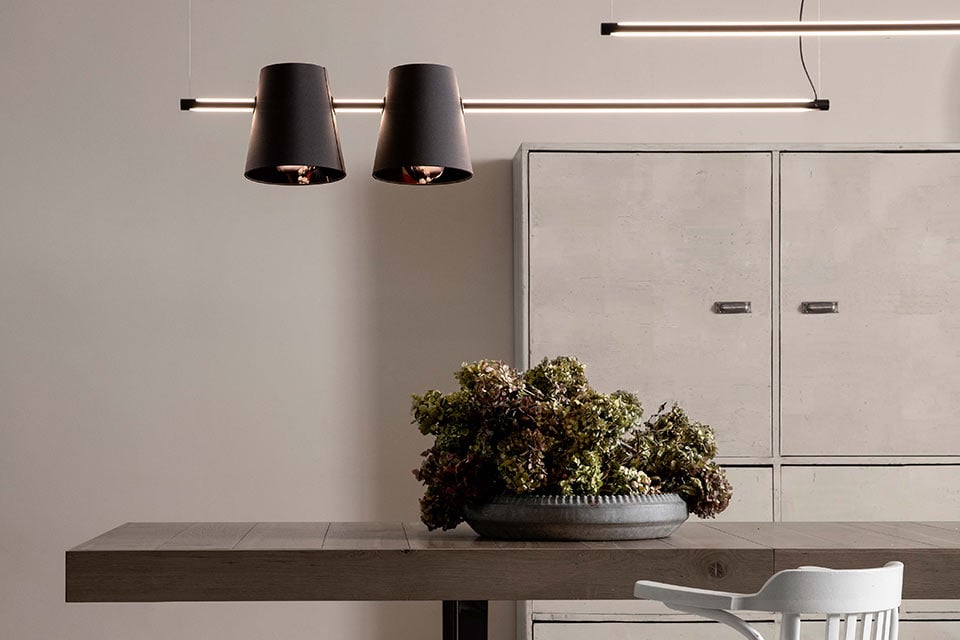 Cupido
Versatile and adaptable to any furnishing context, Cupido by Karman is perfect for illuminating and decorating any environment in hotels and accommodation facilities, private homes, bars, and restaurants.
From the bedroom to the kitchen, from the living area to a large lounge area, this solution is able to provide excellent ambient lighting and task lighting.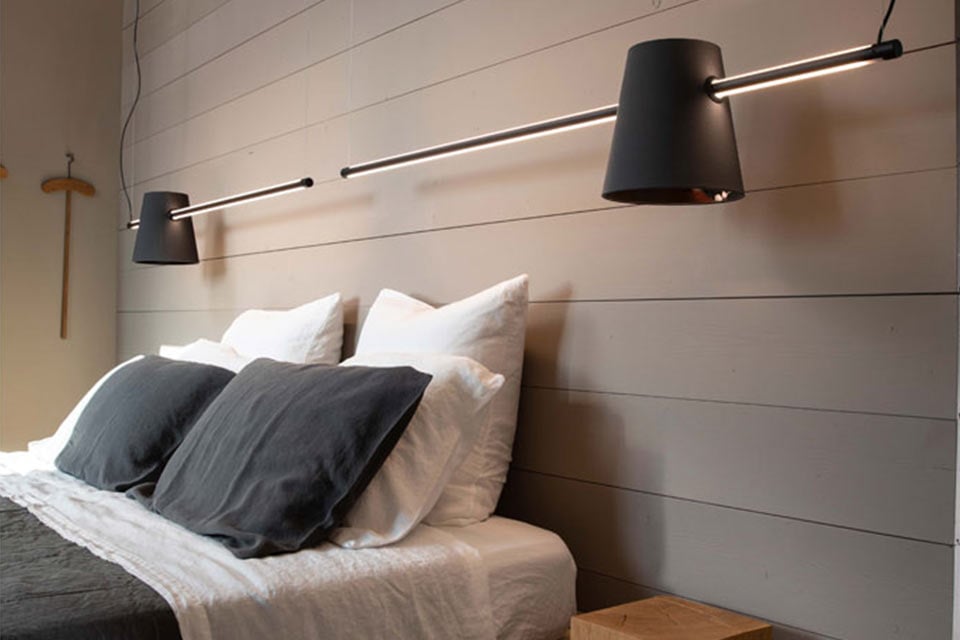 Cupido
In fact, it is available in a standard, floor/ceiling or traditional suspension version in different sizes, and the LED bar is also available in two sizes, with the possibility of adding the lampshade accessory.
All designed to meet the needs of the most demanding client and their stylistic needs by creating an aesthetically and functionally flawless lighting project.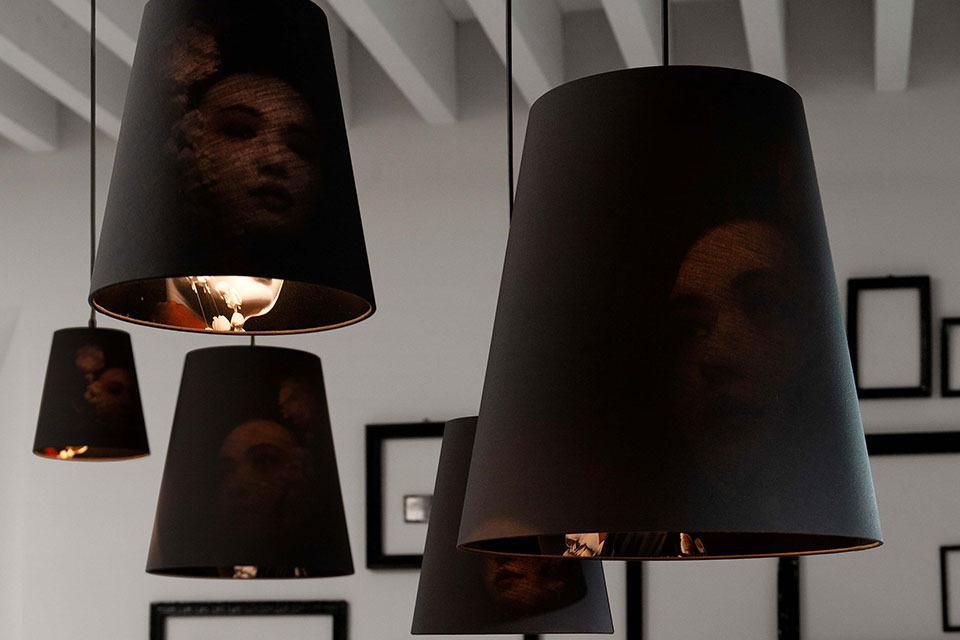 Cupido
Sobriety and elegance: the unmistakable decorative potential of Cupid by Karman
Cupido by Karman was born from the encounter between apparently irreconcilable worlds: a sophisticated lighting source that marks a turning point in the creation of new hybrid styles halfway between East and West.
Complete the lighting design composition of your project with Cupid and choose the model that best suits the client's requests. The final result will stand out for its unmistakable class and modernity.
For more information, support, and assistance in the correct choice of the right lamp models for your decorative lighting project, do not hesitate to contact us at this link. We are at your disposal.