Every professional must create a refined environment, paying attention to the smallest details, in particular, one element that enhances the style of each area and gives value to each furnishing element, such as furniture, paintings, various objects, colors, and even materials.
This element is light. Even though it is impalpable and immaterial, it is always and necessarily present, which makes it the true protagonist of any room. The right lighting scheme may also be able to divide the spaces within the same room: for example, the living room can be divided into a kitchen, lounge and dining area without an architectural separation, but, as is the case in open spaces, simply through the wise and targeted use of the right light.
Therefore, light is not only used to illuminate spaces; to this more classic functionality, we must add a furnishing aesthetic that creates and underlines the personality of the illuminated environment through the design of the chosen lighting fixture.
That's why you have to choose lighting systems, whether wall lamps, suspension lamps, floor lamps, etc., to be used as real complementary furnishing elements. A single light source cannot define the environment; that's why you should select various lamps to obtain precisely the effect desired by your client.
It's your job to create the right mix of elements, considering the functions, intensity, and range of each lamp until you reach the maximum possible balance in each space. Your project must be able to create the right atmosphere for every moment of the day; maybe you can turn to modular lighting systems depending on their current needs.
If your job is to ensure the right mix between the elements that make up the lighting system, Karman lamps make your work much easier, because they are designed to incorporate the right blend of aesthetics and functionality. This means that you can choose among the various models of the Karman collections and find the right lamps for each type of environment that you will illuminate.
Below, we will take a look at the ideal locations for the installation of each type of lamp and which Karman lamps are best suited to various situations.
Aesthetic and functional Karman lamps for any environment
In the Karman collections, the lamps are divided by category, so that you can easily find the type of lamp you are looking for. Searching for a type of lamp in a targeted manner assumes that you know perfectly what each of the functions is, but very often this is not the case. You can easily fall for the mistake of making inappropriate or incorrect lamp choices that affect the whole project.
To prevent this from happening, let's take a look at what the functions of each type of lamp are and how functionality and aesthetics combine perfectly in Karman lamps, where the luminous component illuminates the space and, at the same time, enhances the features stylistic elements of the unique design of each lighting fixture, giving greater value to the environments.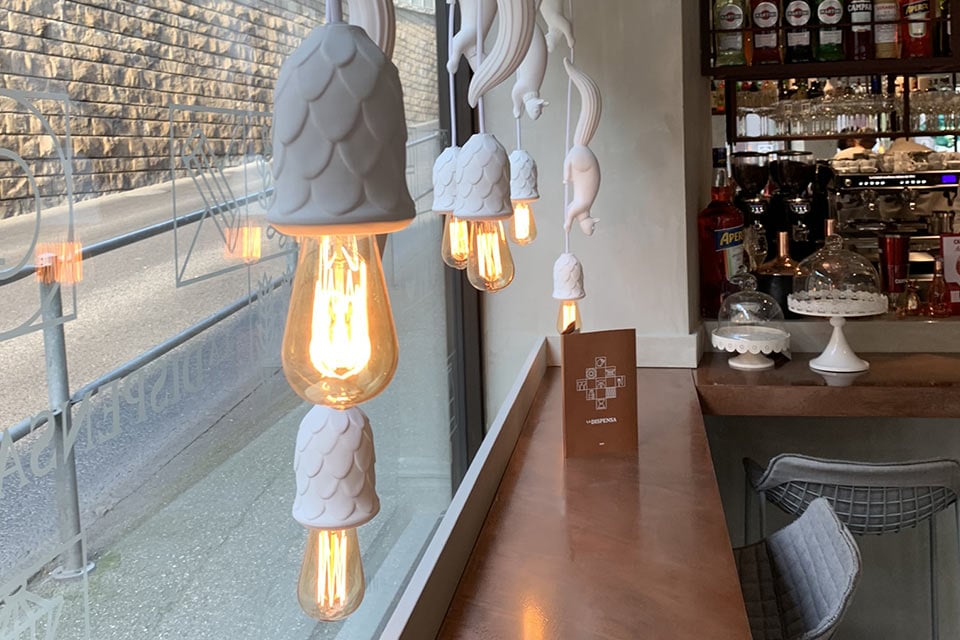 Sherwood
Suspension lamps
Suspension lamps represent the fulcrum of each room: it is precisely this type of lamp that highlights the usefulness and beauty of the furnishing elements. An optimal suspension lamp is consistent with the style of the house and does not fall into excesses that would cheapen the space.
To choose a suspension lamp, you should first study the room that will welcome it: the choice of this lamp must accompany and enhance the style of the space, its colors, and its dimensions. The width of the suspension lamp must conform to the area, so as not to obstruct a limited space, but also not to get lost in the generosity of the rooms.
Karman suspension lamps offer unique and avant-garde designs. The use of multiple materials and artistic techniques in their production adds a strong aesthetic element capable of giving all rooms a touch of art and design, without ever neglecting the illuminating functionality that makes these lamps suitable for any domestic context, especially above the dining table, completing and enhancing it.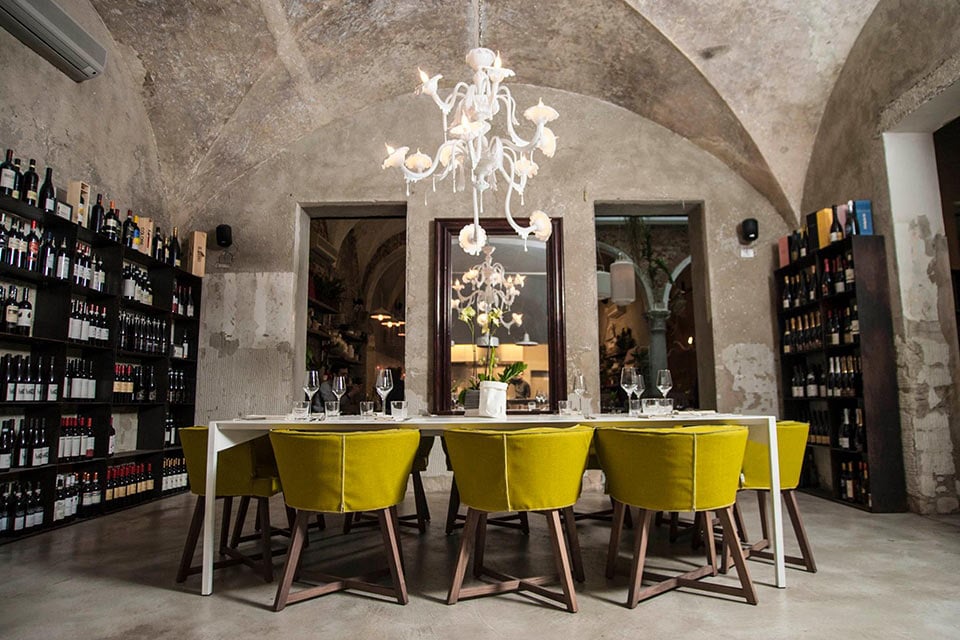 Au Revoir
Ceiling lamps
Ceiling lamps, or overhead lights, represent a very useful lighting tool and are also an elegant symbol of style.
Choosing ceiling lamps can meet both the technical and aesthetic needs of your client. Ceiling lights are lamps have a tacit elegance, as they are capable of being noticed even when they are off.
Modern ceiling lights are widely used and are a type of lighting fixture that lends itself optimally to be installed in places with a low ceiling. In these environments, suspension lamps would be rather bulky and very not very functional. In contrast, the use of ceiling lamps allows you to illuminate the premises without occupying the living space or making major changes to the environment's decor.
Therefore, ceiling lights are one of the most popular solutions because of their numerous advantages, both aesthetic and functional. Karman ceiling lights have the artistic peculiarity of looking like real works of art installed on the walls, a quality that gives these lamps original shapes and a variety of materials and finishes, inevitable lighting fixtures in environments such as the study or the bedroom, for example. However, they lend themselves perfectly to any environment.
Wall lamps
Wall lamps, also known as appliquès, like ceiling lamps, are considered a true piece of furniture, as well as a very useful lighting fixture. By now, this lamp has been given the same importance that is normally given to other lighting fixtures such as the ceiling lamp, floor lamp, etc. by the professionals of the sector.
In the Karman appliquè catalog, you will find models suitable for decorating with light, capable of creating spectacular plays on light and shadows and evocative reflections that delicately spread onto the wall of the room in which it is installed.
Appliquès can also highlight particular objects and furnishing elements, if placed, for example, on top of a painting or on the sides of a bookcase.
Installed on an empty wall, Karman appliquès will use the wall as a canvas to enhance the handcrafted features that make up the unique design of these wonderful lamps with characteristic lighting.
We can safely say that this type of lamp is mainly built to be installed on a wall from where it can radiate light in various ways, expressing itself in all its beauty and functionality.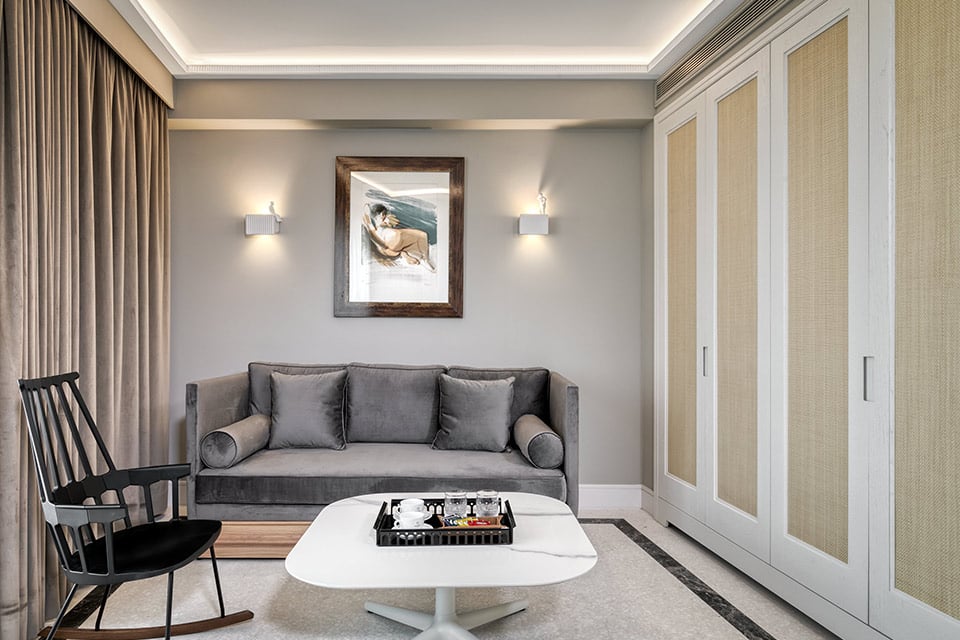 Umarell
Table and floor lamps
Table lamps are equipped with lampshades that we often find on bedside tables to illuminate the bedroom sectorally where it is needed, but are also used in other indoor rooms.
They are usually positioned on rather low support surfaces, which make the presence of the lampshade necessary to shield the light to avoid an unpleasant glare.
In the past, the lampshades were primarily covered with fabric, finely adorned and decorated with trimmings and various types of borders. Today, there are various types of materials available, including fabrics, resin, thermoplastic material, aluminum, polycarbonate, and glass, for example.
Floor lamps constitute a real piece of furniture, as they give additional value to the room in which they are placed.
Floor lamps are usually placed near the sofa, next to the dining table or in the sleeping area. In general, these lamps have an adjustable arm, and their light beam is regulated by a diffuser, but this depends on the type of lampshade and the luminous effect that you want to achieve.
One of the functions of floor lamps can be associated in part with that of the table lamp, that is, it can be integrated into the space as a reading lamp since a localized light necessarily pointing downwards is required to read.
You can also use the floor lamp as ambient light. In this case, you need to direct the lampshade upwards, so that the light reflects on the ceiling to obtain well-diffused lighting.
Floor lamps are easy to position because they do not require the intervention of a technician: just find an electrical outlet. This gives floor lamps the great benefit of being able to be easily moved from one room to another.
Moving on to the aesthetic function, Karman floor lamps have some distinctive features of undeniable originality in their design, which, combined with the use of innovative materials in the sector, make them one-of-a-kind, regarding aesthetics and their extremely versatile functionality.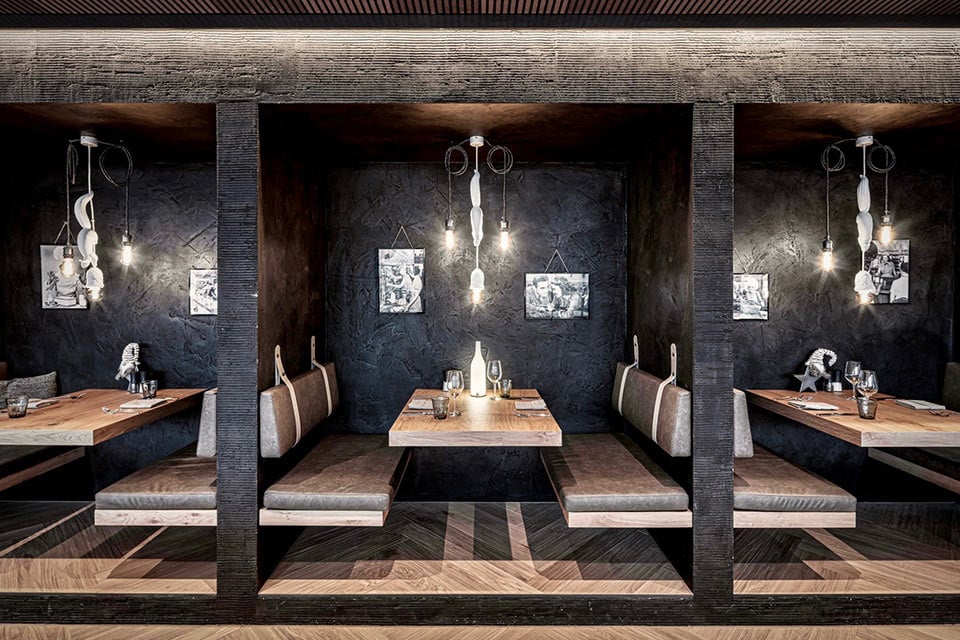 Sherwood and Bacco
Recessed lamps
Recessed lamps are more simply spotlights that are installed into a false ceiling. Karman recessed lamps represent the perfect meeting between the functionality of light and the originality of design in the field of lighting.
Choosing to illuminate some spaces with spotlights does not mean that you are bound to install them on the ceiling since this type of lighting fixtures lends itself to many other installations, such as, for example, on the lower part of a wall to illuminate a staircase or a corridor--assuming the function of a path marker--or above a mirror to create an elegant play on lights.
In the bathroom area, for example, spotlights recessed all around the perimeter of the mirror make this tool easy to use and extremely functional for daily actions such as shaving or putting on makeup.
Spotlights, therefore, are a solution that you can easily decide to adopt in any environment, from the kitchen to the bathroom, from the corridor to the bedroom, ensuring a high quality of lighting and representing a simple and refined solution at the same time, that you can use in various contexts and spaces, adapting it to every request and need of your client.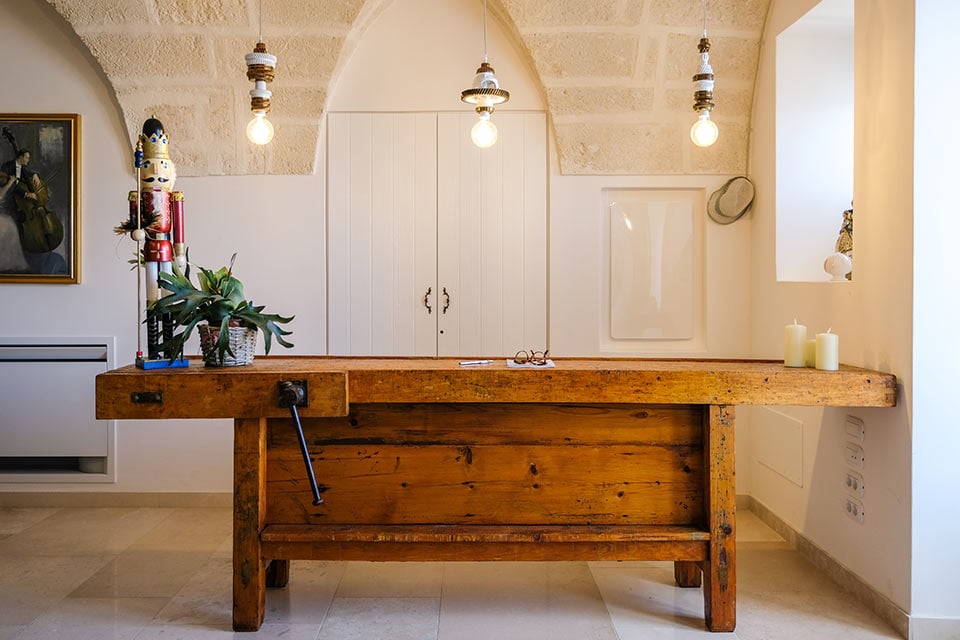 Mek
Choose Karman lamps to insert the right mix of aesthetics and functionality to your lighting project
We have seen the functions of each type of lamp and their ideal environments.
That said, you can now can choose the most suitable Karman lamps for every type of environment. Karman collections and projects show us how the right mix of aesthetics and functionality can give luster to your lighting project, making it optimal to meet the functional needs and aesthetic requests of your client.
You only have to follow the directions seen in this article and choose the most suitable solutions for your project!
For more information, support, and assistance in choosing the right lamp models for your decorative lighting project, do not hesitate to contact us at this link. We are at your complete disposal.