Karman was founded in the heart of the Marche region in the city of Fossombrone in 2005. Karman has always stood out for its ability to convert creativity, irony and passion into light sculptures with great aesthetic appeal.
That's why the touch of Karman lamps leaves an indelible mark of style in every room that hosts them; they adapt to the context, always creating unique and unrepeatable atmospheres.
For Karman, light is pure suggestion, inspiration that materialises into lighting design achievements that meet the needs of the client, giving a new and unusual accent to spaces.
If we have not yet convinced you to choose Karman as a supplier for your decorative lighting project, we recommend reading the rest of the article.
Why you should choose Karman for your decorative lighting project
Have you been commissioned to do a lighting design project and are looking for the most aesthetically suitable lamps for the context?
Below, we have made a list of 8 valid reasons why you should choose Karman as your decorative lighting supplier:
1. Karman and the desire to experiment
2. Create solutions that always amaze
3. Professionalism and creativity: the Karman designer team
4. Designer lamps 100% Made in Italy
5. Use resistant materials with great aesthetic potential
6. Storybox and storytelling: news, stories and tips by Karman
7. Karman offers assistance in every design phase
8. Functional and aesthetic versatility: Karman in lighting projects for homes, hotels, restaurants and retail
Let's continue in stages.
1. Karman and the desire to experiment
Experiment, dare, innovate. The Karman world moves naturally through an original and personal decorative use of light both in private environments and in contract environments.
Each lamp has something to say; it is the materialisation of a memory, a feeling, a piece of life. The styles of designers blend and happily coexist between tradition and modernity guided by research and the technical ability to create beauty.
2. Create solutions that always amaze
The unpredictability of things, the lightness of intuition, the dream, the ability to create and the emotion in being amazed, provoking a smile, a curiosity. Each time a different alchemy accompanies Karman in inventing new light sculptures.
Each time a different story becomes the theme of a new project. Light is a continuous source of inspiration, an impalpable element that allows you to decorate environments, to look at them from a different perspective.
3. Professionalism and creativity: the Karman designer team
The Karman team of experts, through each creation, redefines the concept of beauty and does it by working in all directions, so that the involvement of the senses is complete and the suggestion to the max. Here is the profile of the Karman designers:
Karman's Art director and creative designer, Matteo Ugolini, moves away from the ordinary design patterns, allowing the company to take a unique and characteristic path.
His goal is to excite, and his roots are firm in the memory of the past and the nature to which it is bound.
Edmondo Testaguzza was born in Backnang (Germany) in 1964, and since 1997, he has owned a Design Studio of his same name.
Sensitive to environmental issues, he is also involved in the study and design of Green Technology systems for the construction of urban and domestic landscapes with a new concept.
She is an architect, designer, art director and interior designer. Many of her exhibitions and installations are held all over the world.
In 1983, she won the Osaka International Design Award, and in 2000, she was Designer of the Year for the German magazine Architektur & Wohnen. In 2011, she won the Elle Deco International Design Awards with 2 projects. In 2014, she received the prestigious appointment to become part of the Design Hall of Fame from Interior Design Magazine.
In 2018, for the outdoor furniture category, she won third place in the Elle Deco International Design Awards.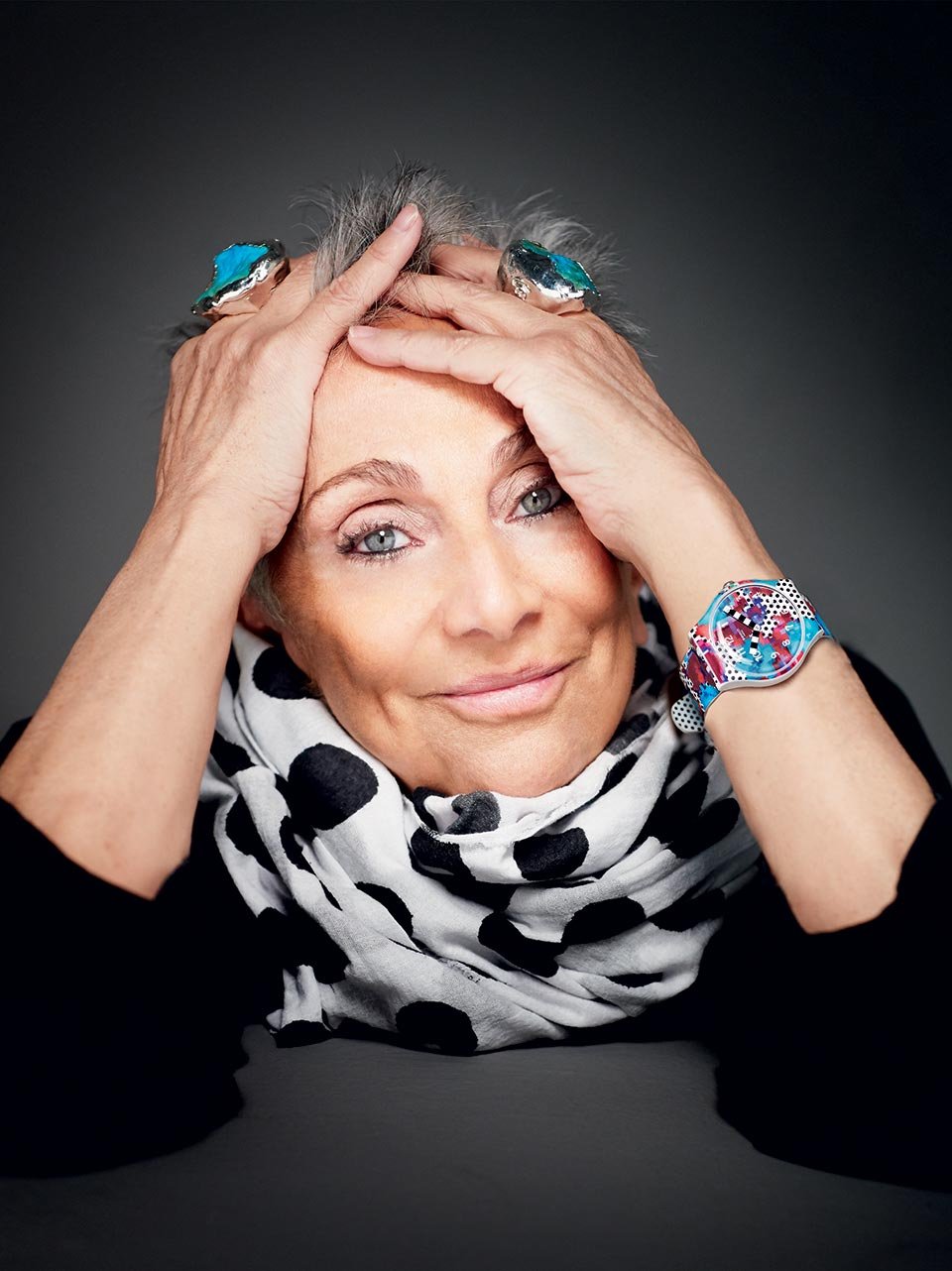 Paola Navone (ph. Giovanni Gastel)
A designer-non-designer at the crossroads of study, company, market, academy, new technologies and social relations.
For 20 years, he has been a protagonist of lighting design and boasts important collaborations and artistic directions for the most famous and recognised European and global lighting and furniture brands, without neglecting a free 360 ° experimentation around the project, technologies, materials and brand management.
Listed as one of the most representative designers of the new millennium, in 2012, he co-founded SomethingGood, a microbrand that sells high-quality decorative products made locally in Italy with the aim of promoting and enhancing Italian craftsmanship and know-how.
In addition to carrying out international consulting activities, he is a lecturer on project topics and teaches in many Italian universities.
Luca De Bona & Dario De Meo
Luca and Dario, respectively architect and designer, collaborate with prestigious furnishing, lighting and decoration companies, dealing with artistic direction, concept design and product development.
What unites their paths is a research in micro and macro scale that re-reads and merges various areas: architecture, design, graphics and art to create innovative environments and objects, capable of telling stories and inducing emotions.
Stefano Bizzarri and Claudio Cinti are the two designers who have been in charge of the Pesaro-based company "Bizzarri design" since 1995, whose studio has always been focused on researching and experimenting with new materials and/or innovative processing techniques of traditional materials.
This architecture and design studio founded by Giulio, Paolo and Michela Baldessari is a professional association active in the field of architecture, industrial and visual design and interior architecture.
It operates with multiple work groups in-house and with a dense network of external consultants and sets up exhibitions in Italy and abroad. They also develop research activities and participate in competitions and exhibitions.
They are currently working on public and private projects in the residential, office and industrial sector, restoration of historic and antique buildings and interior architecture projects.
4. Designer lamps 100% Made in Italy
From the processing of raw materials to the implementation of projects and achievements, Karman only collaborates with Italian companies and professionals.
In fact, Karman lamps are 100% Made in Italy certified design products, an important symbol that has always shown the excellence of Italian taste and the elegant mastery of manufacturing art.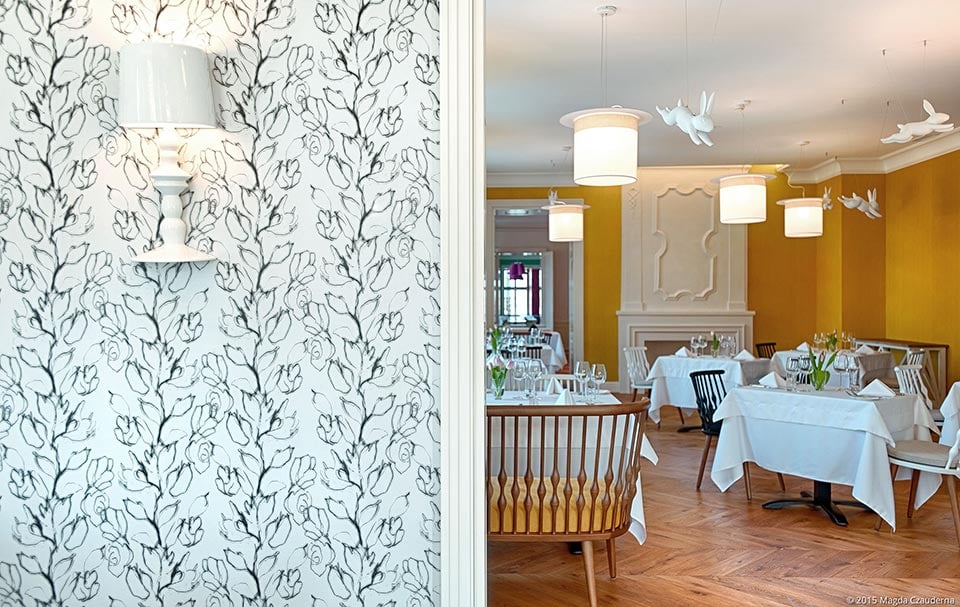 Alibabig
5. Use resistant materials with great aesthetic potential
To make their own lamps, the Karman team uses a selection of quality materials, such as:
Concrete
Glass
Ceramic
Wood
Fibreglass
Metal
Fabrics
Each of these materials is able to combine durability, modeling ability and performance in solutions with a strong aesthetic presence and functional value.
6. Storybox and storytelling: news, stories and tips by Karman
Operating by name and by nature ... even online! Karman has created a blog section, rich in content, to guarantee continuous assistance and ensure an inexhaustible source of stylistic cues and design advice.
In addition, in the Storytelling section, you will find a collection of articles, posts and press reviews specially prepared by the internal editorial staff to keep you updated on unmissable appointments and the latest company news.
7. Karman offers assistance in every design phase
Choosing Karman means being accompanied step by step in your lighting design project.
From the first steps of design to the selection of lighting solutions, from personalisation to installation: a path where assistance and know-how come together to guarantee a final result of high technical-aesthetic content.
8. Functional and aesthetic versatility: Karman in lighting projects for homes, hotels, restaurants and retail
Karman has been commissioned to do numerous lighting design projects for homes, hotels, restaurants and retail .
Having completed numerous collaborations with contracts and projects, the Karman team is highly specialised and has all the requisites and knowledge to help you in the lighting design of restaurants, accommodation facilities, private homes and commercial spaces.
Decorative lighting for restaurants, hotels and private homes: all you need is Karman
In this article, we have explained the reasons why Karman could be the decorative lighting supplier you need for your project.
Creativity, professionalism, know-how and versatility: choose Karman.
For more information, support and assistance in choosing the right lamp models for your decorative lighting project, contact us at this link. We are at your complete disposal.