No matter the type of environment you are dealing with, lighting is one of the most important aspects and, at the same time, one of the most difficult to design and choose.
We need an update on the latest trends in lighting design throughout the world to help us enrich environments with lamps that give our projects a touch of style.
Lighting is an essential component for a successful project, and it must respond to both functional and aesthetic needs.
The 2022 trends for designer lighting range from clusters of naked light bulbs in dynamic arrangements to elegant sculptural shapes and styles and shades of neutral colors.
The 5 lighting design trends for 2022
The predominant trend of 2022, together with the return to nature, will be the elimination of the superfluous for the benefit of simplicity and functionality in the furnishings.
In this sense, lighting has an even more relevant value and becomes the true protagonist of its environments, capable of enhancing tidy spaces characterized by light materials and neutral colors.
For modern and, at the same time, practical and functional environments, 2022 puts state-of-the-art materials, neutral colors, and accessories with linear geometric shapes first, which applies not only to furnishings and coverings but also lighting.
The keywords of the lighting design trends of 2022 will be minimalism and sustainability, looking to hi-tech and large spaces such as lofts and open spaces, as well as the reinterpretation of old buildings in a contemporary way.
Some furnishing styles that we have seen in recent years are making a comeback, such as the Scandinavian style and industrial chic, with a passion for a certain refined art deco style as a habit that we carry with us from 2020.
The materials used most by designers and architects for interior design in 2022 will mainly be:
Wood, with a tendency to light and natural tones, paying close attention to the paints, which are also rigorously sustainable and natural.
Marble, in all versions, especially if refined and luxurious.
Cement and stone, combined with metals, both dark and brass to warm up rooms.
Glass, mostly used to give space to natural light and make accessories versatile and bright.
As for colors, 2022 does not foresee a great variety of colors, as a purely minimal style will prevail: designers are more frequently oriented to classic colors such as brass, copper, and brown.
Particularly enthusiastic is the interest in chandeliers made with glass in basic black and white colors.
Solutions like this are well suited to interiors decorated in line with modern or classic-modern styles.
Let's take a look at the 5 lighting design trends for 2022.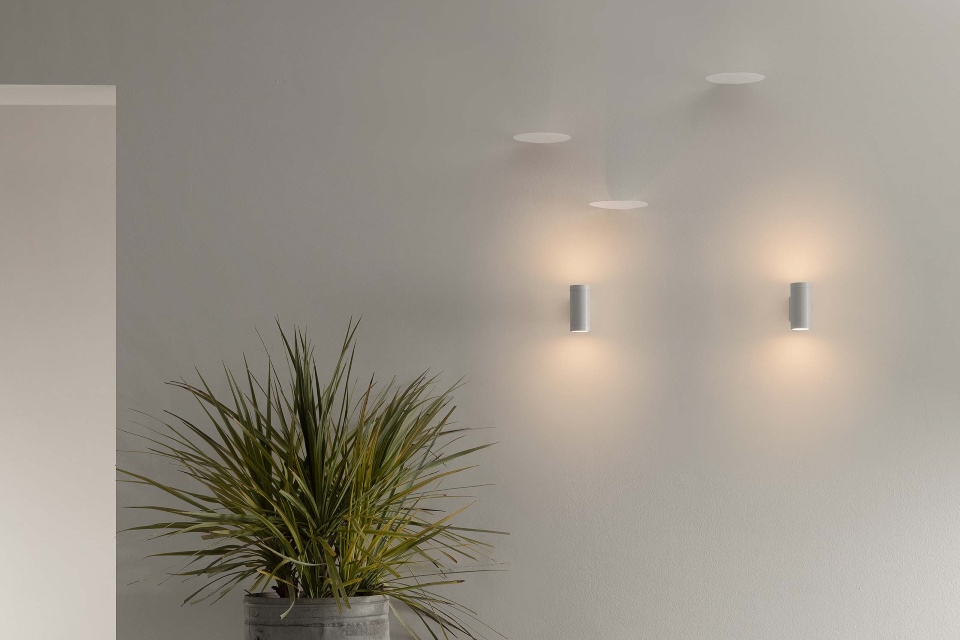 Movida
1. Designer suspension lamps that characterize their environment
2022 will see ceiling lights not only as a functional element but as the fulcrum of the environments: elegant and extravagant lighting fixtures for every style, from contemporary to "cottagecore".
New finishes, vintage style, and slightly retro lines are the elements that will characterize the 2022 suspension lamps.
There is a great return to chandeliers which, inserted as primary elements in open spaces, living rooms, and large rooms, will become the absolute focal point. On the other hand, the rest of the surrounding lighting will have to be lightened with the use of spotlights, wall lights, and minimal ceiling lights.
In your project, go for it and be bold with suspensions, especially in larger spaces, and opt for unconventional lighting fixtures in smaller spaces, especially when combined with other design elements.
Multiple suspension lamps immediately create an atmosphere and elegance: they can be customized in number, finishes, and positioning and are confirmed as a must also in 2022.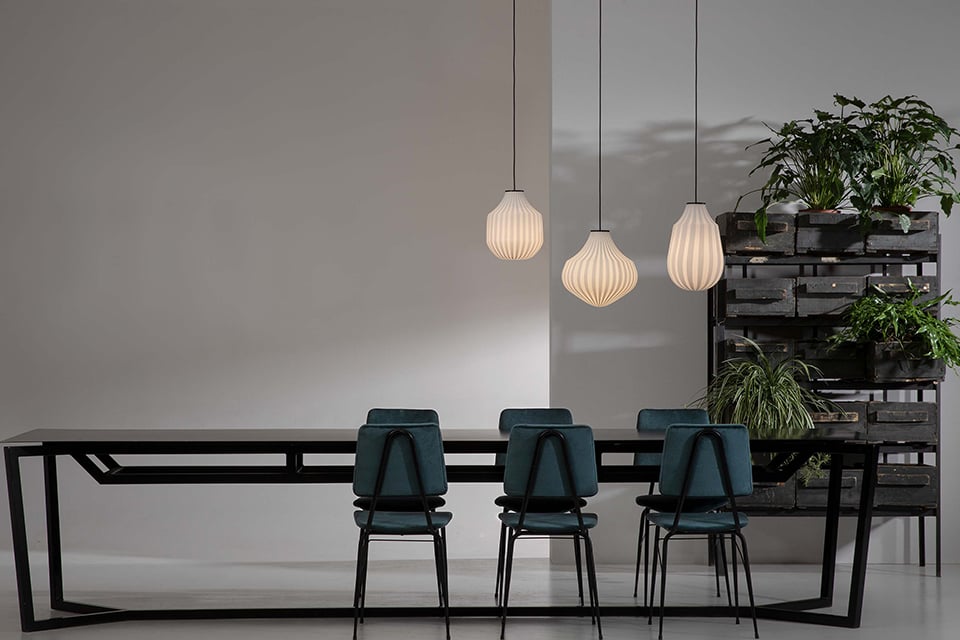 Circus
2. Designer table and floor lamps like real sculptures
The floor and table lamps with sculptural shapes and bold designs will transform your lamps into works of art, making them very interesting even when the light is off.
You can use pairs of lamps to accent a beautiful sideboard or console table, or to frame an important piece of furniture such as a sofa or bed.
Floor lamps will undoubtedly be the protagonists of lighting also in 2022. For a virtual division of large and more sophisticated spaces, even the floor lamps, play the fundamental role of outlining a space, to define its role and accentuate its beauty.
So, you can insert table and floor lamps with both extravagant and elegant designs in your project, and they can be placed next to an armchair or sofa to create a comfortable reading point in the living area or to illuminate an open space in the large lounges but also in the bedrooms with mirrors and walk-in wardrobes.
Furthermore, table and floor lamps are perfect for illuminating a dark and forgotten corner of a corridor with an attractive design to give new life to a home.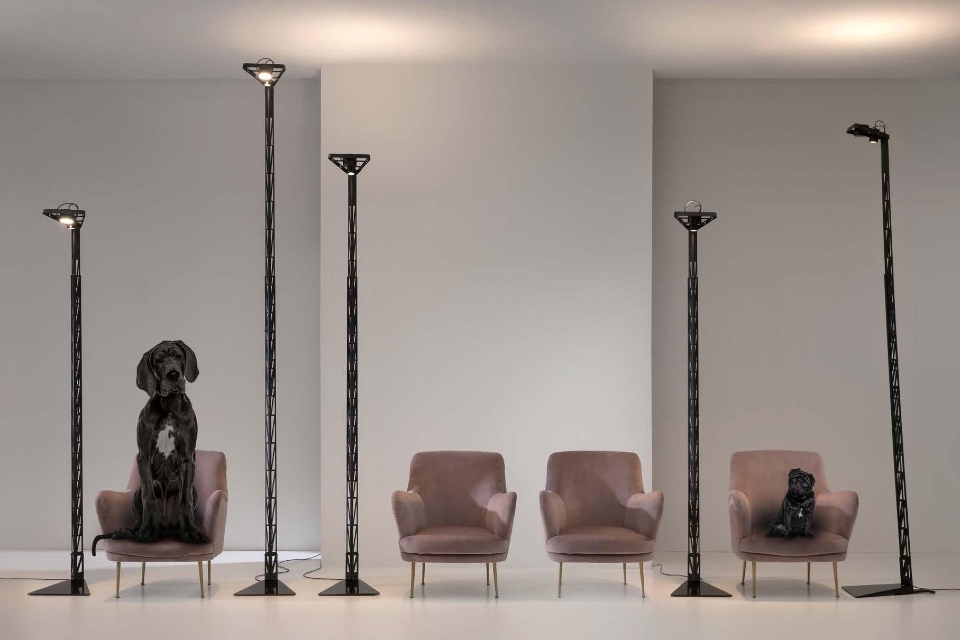 Fireman
3. Minimal style lighting
The lighting of 2022 is linked to the simplicity of the materials and colors chosen, to give the rooms a unique touch of elegance.
It will focus on simplicity to provide the necessary light and create the right atmosphere for any environment: the monochromatic lamps play with neutral or bold shades, perfect for enhancing a corner making it full of vitality and character.
As they say, "Less is more". This expression embodies the essence of lighting with a minimal style, which loves the essential and eliminates all frills and is the protagonist of the 2022 lighting design trend: light materials, neutral colors, and functional design are all you need.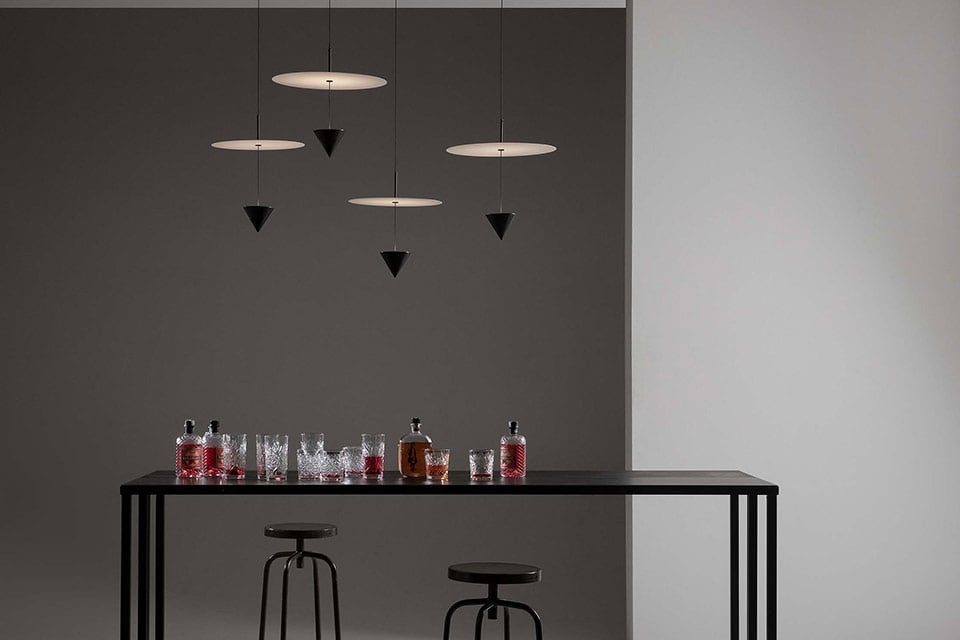 Stralunata
With this in mind, even a simple light bulb hanging from a bare cable has become trendy, if wisely envisaged in your project.
For those who love to amaze and be surprised every time, 2022 will mark the return to the geometric and industrial shapes of the early 1900s and the graphic arts of the time.
Add that touch of harmony to your project, using lamps with soft or angular and pointed lines, like chandeliers that draw well-defined circles or straight lines, able to design interiors with minimal but at the same time innovative, warm, and welcoming proposals.
4. Designer LED lamps
Finally, among the trends of 2022, LED lamps will regain their space in the world of designer lighting.
Light and lively, these luminous bodies—which were almost out of use—will return to give character to the environments of your lighting design project.
The possible solutions are different and all interesting and surprising: LED knows how to offer the right touch of light to the walls, but also how to characterize a corner uniquely.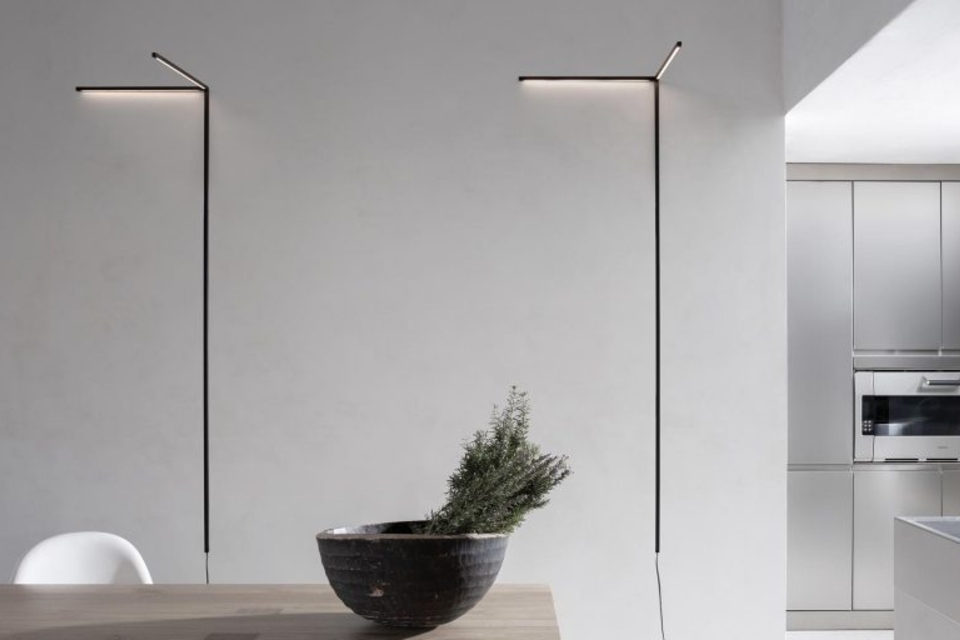 Y
5. Lighting with an original and captivating design
A trend that will affirm itself in 2022 is choosing lamps with an original and captivating design: it is precisely the taste for beauty and the uniqueness of the product that guides designers in the choice of lamps.
The lamps characterized by a truly unique design are the right choice because they make the difference with a touch of art that is impossible to give up: unusual materials, unique workmanship, and precious finishes will make your lighting projects special and will win over your customers at the first look.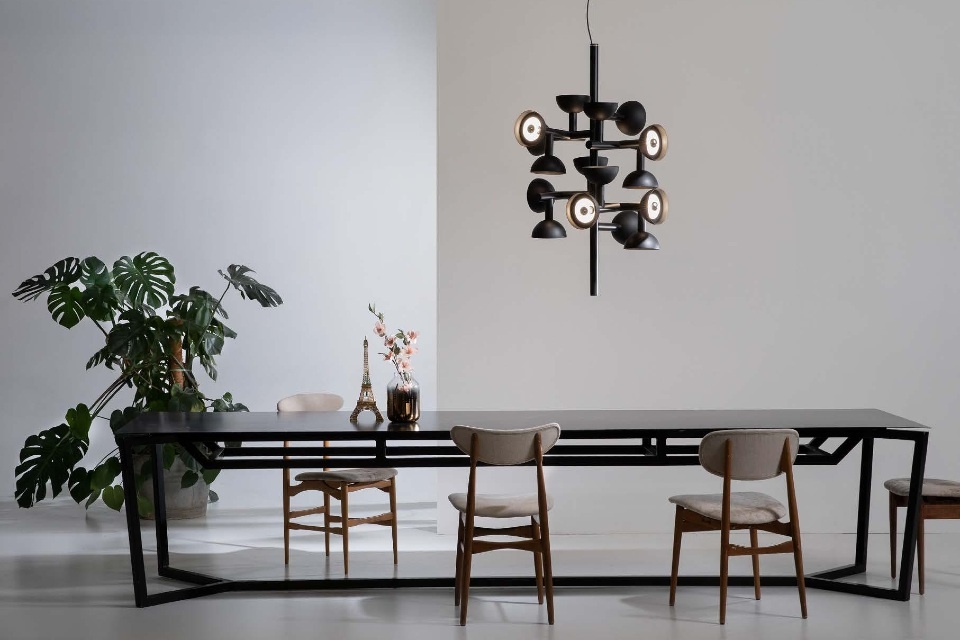 Sibilla
Consider the trends of 2022 for a successful lighting design project
Wanting to make a list that can summarize the 2022 lighting trends, we can say that your lighting design project must include lamps with the following characteristics:
Linear geometry, with lamps of different and slightly unusual shapes;
Minimalist spheres;
Modern retro, industrial style revisited in a modern key;
Basic colors, especially black and white;
Works of art, not just light sources.
The industrial style, the trend par excellence of 2020 and 2021, remains the main inspiration for the 2022 trends, but in a new, more elegant and refined look.
The industrial style is no longer seen as a point of arrival, but as a means of expression that blends with the environment, capable of creating avant-garde lighting elements through the union between the raw look of iron and elegance of the warm light.
The industrial style has always been synonymous with rustic finishes and neutral colors, with a particular emphasis on iron, copper, and metal.
We are, therefore, witnessing the return of retro, but used differently: in modern lighting there are some clear differences compared to the traditional interpretation of the minimal style.
It could be said that it is an industrial 2.0 style, or simply a modern retro, in which, unlike the loft-like styles which are similar, more shiny metals, richer and more varied tones and alternative designs are present.
So, choose bold designs with sculptural shapes and interesting textures to use as a style statement even when the light is off: the 2022 lamp is conceived as a work of art, a final touch of design.
2022 designer lighting blends the retro with the modern: by using what has been read so far with originality, you will be able to surprise your clients with a winning project.
For more information, support, and assistance in choosing the right lamp models for your decorative lighting project, do not hesitate to contact us at this link. We are at your complete disposal.